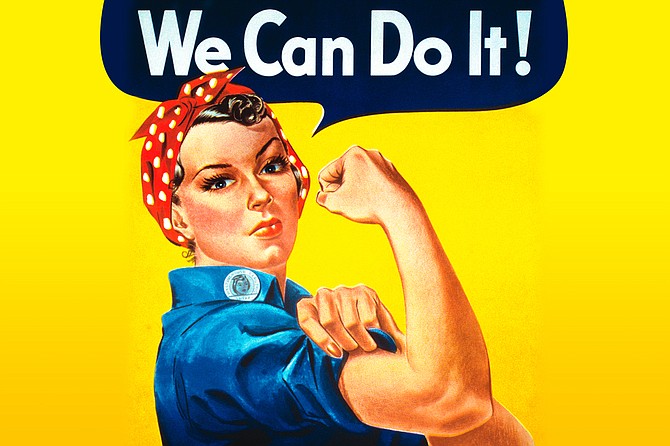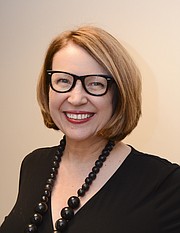 I call my two great-nieces the "yin-yang twins." The two athletes, 15 and 16, are close, although one lives in Memphis and the other in Corinth. The Memphis girl goes to private school and, with her father's Mexican descent, looks like a young Penelope Cruz. The other has grown up in public school in northeast Mississippi, the child of two excellent teachers, and looks more like a younger Taylor Swift. Like many teenage girls, they covet trips to Sephora and Ulta. They whisper and giggle and take selfies.
They're also brilliant. One plans to be a doctor and the other probably a lawyer.
At our family Christmas in rural Neshoba, they were dressed in contrasting black and white short skirts and thigh-high boots. I can't judge. I used to rock my micro minis and bright lipstick all the time, too. And it would've been a mistake to judge my seriousness just as it would be an error to under-estimate these teens' minds.
As the revelry winds down, I usually end up with the two of them at the kitchen island discussing topics of their choosing. Their dads had already talked to me briefly about the #metoo fall-out, with worry and hope in their eyes. They don't want their daughters to face the same attacks and the same barriers. They want change, and fast.
At the island, the Mississippi niece quickly brought up religion and politics. They are both young women of strong faith, and they are also independent thinkers. She is frustrated at people who want the government to enforce their personal beliefs and articulated what the First Amendment means—including the religion clauses that are co-dependent like a yin-yang symbol. Listening, I was a bit jealous that I could not have been so eloquent when I was 16.
The athletes then marathoned into the abortion-rights debate—with nuance usually missing in national politics. I explained to them what a political "wedge issue" is, and have a feeling both have used the phrase casually at least once since then. They brought up homophobia, and one of them even shared her thesis that robotics are appropriate for medical diagnostics, but not in surgery, something I know nothing about. And she wasn't the niece eying medical school. We discussed networking, and how they (predictably) wouldn't mind leaving their states to attend college.
At one point, the teacher-father walked by. Hearing a snippet, he looked at me and said, "They are our future. It's up to them to change it." I nodded and replied, "Yes, it is. But it's up to all of us, too."
That night, the beautiful, confident brilliance of my nieces finally crystallized what I need to say about the devastating revelations of recent weeks—that it's indeed up to all of us to ensure that they do not graduate into the pre-#metoo world that many of us have endured. As I have cried and blinked in disbelief at the unmasked hubris of what "smart" men have whipped out on often-young victims, it has haunted me that I have not done enough to change this world for younger women. Like other women, the culture told me not to say too much, not to rattle the chains, not to rock the proverbial male-steered boat, to stay in my "lane" of polite, lady-like compliance.
Like many women, I grew up in a world where our careers were already subject to the approval of the men who tend to run and fund stuff, and if I was too loud, too outspoken, too sassy, the powers-that-decide would move along to a woman, or probably a man, who wasn't. It's just the way it's been. And my various harassment experiences? They would believe him over me anyway. I wore short skirts, after all.
It honestly never occurred to me to out the publisher who flew me to California to interview for an editor's job and then cajoled me to spend the night with him. I said no, and I didn't get the job, as if I still wanted it. But I also didn't report him.
For years, I avoided calling myself a "feminist" because it had such a negative stigma attached. I sighed at repeated sexism and often fled it, resigning from male-dominated boards where I was shut down and belittled merely for stating an opinion. Ironically, it took a male boyfriend to get me to stop calling grown women "girls" (no one should), and my now-partner Todd later helped me identify and accept that some men I've managed do not want a woman leading or instructing them. It is a strong hint that I've had to invite Todd into those meetings so I don't get verbally attacked.
When #metoo blew up, I wasn't surprised that many women had "misconduct" experiences tucked quietly under their beds, but the sheer pervasiveness (and creepy lock buttons) shocked me. Because women often haven't spoken up due to what has happened to those who do, we didn't know the strength of our numbers. I also told myself that younger women didn't experience the same abuse we did with the old cavemen who didn't grasp the meaning of "consenting adults." But it was devastating when I saw 20-somethings tweeting #metoo. I had not done enough, despite my reasons.
That means my nieces, and Youth Media Project students and young, hard-working staffers will face sexual misconduct when they're younger and then character denigration when they're older and in leadership roles if we don't blow up this game, together and across generations. My new call-to-arms is to ensure they don't have to run the same gauntlet for opportunities without disgusting strings attached. That means I now speak up any time I feel like it—for them.
This history of misogyny and punishment means years of opportunities withheld from women because we're "mouthy" or "bossy" or non-compliant. Every industry would look different without structural sexism, and women's (and thus families') economic realities would be stronger.
That changes now. We must root out those who prey on unwilling women (and men) and remake all industries, top to bottom, ensuring that smart women are making at least half the decisions and advising our younger peers on what success looks like. Women must form "new girls' networks," as I call them, and help each other make up for the long-running conspiracy to make us quiet, subservient objects.
I am fully here to build a culture that doesn't romanticize predator behavior that warps boys, and to fight for girls like my nieces to build loyalty to themselves, women mentors and role models. I will support men who treat us and each other with respect and dignity, rather than turn us against each other for nefarious reasons.
The era of just taking what you want, and shattering lives in the process, is over.
Support our reporting -- Follow the MFP.