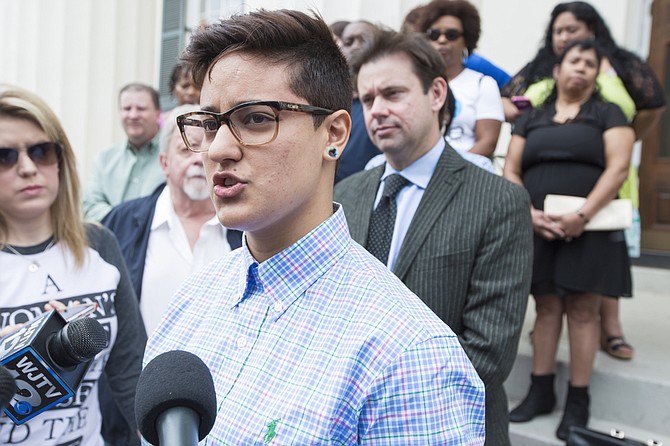 JACKSON — Daniela Vargas, the 22-year-old undocumented immigrant who grew up in Mississippi and was detained after speaking out at a press conference in Jackson, is free from federal custody as of today.
A press release from the law firm representing her, Elmore and Peterson, says she free under an Order of Supervision, but that further details are still unavailable.
Orders of supervision mean either alternatives to detention (like ankle bracelet electronic monitoring) or supervised release, which requires a person to report to an Immigrations and Customs Enforcement office once a month or once every few months.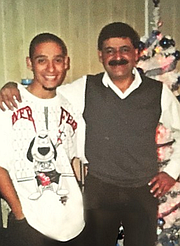 ICE took Daniela's father and brother from their home in west Jackson.
Thomas Byrd, an ICE public affairs officer, could not comment specifically on Vargas' order of supervision, but did say orders of supervision rarely mean confinement or daily contact.
"Most cases if it's (the immigrant's case) not of the criminal nature, it will just be supervised release," Byrd told the Jackson Free Press. "We generally don't go check up on them, and they'll be given a schedule of when to report."
Lawyers from Elmore and Peterson expect Vargas to return to Mississippi shortly, a press release from the firm says.
"Court filings regarding the reason and manner of arrest and detention continue to be pursued in an effort to secure Daniela's rights," the press release says. "We maintain our commitment to the rights of all persons in the U.S., regardless of immigration status."
The Southern Poverty Law Center, National Immigration Law Center and Elmore and Peterson filed federal petitions on Vargas' behalf on Monday, asking the Department of Homeland Security and ICE to release her from the detention facility in Louisiana where she was held.
Yesterday, Congressman Bennie Thompson (D-MS) wrote a letter to the Secretary of the Department of Homeland Security John Kelly asking him to release Vargas from ICE custody.
"Young people like Daniela are an important part of communities all over this country, and deserve a chance to pursue their American dream," Thompson's letter said.
Vargas came to the United States when she was seven years old, and she grew up in Morton, Miss. She had successfully applied for Deferred Action of Childhood Arrivals (DACA) status twice before she was detained earlier this month. Vargas was in the process of applying for DACA a third time, when ICE officers took her into their custody.
Read more about Vargas' detainment and story at jacksonfreepress.com/immigration.
More stories by this author
Support our reporting -- Follow the MFP.