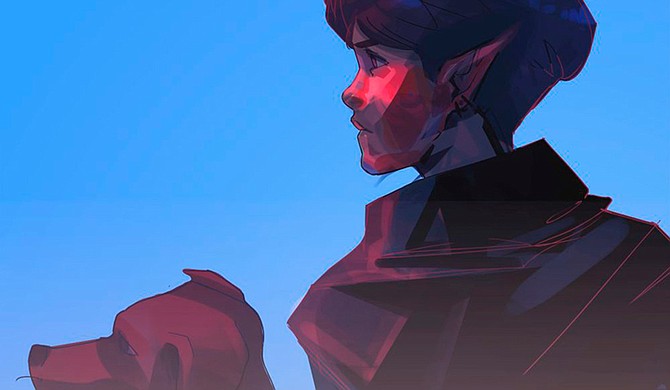 Lyndsay Simpson traces her love of drawing and art back to one of the more vivid memories from her childhood: When she was younger, her grandmother would take her grocery shopping once a month and let her pick out an "Archie" comic to take home.
"That was my favorite thing ever," Simpson says. "There were pages in the comic that taught you how to draw them line-for-line, and that's what I'd do. I would just copy that style."
The 25-year-old Jackson native graduated from Jackson Preparatory School in 2010 and went to Mississippi State University to study art, but after her junior year, she decided to take time off to focus on personal projects and pad out her portfolio.
"I've been spending the last year or so going to conventions, mostly in the area, some in Florida and Atlanta," Simpson says.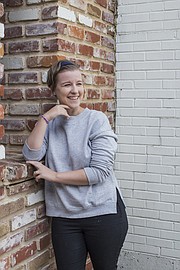 During her year off, she is focusing primarily on comics and is working on two different projects. One is a web comic in a collaboration with her friend, Neil Lalonde, where Simpson is contributing the art, and Lalonde is writing the script.
The second is a personal project called "Circus Nova," which is a web comic that she is hoping to pitch to independent comic developers in the future.
"It's essentially going to be about a circus in space, and people have superpowers," Simpson says. "It's crazy and fun and essentially like a circus Olympics—all these troupes come together and compete."
When she is at conventions such as the upcoming Mississippi Comic Con, Simpson primarily mans her own booth and sells her artwork.
"In the past I have done on-site commissions," Simpson says, "which are usually black-and-white sketches. I'll ink them and fill them in a little bit, usually full body or busts of their favorite characters, but those tend to take a lot more time than I'm comfortable with, so the last couple of conventions I haven't been doing it."
A majority of what Simpson sells at conventions is fan art because that is what people are interested in, she says.
"But I really want to be focusing on my own work now and focusing on selling my own idea, because that's really where my passions lie," she says.
Simpson says her end goal right now is to be a successful comic artist, to sell her own work, and to publish her own stories and her own characters. "A lot of people say to keep your day job," Simpson explains. "But I like to move forward doing commissions on the side, doing conventions, and that's helping me while I'm trying to get on my feet with the web comics."
When it comes to the Mississippi art scene, especially within the realm of comics and comic-related art, Simpson says she would like to see the number of conventions in the state continue to increase.
"I feel like those have been a really, really positive thing the past couple of years, especially with Mississippi Anime (Festival), and the comic con coming up," she says.
"That is such a good chance for people to meet artists and for artists to meet each other, and just for fans to come together to celebrate anime, comics and things that they love."
Mississippi Comic Con is June 24 and 25 at the Mississippi Trade Mart (1200 Mississippi St.). Admission is $20 per day, or $30 for both days. For more information on the event, visit mississippicomiccon.com. For more information on Lyndsay Simpson, visit pahnts.com.
More stories by this author
Support our reporting -- Follow the MFP.