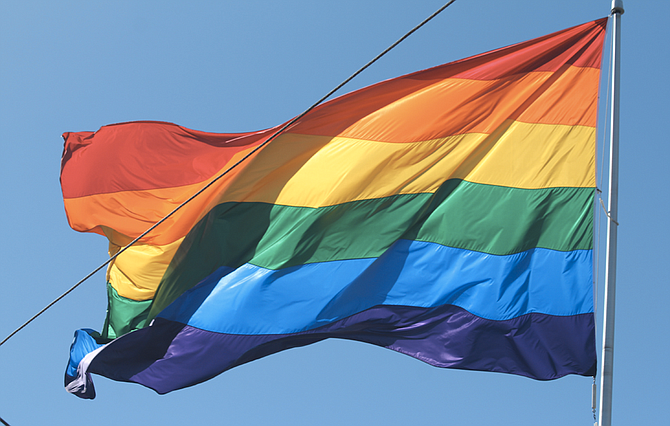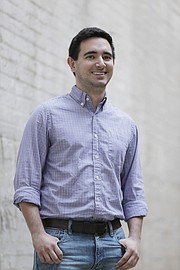 Being gay and living in Jackson is a mixed bag.
Any time I'm traveling out of the state or talking with someone who lives far outside the South, the immediate reaction to "I'm from Mississippi" is a facial-expression cocktail that's two parts shock with a shot of pity.
To an outside observer, that reaction isn't entirely unwarranted. In addition to the 2014 Mississippi Religious Freedom Restoration Act, which allows private businesses to deny service to LGBT individuals, Mississippi's House Bill 1523 recently went into effect, giving us the country's most stringent anti-LGBT laws.
Under HB 1523, anyone who acts on the beliefs that marriage is solely "the union of one man and one woman," that "sexual relations are properly reserved to such a marriage" and that "an individual's immutable biological sex," receives complete immunity from legal action. Full stop. Landlords may evict lesbian renters, employers may fire LGBT workers, private and state-run adoption agencies can turn away same-sex couples, and a doctor can refuse to treat a gay patient. All are protected under HB 1523.
It is interesting, though, that the three-judge panel of the 5th U.S. Circuit Court of Appeals, which lifted the injunction blocking HB 1523, did so in June during the last week of Pride month.
June has a storied history, both good and bad, with the LGBT community. The U.S. Supreme Court released the ruling legalizing same-sex marriages nationwide on June 26, 2015; the Pulse nightclub shooting that killed 49 LGBT people and injured 58 more was on June 12, 2016; and one of the most important events in the history of the LGBT community, the Stonewall Riots, started on June 28, 1969.
These riots began when the New York Police Department started conducting all-too-common raids, rounding up and arresting anyone at the bar who was not dressed in gender-conforming clothing. But this time, the patrons at Stonewall, a well-known refuge in New York for LGBT people at the time, fought back, trying to escape and pleading with the growing crowd of onlookers, "Why don't you guys do something?" before violence erupted.
The following year, in June 1970, the first Pride march took place. By 1972, the marches had spread to Boston, Dallas, Milwaukee and all across the country. The marches, or parades, began as protests—against discrimination, against the denial of basic human rights to queer people.
While these marches are still protests in their own right, they are also celebrations—celebrations of how far the LGBT community has come and of the progress we are still making. Most of all, though, Pride represents a safe space in which marginalized people are free to be themselves.
That queer history lesson is all to say that despite the obstacles of systemic discrimination and slow-moving acceptance in the Magnolia State, we should be inspired by those who came before us, those who had to resort to throwing bricks and risked arrest simply for being who they were. We should be galvanized to not only fight to see laws change in our state on every level but to get involved in the community.
While progress is slow, and at times appears to move backward, we're still making progress. Over the last year, I have had the privilege to call Rob Hill, the director of the Mississippi branch of the Human Rights Campaign, one of my close friends. Since he took the position in 2014, Rob has fought tirelessly to see rights extended to some of the most vulnerable citizens in our state. He and his team have been integral in getting non-discrimination ordinances passed in both Jackson and Magnolia.
Despite the political and legal struggles that we as a community face, Jackson is still home to so many of us. The metro area is where I grew up; I've lived in Fondren for the past year with my boyfriend, whom I was lucky enough to meet, and it's where I've seen acceptance, love and community not diminish or be stagnant, but flourish.
The city's one LGBT-centric bar, WonderLust, which opened in 2015, has continued to grow and thrive, expanding from only being open on Friday and Saturday nights to hosting karaoke on Thursday and booking high-profile performers from VH1 reality competition "RuPaul's Drag Race." In that same vein, WonderLust has cultivated what has become Jackson's first real drag scene, giving performers such as Tara Shay Montgomery and Mia Chamber, who got their starts in the capital city, a platform from which to perform around the state and beyond.
Another recent achievement was a community event that the HRC held at Green Ghost Tacos at the end of June. The organizers expected about 30 Jacksonians to show up for their first-ever drag bingo night, but more than 100 participants showed up to play and participate.
For more examples of inclusion in the capital city, look no further than the Best of Jackson Awards earlier this year, with Jackson staples such as Cups Espresso Cafe, Babalu Tacos & Tapas, Fenian's Pub and The Manship Wood Fired Kitchen all making it as finalists for the Best LGBT Hangout Award. At these locations, and at so many more in the Jackson area, you can find round stickers at the entrances that say, "We Don't Discriminate. If You're Buying, We're Selling," indicating to their customers that all are welcome.
Like so much of the South, Mississippi has a long way to go when it comes to full equality. But with organizations such as the HRC and the American Civil Liberties Union; local businesses taking a stand on their own to welcome everyone; and places like WonderLust offering a safe place where Jacksonians are free to express their love, our state and city will get there.
Even though Pride Month is over, and we don't have to worry about being arrested for our gender identity or sexual orientation like those at Stonewall did, for July, August and every other month, let's never forget those who came before us, and continue to fight for Jackson and for Mississippi.
Events Editor Tyler Edwards loves film, TV and all things pop culture. Send events to [email protected].
See more at jfp.ms/lgbt and jfp.ms/hb1523.
More stories by this author
Support our reporting -- Follow the MFP.