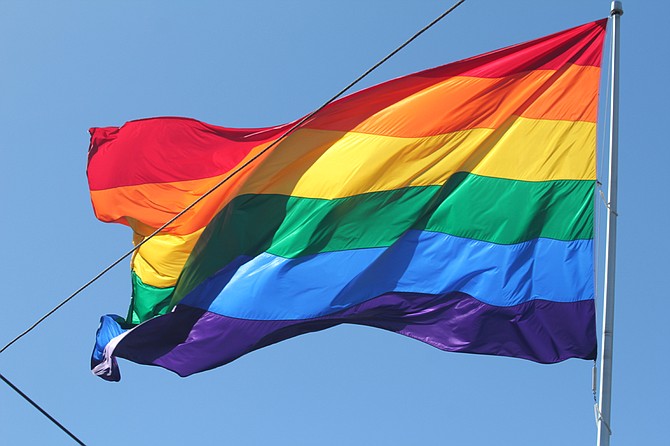 House Bill 1523, the most sweeping anti-LGBT law in the nation, is set to go into effect across Mississippi on Oct. 10. This law is part of a wave of so-called religious exemption laws that are a backlash to the legalization of marriage equality. But even among its peers, HB 1523 stands out as extreme.
A cohort of anti-LGBT legislators and far-right activists who hold the very religious beliefs that the law protects introduced it. For them, HB 1523 is part of a larger project of using state law to express religious beliefs and restrict the rights and freedoms of LGBT people.
Under the law, public employees, service providers and business owners can cite personal religious beliefs to justify discriminating against LGBT people, including denying services and service. HB 1523 goes so far as to enumerate three specific religious beliefs that will be protected above all others: First, marriage can only be between a man and a woman; second, sexual relations are "properly confined" to such a marriage; and third, sex is an innate characteristic that is assigned at birth and cannot change.
The insidious power of a law like this is that it casts a long shadow over public life, forcing someone to assess whether they will be treated fairly and respectfully in situations from the crisis of an emergency room to an anniversary dinner at a restaurant to a child's classroom. Now we face the cruel reality of the law going into effect and the imminent threat it poses to the dignity, health and well-being of LGBT Mississippians.
Year after year, the Mississippi Legislature targets LGBT people by proposing laws—HB 1523 the latest among them—that are based on fundamentalist Christian beliefs that condemn us. Functionally, the LGBT community does not have the political influence to stop these laws from passing. That's not because LGBT folks don't live in Mississippi; it's because our community lacks political representation and power. Mississippi is home to 60,000 LGBT adults and an estimated 11,400 transgender youth and adults, 2016 data from the Williams Institute at the U.C.L.A. School of Law show. The state is also home to 3,500 same-sex couples, 29 percent of whom are raising children—the highest rate in the nation.
With a lack of political power in Mississippi and across the South, we file lawsuits in federal courts to strike these laws down; in our democracy, the courts are supposed to offer recourse when laws violate basic rights. In oral arguments before the 5th Circuit, a federal judge posed a hypothetical to Gov. Phil Bryant's lawyer: If Mississippi passed a law making Southern Baptist the official state religion, would plaintiffs have standing to challenge it? "No," the attorney replied. The state's argument boils down to this cruel assertion: Harm begins when we say it does. Just as for years they've said, if you're LGBT, inequality is a condition of living in Mississippi.
In reality, the harms of HB 1523 began the moment the law passed, when the state privileged one set of religious beliefs over others and thus violated the First Amendment's Establishment Clause.
As is true across the nation, Mississippians hold a broad array of religious beliefs about marriage and sex, including ones that directly contradict each other. Within the Christian tradition alone, the United Church of Christ, my tradition, blesses marriage between same-sex couples while Southern Baptists believes this is a sin. That we get to disagree is in itself a testament to the power of religious freedom.

We have the freedom to practice these beliefs in our faith communities and in our private lives. But none of us has the right to use religion to justify discrimination in public life. That's precisely what the Establishment Clause of the First Amendment guards against, ensuring that the state cannot favor one belief or religion over others and cannot, in effect, creep toward theocracy.
Except that's exactly what HB 1523 does.
This is the cycle we must break. And this is why we'll keep fighting from the public square to the voting booth, and from the legislature to the courtroom.
Rev. Jasmine Beach-Ferrara is the executive director of the Campaign for Southern Equality, which promotes LGBT equality across the South and is a plaintiff in Campaign for Southern Equality v. Bryant III, a lawsuit challenging HB 1523.
Read more stories about HB 1523 and the state of LBGT rights in Mississippi at jfp.ms/hb1523 and jfp.ms/lgbt.
Support our reporting -- Follow the MFP.