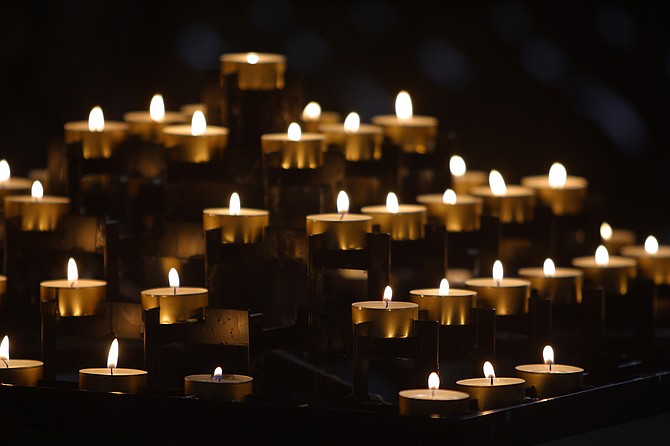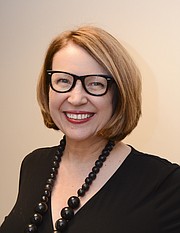 Last Friday, I got a text from one of my staff members. "I have a family emergency. My cousin was shot and killed last night," he wrote. This was in another major southern city that, like Jackson, sees too much gun violence. His cousin was 19, and now joins the long list of the people most victimized by gun violence in America—young black men.
The cousin, we've learned, was not at fault, just as many victims of gun violence are not. Still, if he or she is a young person of color, too many Americans immediately think that it must be the victim's fault.
For a while now, I've been following around a woman named Oresa Napper-Williams in New York City when I'm up that way to report on violence solutions.
Back on Aug. 7, 2006, she got a call no parent wants to get. An NYPD officer told her that boy, Andrell, had died in gunfire. Then, the officer said, "We'll let you know if he was innocent."
Regardless of the cause, this was the wrong thing to say to a mama who just found out her son was dead. But it turned out that Andrell had caught a bullet intended for someone else. He was, indeed, an innocent victim of gun violence.
Yesterday, Oresa posted four pictures of Andrell on her Facebook page with a passage starting, "There's healing for your sorrow." The young man wore a suit in three of the pictures and a sweater in the other—not the usual images we see when a young person of color dies in gun violence.
Oresa is still angry about the biased assumptions that officer made and how disrespectfully he treated her, and she shook when she told me about it sitting in a diner in downtown Brooklyn as we shared a plate of feta-covered French fries. It would be easy for her to shut law enforcement out of her life, as many families of color do after such biased, hateful treatment. But she hasn't.
Now, this mother fights against gun violence and for the rights of victims and their families. She speaks, organizes and runs a nonprofit, Not Another Child. She gave me a black wristband with those words that I wear daily to remind me why violence-prevention work is so important.
I've watched Oresa run a support group of mothers who lost children recently and years before to gun violence in East New York, a not-so-trendy part of Brooklyn. I've watched her stomp and dance and sing in her church Love Fellowship Tabernacle and then introduce families in the congregation who have lost children to violence.
I've also heard Oresa express frustration about police officers, from that cop on the day her boy died to the ones who terrorize neighborhood kids, seeding distrust in their wake. That destroys trust and cooperation with communities and keeps people from reporting crime out of the fear that an unarmed loved one could end up dead.
I even watched Oresa act in a TV commercial, acting as the aggrieved mother of a young actor who was lying in a casket pretending to be a victim of gun violence in a Brooklyn funeral home. This was right after she took me to the funeral of rapper Troy Ave's bodyguard who was killed in a Manhattan club. (It was an intense day.) As we drove to the funeral, she was annoyed at how the NYPD police commissioner had blamed that incident on hip-hop—an overly simplistic but common excuse many leaders, especially white ones, use to explain away the complicated roots of violence.
Still, Oresa works closely with police. In fact, a prominent NYPD official told me to find her due to her work against violence. She participated in what's called NYC Ceasefire, a law-enforcement effort to both offer gang members services and to threaten them out of violence. (My jury is still out on it.) She was the Voice of Pain—the mother who stands up and tells a roomful of gang and crew members what it's like to lose a son.
Oresa is one of the many, many people of color and parents out there trying to decrease violence in our communities. But they can't do it alone, and it doesn't really help them when we—the media especially—try to divide every story down the middle and force everyone to take sides.
We can hold many thoughts at once, and we must. First, policing culture contains the same implicit biases as the society that acquits bad officers. Admitting that, though, can't mean the demonization of every police officer. After Donald Trump uttered the dangerous stupidity to Long Island cops that they should rough up suspects, several police departments around the country spoke out. That kind of rhetoric justifies police brutality, and it makes the streets more dangerous for cops.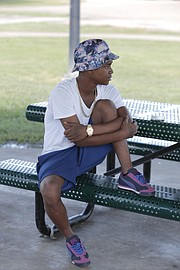 A full archive of the JFP's "Preventing Violence" series, supported by grants from the Solutions Journalism Network. Photo of Zeakyy Harrington by Imani Khayyam.
It's a problem when all cops are stereotyped, but it's also wrong that more law enforcement won't speak out publicly like that about bad cops and, too often, will defend violent actions. I was at a gathering of law enforcement in the last year that was off the record, and saw something I wish the American public would see every day. An officer stood up and announced that cops hate bad cops, drawing a loud standing ovation from the other officers in the room. Tears welled up in my eyes as I thought about how much good such a public demonstration would do on a regular basis.
In our "Preventing Violence" series (jfp.ms/preventingviolence), we are reporting the complicated causes and evidence-based solutions for violence in our city. We are not shying away from the deep structural causes—poverty, racism, generational trauma, mass incarceration—because we will never decrease crime if we all aren't willing to really go there together.
A lot of smart (and unpredictable) people are willing to face and discuss historic causes and possible solutions—from Mississippi Department of Public Safety Commissioner Marshall Fisher to FBI Special Agent in Charge Christopher Freeze, who reached out to me based on this work. We must have unpredictable conversations if we are going to reduce crime and keep young people like my staffer's cousin and Oresa's son alive and thriving.
Join me at Millsaps College Monday night, Aug. 14, at 6 p.m. for a One-on-One Dialogue with Freeze of the FBI on youth crime. Watch for an upcoming talk with Oresa, who is coming to Jackson soon. And, I hope to convince Commissioner Fisher to join me for an upcoming dialogue as well. It's time to talk and then take real, smart action to decrease violence.
Get information on the free Aug. 14 One-on-One dialogue with Christopher Freeze of the FBI at jfp.ms/one.
Support our reporting -- Follow the MFP.