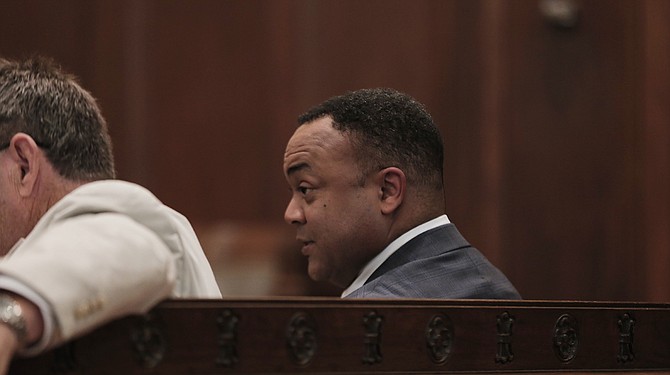 Robert Shuler Smith is the district attorney of Hinds County again, effectively immediately after the Mississippi Supreme Court today overturned an order barring him from his duties.
"It doesn't affect his pending criminal cases," Smith's attorney, Jim Waide, said Thursday. "But it means that he can continue the investigations that he has started."
"He knows that we are still, that he is being attacked on a wide range of fronts and he knows that we are still facing all that," Waide said. "But he is gratified that the Supreme Court restored him to the duties of his office, letting him deal with the grand jury and continue the investigations that he is interested in."
The highest court in Mississippi technically "vacated" the prior order Hinds County Circuit Court Judge Jeff Weill filed June 23. Justice Ann Lamar wrote the majority opinion outlining how Weill's order denied Smith his due-process rights.
"It is elementary that procedural due process requires, at a minimum, notice and a 'meaningful opportunity to be heard.' And it is undisputed that District Attorney Smith was provided neither here," the Supreme Court's opinion states.
The court declined to rule on requests to unseal documents, deferring instead to Special Circuit Court Judge Larry Roberts, who in a hearing several weeks ago ordered all sealed documents opened.
Email city reporter Tim Summers, Jr. at [email protected]. Read more about the district attorney's indictment at jfp.ms/DAFiles.
Support our reporting -- Follow the MFP.