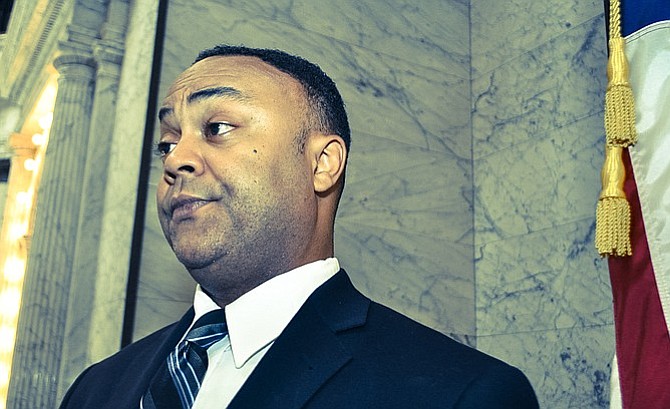 JACKSON — The Mississippi attorney general's office wants to move forward quickly on the single misdemeanor charge Hinds County Robert Shuler Smith faces, possibly removing him from office without a jury decision.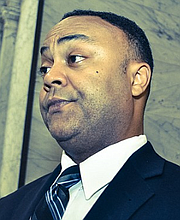 An archive of reporting on controversies surrounding Hinds County district attorneys, present and past.
A Hinds County grand jury indicted Smith and Assistant District Attorney Jamie McBride last month for an alleged conspiracy to hinder prosecution in the first degree. The felony charges carry a penalty of five years in prison and/or a $5,000 fine.
The third count is against Smith alone and alleges the misdemeanor charge of aiding or assisting a criminal defendant by a district attorney. The attorney general's office wants Smith to face a judge's decision on that charge separately and prior to the other charges.
"Count III of the indictment in this case charges a serious offense with respect to the administration of justice in Hinds County, which comprises the Seventh Circuit Judicial District," the attorney general's motion states.
"Indeed, for a district attorney to engage in acts involving consulting with, advising or counseling a criminal defendant is a matter which goes to the very heart of his responsibilities as district attorney, namely, assuring that the due administration of justice is not impeded or impacted by personal contact with defendants or with providing advice on behalf of indicted defendants."
This refers to the original charges Hood's office brought against Smith in an affidavit arrest outlining Smith's alleged efforts to help Christopher Butler, as well as Darnell Turner. The grand-jury indictments, however, do not list Turner by name.
The Mississippi Supreme Court recently overturned an administrative order from Hinds County Circuit Court Judge Jeff Weill barring Smith from performing his duties. The court found that removing him prior to his grand-jury indictment deprived Smith of his constitutional right to due process. Smith, as a result, returned to his job.
Yet, the attorney general's office argues that a bench, or judge, ruling is appropriate on the third count, which is the only misdemeanor count against Smith and, thus, a "petty" crime under the law not requiring a jury trial. Among other case law, Hood's office cites Mississippi Code 99-33-9, stating that "a criminal defendant is only entitled to a jury trial 'where the period of incarceration is more than six months in jail.'"
"Again," the motion states, "in regard to Mr. Smith's misdemeanor charge, there is no potential for jail time at all; thus, the charge contained in Count III does not trigger the right to a jury trial, and Smith is not entitled to a jury trial on Count III of the indictment."
Because Smith faces a fine not to exceed $500 and removal from office if convicted, the attorney general's office argues that the charge should have an "immediate bench trial," meaning that the presiding judge should rule instead of a jury. If allowed, the court could convict Smith and remove him from office before he faces the other charges.
Jim Waide, Smith's attorney, told the Jackson Free Press on Oct. 11 that his client had a right to a jury.
"A jury trial is the most important right that any citizen has in the United States," Waide said. "I am very upset that they would try to strike a jury."
Email city reporter Tim Summers Jr. at [email protected]. Read more about the charges against District Attorney Robert Shuler Smith at jfp.ms/DAFiles.
Support our reporting -- Follow the MFP.