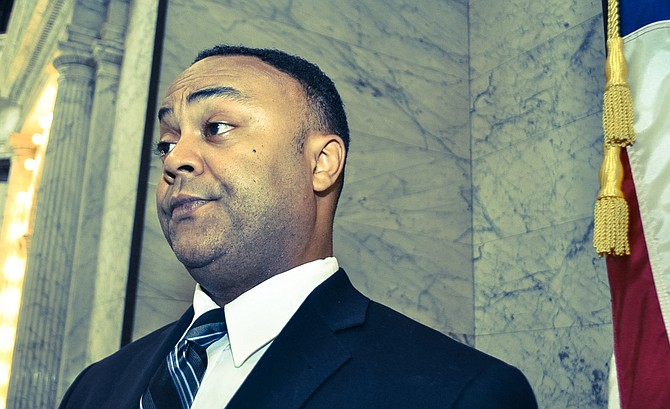 JACKSON — Hinds County District Attorney Robert Shuler Smith filed a motion today for the Mississippi Supreme Court to overturn an order barring him from participating in any of the duties of his office.
Document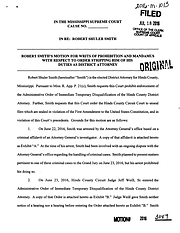 The Administrative Order of Immediate Temporary Disqualification, entered into by Hinds County Circuit Judge Jeff Weill Sr., "bars (Smith) from any and all participation, either directly or indirectly, in any grand jury proceedings in Hinds County." For the moment, the order is still in effect.
The order from Weill came down after Smith was arrested after the Mississippi Attorney General Jim Hood's office filed an affidavit on June 22. Smith is accused of six counts of allegedly assisting defendants facing charges in Hinds County Circuit Court.
The incidents listed in the affidavit run from January to May of this year, but all center around actions that Hood and the Federal Bureau of Investigation say constitute a violation of Mississippi Code Section 97-11-3, which dictates that no attorney general or district attorney will "consult, advise, counsel, or defend" anyone charged in a legal setting.
Document
If convicted, Smith could face fines as well as a permanent ban from holding any political office in the state. He would be removed from office as well.
The order of "mandamus" seeks to have the Mississippi Supreme Court overturn the decision of the subordinate court and reinstate Smith until he is either convicted or exonerated of the charges he faces.
Support our reporting -- Follow the MFP.