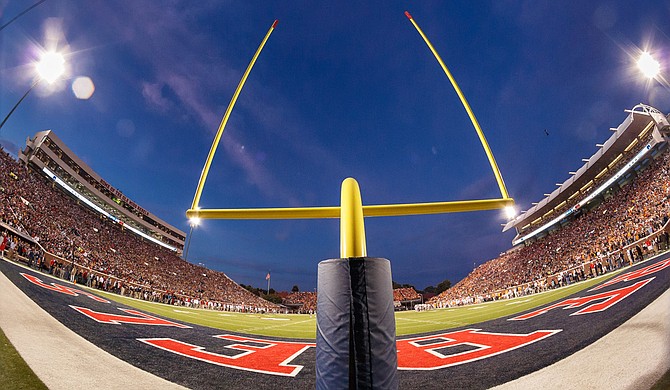 JACKSON — If the Ole Miss-Mississippi State rivalry extends to Capitol expenses, the University of Mississippi is winning in the department of free tickets for state lawmakers.
The University of Mississippi spent $39,588 in sporting-event tickets and meal expenses for lawmakers and public officials in 2015. Mississippi State spent $14,405 on football and basketball tickets for state lawmakers in 2015.
Some alumni and lawmakers who represent the universities' districts seem to get the best treatment from their respective universities. Rep. Jeff Smith, R-Columbus, seems to have gotten the best from both of the rival universities in 2015, scoring season football tickets from the University of Mississippi (where he went to law school) as well as more than $900 worth of tickets from Mississippi State University (where he got his bachelor's degree).
University of Mississippi Lobby Expenses 2015
Season Football Tickets
Senators Sen. Terry Burton, R-Newton
Sen. Bill Stone, D-Holly Springs
Sen. Rita Parks, R-Corinth
Representatives
Rep. Tommy Reynolds, D-Charleston
Rep. Brad Mayo, R-Oxford*
Rep. Chris Brown, R-Aberdeen
Rep. Bobby Moak, D-Boque Chitto*
Rep. Nick Bain, D-Corinth
Rep. Jeff Smith, R-Columbus
Rep. Randall Patterson, R-Biloxi
Rep. Nolan Mettetal, R-Sardis
Other
Stacey Pickering, State Auditor Oxford
Mayor Pat Patterson
Total Cost: $10,010 ($770 per person)
Highest Paid Lawmakers by University of Mississippi Lobbyists
Rep. Kevin Horan, D-Grenada: $2,370
Rep. Bobby Moak, D-Boque Chitto*: $1,027.88
Rep. Brad Mayo, R-Oxford*: $883.22
Total Cost 2015 Lobbyist Expenditures by University of Mississippi: $39,588.04 (meals, football, basketball and baseball tickets)
*No longer in the House
Mississippi State Lobby Expenses 2015
Highest Paid Lawmakers
(football tickets)
Representatives
Rep. Jeff Smith, R-Columbus: $975
Rep. Tyrone Ellis, D-Starkville: $960
Rep. Herb Frierson, R-Poplarville: $840
Rep. Randall Patterson, R-Biloxi: $840
Rep. Steve Holland, D-Plantersville: $790
Rep. Randy Boyd, R-Mantachie: $670
Rep. Mac Huddleston, R-Pontotoc: $660
Rep. William Tracy Arnold, R-Booneville: $600
Rep. Preston Sullivan, D-Okolona: $550
Senators
Sen. Haskins Montgomery, D-Bay Springs*: $610
Sen. Nickey Browning, R-Pontotoc: $580
Sen. Russell Jolly, D-Houston: $500
Sen. Joey Fillingane, R-Sumrall: $450
Total Cost 2015 Lobbyist Expenditures by Mississippi State University: $14,405 (only football listed on report)
*no longer in Senate
Jackson State University Lobby Expenses 2015
No itemized expenditures listed on 2015 Lobbyist's Client Report specifically list sporting events.
Total Cost 2015 Lobbyist Expenditures by Jackson State University: $5,491.91 (food, beverage, travel, lodging or other expenses)
Read more Mississippi lobbyist sunshine reports at jfp.ms/lobbyists. State reporter Arielle Dreher is steadily adding more reports in upcoming weeks. Email her at [email protected]. See more reporting about public access to government data and meetings at jfp.ms/sunshine.
More stories by this author
Support our reporting -- Follow the MFP.