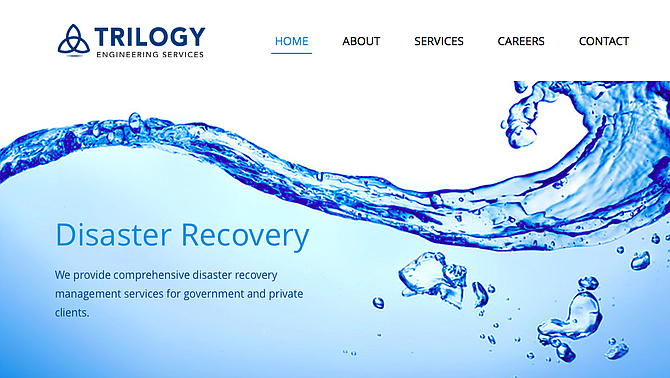 JACKSON — In the seventh hour of a special meeting today, with no lunch break, members of the Jackson City Council rejected an emergency request from Mayor Tony Yarber and Public Works Director Kishia Powell for a $400,000 contract to do a corrosion-control study on the city's water and pipes to ensure that they are in compliance with state and federal drinking-water standards.
The study is one of the main requirements the City must meet as part of a Mississippi State Department of Health compliance plan activated in the aftermath of tests that found lead in some drinking water samples. The City must improve the alkalinity and pH balance in its drinking water to help prevent leaching that is occurring when the water flows through lead plumbing or plumbing that has lead solder. Such plumbing may be present in homes built before 1986.
The MSDH compliance plan stated that the City "must submit an engineer-designed corrosion control study and plan for optimization of water treatment for the City of Jackson Water System to the Director of the MSDH Bureau of Public Water Supply on or before April 4, 2016."
After expressing surprise and, in some cases, outrage over the Yarber administration request that they approve the contract with Texas-based, minority-owned Trilogy Engineering Services, the council voted unanimously at 4:30 p.m. to reject the contract. (Ward 3 Councilman Stokes and Ward 5 Councilman Charles Tillman had left before the vote, however.)
"We aren't getting our money's worth," Ward 1 Councilman Ashby Foote said before voting against the contract. Ward 6 Councilman Tyrone Hendrix called it "bogus," and Council President Melvin Priester Jr. questioned the involvement of local subcontractor MAC Construction, saying that the council had heard that company is out of business.
At the time, the lights were out in MAC's office, which is next door to the Jackson Free Press in Capital Towers, and no one was available to ask about the assertion that the company is out of business. (This may mean nothing about the business, as it was also past 4:30 p.m. with active weather alerts.)
Mayor Tony Yarber, who did not attend the meeting, released a statement Thursday night, accusing the council of taking a "political" stand. "Protecting our citizens is the priority. The issue of public drinking water should not be a pawn in anyone's political agenda," Yarber said in the statement. "The council's inaction delays the City's ability to meet the compliance requirements and ensure the City is doing everything possible to deliver safe drinking water to the public."
After spending the early part of the meeting asking questions about an unexpected water shutdown, Council members spent the last two hours questioning the sudden proposal, as well as Trilogy's qualifications.
The secretary of state's website shows that Trilogy was registered in Mississippi last summer by Thessalonian LeBlanc of Houston, Texas, an African American woman who also owns a commercial cleaning company in Texas. LeBlanc is not an engineer; her LinkedIn profile shows that she has a "B.S. in Business from the University of Phoenix and is currently pursuing an EMBA degree from Prairie View A & M University with an expected completion of summer, 2016." In today's meeting, Ward 3 Councilman Kenneth Stokes called it a "mail-order degree," when challenging her company's qualifications for the contract.
However, the president and co-owner of Trilogy, is Phillip West Gibson, a white civil engineer, who is also a co-owner, although LeBlanc is the majority owner, he says. Gibson also owns Gibson Engineering and graduated from Mississippi State University and was present in City Hall awaiting the outcome of the contract vote. He previously worked with Neel-Schaffer Inc., based in Jackson, and WGK Inc., based in Clinton.
Trilogy's website says that Gibson "has managed water and wastewater (reuse water) projects with construction costs ranging from $300,000 to $108,000,000. Mr. Gibson has expertise in potable water well design, water treatment plant design, large water treatment plant pump station design, potable water distribution system design, wastewater treatment plant design, and wastewater collection and interceptor system design. He has served as project manager, design manager, project engineer, and design engineer and his responsibilities have included planning services, design services, plans and specifications for bidding, and construction oversight."
"It is an hourly contract," Gibson told the Council of Trilogy's proposal. "And if we can get more participation from the City staff and the water-treatment staff, the lower the cost."
Gibson went on to explain that the estimate included added tests that the State did not ask for but might in the future. He also said that he expected to come in "well below" that amount.
LeBlanc, Gibson's partner in Trilogy, was unable to make it to the meeting because her flight was cancelled due to the poor flying conditions, he said.
Foote was adamant that the council could find an engineer to introduce to the staff for less than the Trilogy contract would cost.
Terry Williamson of the Public Works Department disagreed. "This is very specialized work. You cannot just go find an engineer at MSU or go find an engineer at Jackson State that can do these studies. You have to have somebody that has experience with this plant. You have to have somebody that is familiar with drinking water systems," he said.
"This is not an issue that is going to be solved today by the City hiring an engineer."
At this point, City Attorney Monica D. Joiner interrupted.
"I do agree that all of these are very great ideas, but what we are faced with right now is compliance. And that's the only reason this firm is brought to y'all is so that we can be sure that we are abiding by a compliance plan that is being forced upon us."
Trilogy's website says that its principal office is in downtown Jackson at 210 E. Capitol St. The site lists no previous or current clients of Trilogy, but contains this list of membership and certifications: American Council of Engineering Companies of Mississippi (ACEC); National Forum for Black Public Administrators (NFBPA); and City of Jackson, MS – African American/Female Business Certified.
As council members questioned and challenged the contract, a representative of the Mississippi State Department Health said the City needs to hire an engineer quickly or face a fine of $25,000 a day.
MSDH Director of Health Protection Jim Craig, the chief regulator for health matters in the state, took the podium to address questions from the council.
"No violations have been issued to the City of Jackson, to the Safe Drinking Water Act, at this time," Craig said, "but also as long as you follow the flushing regulations that the Department of Health and the EPA have put forth, the water is safe to drink."
He emphasized the advisory for small children and pregnant women repeated often over the last few weeks.
"How can the water be safe if pregnant women and children are being advised to not drink it?" Priester asked Craig.
Craig could not answer that, explaining that it was outside his area of expertise. "That's probably the medical component, and I can't really speak to the medical component," he said.
"I can tell you that as I understand the disease process ... the effects of lead on children and pregnant women are in the developmental stages, so you want to have less opportunities for these children to have lead in their water," Craig said.
Priester, a lawyer, kept pushing for a direct answer to whether the water is safe. He especially pushed Craig to delineate the difference between water being unsafe for children and pregnant women while being safe for other people.
Craig answered that it is safe for adults, but not for the pregnant and very young. "Yes, it is safe," Craig said, "but for everyone else."
After questioning from the council and failed vote on the contract, Williamson and other Public Works officials hurried the state officials into the mayor's office and were there for the rest of the meeting. As of press time, there has been no word on what consequences this might mean for the city.
Earlier in the meeting, the council unanimously passed a new ordinance, introduced by Councilman Hendrix, to require annual water tests for copper and lead. Before then it was only required to happen during the three-year period the state dictates.
However, the council did not pass Stamps' declaration of civil emergency for the third time in three weeks, indicating in their short discussion that while the City is in the middle of a crisis, it would be unlikely that higher echelons of government would respond with support.
"I think we have discovered that this is out of our ballpark, internally," Stamps stated, recounting visits he had earlier this week with Mississippi's delegation in Washington, D.C.
In Stamps' opinion, the declaration would bring more attention to the problem. Priester, though, said an emergency declaration might work against their efforts more than it would help.
"I appreciate that sentiment, " Priester said, "and I definitely think you make a strong argument. Any move that the City of Jackson makes, I look at whether it would make the situation better or worse. I simply do not believe that declaring (an emergency) will make the situation better for us."
"What it is going to do, in my opinion, is make a whole bunch of people that already think that Jackson doesn't know how to handle its business be more apt to not raise one finger to help and be more likely to take punitive, reductionist, harmful actions that they have shown themselves so willing to do this legislative session."
Foote and Stamps voted for the declaration, while the other three remaining, Priester, Hendrix and Barrett-Simon, voted against it.
Read more about Jackson's water-lead issues at jfp.ms/jxnwater.
Note: This story was updated March 12, 2015, with additional information about Phillip West Gibson of Trilogy Engineering Inc.
Support our reporting -- Follow the MFP.