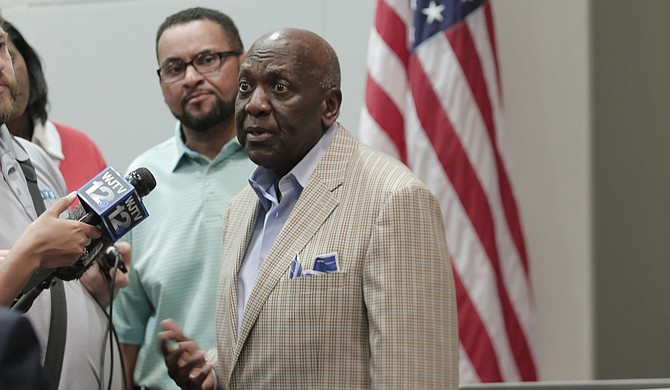 JACKSON — Transgender students rode a public-school seesaw over the last two weeks in Mississippi.
On Tuesday, May 24, the nine-member Mississippi Board of Education decided unanimously to disregard the federal government's Title IX guidelines to protect transgender students from discrimination just days after the state superintendent had said the state would follow t hem.
Dr. John Kelly, school-board chairman, said that the board had full confidence in the state superintendent, Dr. Carey Wright, and her leadership. "If you look at everything that's happened in the state education-wise, from ACT scores, NAEP test scores, third-grade reading gate results, graduation rate and dropout rate, everything is going in the right direction. Quite frankly, the trajectory of education in Mississippi has never been better," he said after the meeting.
This is a complete change of tone from MDE's earlier attitude; on May 13, the same day that the Obama administration released the guidelines, MDE released a statement saying it believed trans students deserved a safe and inclusive learning environment, and that it would adhere to Title IX standards, including allowing trans students to use whatever restroom aligned with their gender identity.
But the board faced pressure from Mississippi Republicans almost immediately. Gov. Phil Bryant requested that the board not follow the guidelines, and House and Senate GOP members spearheaded letters calling for Wright's resignation should MDE not reverse its stance.
In their letter, Mississippi House Republicans argued that new federal rules could put young girls in harm's way by relaxing restrictions on who is allowed in women's bathrooms, a common slippery-slope argument by conservative opponents of non-discriminatory bathroom policies.
"Women are definitely more at risk than men," said freshman lawmaker Rep. Robert Foster, R-Hernando. "That's just a fact that men are more aggressive than women, and it's more common for them to commit rape. It's not necessarily the transgenders at risk of doing it, but we're setting up an opportunity down the road to break down barriers," he said.
Quinn Gee, owner and therapist at Healing Hearts Counseling Center in Memphis, who specializes in LGBT issues, race-based trauma and women's issues, says that argument is "completely ridiculous."
"What threatens the safety of little girls is not having tougher laws about rape," Gee said. "Someone identifying as a woman is not trying to harm little girls."
Media Matters, a politically left-leaning media watchdog organization, published an investigation in 2014 that examined whether allowing trans people to use their preferred bathroom would result in more assaults.
Based on correspondence with police departments, anti-sexual assault groups and civil-rights groups in states that forbade transgender discrimination in bathrooms—in the case of Minnesota, since 1993—was consistent: Laws accommodating transgender people did not contribute to an increased number of sex crimes.
Transgender health advocate Blossom Brown, 29, is a trans woman and Jackson native who made national headlines last year when she spoke out about the discrimination she faced in applying for nursing school while she was transitioning. She said that forcing people to use restrooms that don't align with their gender identity could potentially compromise their safety.
"If I had to use the men's restroom, I definitely would (feel uncomfortable) if there's a group of men, and I don't know if they'd try to beat me up," Brown said.
The U.S. Department of Justice's Office for Victims of Crime reports that transgender people, especially women of color, are especially vulnerable to violence themselves, especially hate crimes and sexual assault; 50 percent of trans people report having been sexually assaulted at least once in their lifetimes.
Brown says dangerous mythology about trans people, such as that they're trying to "trick" cis (non-trans) straight men, contributes to this violence for trans women.
"These laws, when it comes to people whose presentation is consistent with their gender identity, forces them into a bathroom where you're putting them in a dangerous position," Nathan Smith, policy analyst with the Gay, Lesbian and Straight Education Network, said.
"Other people in that bathroom might not feel comfortable with them in there. At the end of the day trans men are men, and trans women are women. And they should be able to use the bathroom that corresponds with that."
Sierra Mannie is an education reporting fellow for the Jackson Free Press and the Hechinger Report. Email her at [email protected].
Support our reporting -- Follow the MFP.