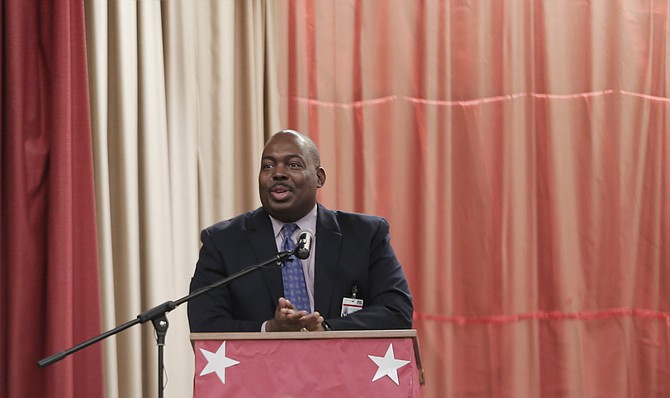 JACKSON — Jackson Public Schools is one step closer to getting off probation—but if the district doesn't correct classroom management and behavior problems soon, the State could take it over.
"We just have to warn that there could potentially be additional sanctions if immediate actions to address these concerns are not taken," Dr. Paula Vanderford, head of the state accreditation board, said at its meeting Thursday about JPS' issues.
Numerous violations to state accreditation policies in a legislative audit earlier this year landed JPS with not only probation but also an impending full district audit in August. That included school safety and the chronic tardiness of school buses.
The State tasked the district with creating a corrective action plan, or CAP, in order to rectify its violations and get off probation, but rejected the first draft of the plan last month for not being specific enough. In a 4-to-1 vote, MDE approved the revised CAP yesterday, which includes timelines for the competition of each task the district plans to undertake to get back in compliance. But the department warned that conditions MDE employees saw at a recent high-school visit could place JPS in the State's hands before it fully implements the plan. Vanderford referenced inappropriate physical contact, like teachers pulling on students' arms, and teachers being generally rude to students, as part of MDE's concerns. She also said observers saw students wandering halls and sitting in unmanned classrooms.
State Superintendent Dr. Carey Wright expressed her "concern and alarm" about what employees witnessed at the high school, and said administrators lacked a sense of urgency about the seriousness of the plan, although she recommended its approval.
"My concerns are around the district's abilities to implement the plan," Wright said. "Crafting the plan is one thing, but executing the plan is an entirely different matter ... Every child in that district deserves a very safe learning environment."
Wright said she asked JPS to place her on the agenda of its board meeting on Tuesday, Dec. 20, to address the members with the "same sense of urgency" that the department is feeling. "Everybody in that district has to understand the severity of what we have seen and what we have witnessed," she said.
Dr. Jason S. Dean, vice chairman of the state education board, voted for the plan, but said it sounded as if expectations for student behavior were low or non-existent in the district or with Jackson leadership. Board member Johnny Franklin voted against the CAP, saying JPS' problems were an "abject failure on behalf of the adult population in that district who get paid good money every day."
But JPS Board President Beneta Burt said its expectations of JPS students is very high, referencing the recent MDE visit to Baker Elementary to honor Baker and Davis Magnet, two A-rated elementary schools in the area.
"What they've observed is what they've observed, but the bigger part is that we have to remedy that. What I feel a little sad about is to have that impression when we have been stressing just the opposite, but what they've observed, they've observed. It is now on us to make sure not only the perception changes, but that (reality) changes," Burt told the Jackson Free Press.
"We cannot allow our school district to fall into receivership. That's just not an option. I think with the cooperation and the support we're getting from MDE, we're going to be able to move to the next level."
The district has already made some progress toward completing its CAP by replacing fire extinguishers in each school and placing GPS systems in buses to collect data to solve problems with being late.
As for MDE's concerns with classroom behavior, JPS interim Superintendent Dr. Freddrick Murray said the CAP is designed to eliminate those problems going forward. He also expressed his gratitude for MDE's continued support, but acknowledged that JPS, a 28,000-student urban district, has unique issues. "It's a house under repair, and we're being inspected at the same time," he said.
Still, Murray said, the district would not make any excuses for its deficiencies.
Sierra Mannie is an education reporting fellow with the Jackson Free Press and The Hechinger Report. Email [email protected].
Read more stories on Jackson Public Schools at jfp.ms/jps.
Support our reporting -- Follow the MFP.