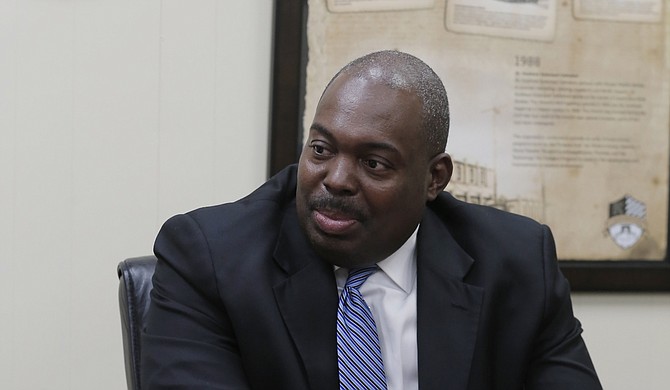 JACKSON — After a first failed attempt at submitting a corrective action plan to get the district off probation, Jackson Public Schools made good on its second attempt.
The Mississippi Department of Education approved JPS' second corrective action plan, called the "CAP," at a December meeting, with caveats from State Superintendent Dr. Carey Wright about the district's seeming lack of "urgency" about the issue. She also warned of the possibility of a state takeover should JPS not correct things in a timely manner, or if MDE sees further major violations to state policies.
The CAP is a consequence of a district audit earlier this year in which MDE found JPS in violation of 22 of the state's 32 accreditation standards. The district has already corrected immediately "fixable" violations, like putting new fire extinguishers in every building and GPS devices on each school bus to help ensure students get to school on time. The JPS Board of Trustees helped, approving the use of $750,000 of the district's fund balance in order to help cover the costs of facility and transportation-related needs.
"One of the things that is going to help us with the timeline is the manner we are working with MDE and working out some of these issues," JPS President Beneta Burt said in a district press release. "That will make a major difference in terms of getting feedback as we make corrections. They are available and accessible, and that level of communication has already made a difference and will continue to make a difference as we go through this process to move the district forward."
Within the CAP, MDE reports that district employees, including the board and superintendent, which was Dr. Cedrick Gray at the time of audit, were out of compliance with accreditation policies. MDE cites the district many times for its perceived failure to properly keep records. You can read the entire corrective action plan here.
Sierra Mannie is an education reporting fellow with the Jackson Free Press and The Hechinger Report. Email [email protected].
Read more stories on Jackson Public Schools at jfp.ms/jps.
Support our reporting -- Follow the MFP.