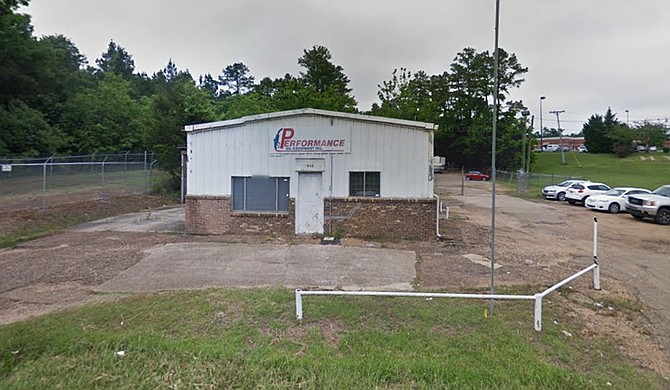 JACKSON — Yesterday, outside a business near the Henley-Young Juvenile Justice Center, a white employee shot and killed a young black man who was allegedly breaking into a vehicle in the parking lot.
Police statements indicate that the 17-year-old Charles McDonald's mother was driving him to the juvenile detention center, although he was not due there for any crime. He got out of her vehicle, Jackson Police Department Public Information Officer Tyree Jones said during a phone interview, and fled to the parking lot of Performance Oil.
Jones would not comment further on the details, stating that it was an ongoing investigation.
The employee, who police did not identify, then approached the youth "armed with a handgun" in order to prevent him from allegedly burglarizing a gray Lexus that Jones said a different employee owned. Because this unnamed employee "attempted to stop" McDonald, the confrontation ended in the loss of the minor's life, he said.
"There was a struggle between McDonald and the employee," the press release from JPD states. "The employee shot him during the struggle."
A short time later, McDonald passed away at University of Mississippi Medical Center from two gunshot wounds to the chest. The question now is whether this civilian taking the law into his or her own hands is justified.
Mississippi Code 97-3-15 outlines the requirements for "justifiable homicide," sometimes referred to as the "Castle Doctrine," and one of the allowed instances outlined is "when committed by any person in resisting any attempt unlawfully to kill such a person or to commit any felony upon him, or upon or in any dwelling, in any occupied vehicle, in any place of business, in any place of employment or in the immediate premises thereof in which such person shall be."
The law, passed in 2006, rode with the national trend of American Legislative Exchange Council-supported bills that copied a Florida law establishing what is known as the "Stand Your Ground" principal, one that was used later on to pave the way for the acquittal of George Zimmerman in the much-publicized trial for his shooting death of teenager Trayvon Martin. After the trial, ALEC distanced itself from the legislation's application to Martin in a press release.
"Moreover, it is unclear whether that law could apply to this case at all," ALEC said of the Trayvon Martin case. "'Stand Your Ground' or the 'Castle Doctrine' is designed to protect people who defend themselves from imminent death and great bodily harm. It does not allow you to pursue another person. It does not allow you to seek confrontation. It does not allow you to attack someone who does not pose an imminent threat."
Locally, there may be precedent. A Jackson homeowner went outside and shot Quardious Thomas, 20, five times in 2013 while Thomas, unarmed and African American, was rifling through his vehicle. The homeowner, who was also black, was not indicted.
Matt Steffey, professor at Mississippi College School of Law, explained that determining the justification requires some specific clarification of the exact circumstances. First, it has to be in self-defense.
"That's a highly questionable situation," Steffey said of this week's shooting of McDonald.
"The Castle Doctrine requires that the use of force be defensive," Steffey said in a phone interview Thursday. "Part of the problem with the Castle Doctrine to me is that it gives people the sense that they can do more than they can."
A person cannot just shoot a person if they come onto a property, or if they want them to leave, Steffey said.
"When it mentions the immediate premises of a business, it still has to be resisting an attempt to kill or a felonious assault," Steffey said. "So just seeing what you think is a car theft and running down the street and shooting the person doesn't meet the requirements of the statute."
The law revolves around using the ability to inflict great harm as a defensive measure, to protect yourself and others, not necessarily to prevent property crime. And from available information so far, it does appear that McDonald attempted to break into the car. Jones, in his release about the incident, stated "the Lexus car did sustain damage that was consistent with it being burglarized."
"You have to feel that your life is threatened, or you are facing some other kind of felonious assault," Steffey said. "The force still has to be used defensively to protect you or another person."
"It isn't carte blanche to use deadly force to protect your property," he said, pointing out a case from 2008 where 36-year-old Jackson convenience-store owner Sarbrinder Pannu shot James Hawthorne Jr. after Hawthorne stole a case of beer from the J&S Food Mart on Medgar Evers Boulevard.
The case went to court, Steffey said, and a jury acquitted him. The point, Steffey emphasized, about that case was that it was not presumed that Pannu had the right to use deadly force. It had to be decided in a courtroom.
"Now he was acquitted, but if you were just allowed to shoot people that are out in the parking lot committing property crimes, he would have never been charged," Steffey said. "But if you are inside, and you look out the window and, 'hey somebody is after my car,' you can't just pop out your rifle and start shooting after him."
Whether the person that uses the deadly force feared for their life is a question for the courtroom. "That's what juries are for," Steffey said.
In the case of McDonald, the police report states that besides the gunshots into McDonald's chest, "there were no other injuries reported." There is also no indication to date that McDonald possessed a weapon himself. He was, moments earlier, riding in his mother's car.
Steffey said that in cases where a person's life is not in danger, resolution of any crime-in-progress rests solely in the hands of the duly appointed law-enforcement agents: the police.
"People should be reminded that's fundamentally what the police are for," Steffey said. "And self-defense has always primarily been for those situations that are too dangerous to wait for the intervention of law enforcement."
"It's not for you to go play Walker Texas Ranger," Steffey said.
Still, Steffey said, many presume that the law invites deadly conflict resolution even if someone's life is not in danger..
"That's the way it is being used," Steffey said. "And it is almost like a political invitation to do so."
JPD stated in its release that while no charges have as of yet been filed, that the case would go to a Hinds County Grand Jury for deliberation, which did not happen in the Thomas death.
A June 2012 analysis of 200 "stand your ground" incidents in Florida showed that 70 percent of people who invoked the Castle Doctrine as a defense were not charged and convicted. If the victim was white, the shooter was convicted 41 percent of the time. If the victim was black, however, only 27 percent of the shooters were convicted.
Email city reporter Tim Summers Jr. at [email protected]. See more local news at jfp.ms/localnews. Read the Jackson Free Press' "Preventing Violence" series here.
Support our reporting -- Become a JFP VIP.
The news business has changed dramatically in the past year, and we need your help more than ever to keep bringing you important stories about Jackson and the Metro. Become a JFP VIP with an annual membership or you can Sign up as a monthly supporter. Thanks for anything you can do to empower our journalism!