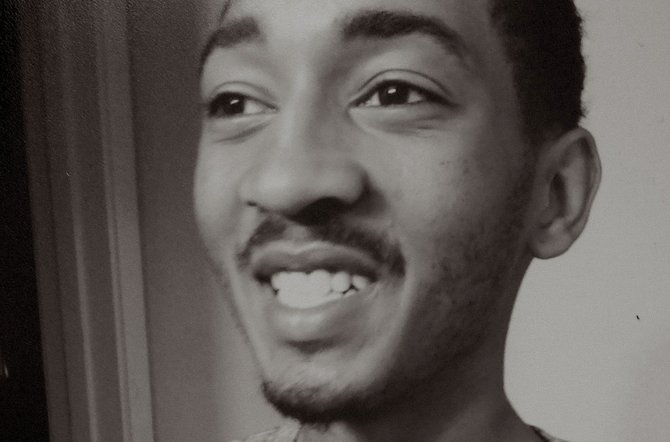 On July 12, just after 5:30 a.m., the police scanner crackled to life after more than four minutes of radio silence.
"I have a domestic disturbance. ...," a female emergency dispatcher said.
"Her husband ... just shot someone trying to break in. ..."
"There is a possible shooting at this location ...
"PD is en route."
Seven minutes and twenty-eight seconds after the first communication, a male law-enforcement officer radioed a fellow cop who was already on the scene, at a cul-de-sac in the northwest Jackson subdivision of Lakeover.
"I'm en route. What happened?" he asked.
"It looks like the guy that's been breaking in vehicles around here already broke into their Park Avenue and inside the man's Chevrolet Avalanche," the officer responded.
"It looks like they shot him with a .38 revolver. ..."
"Got the suspect still here slumped over in the vehicle."
Radio chatter picked up for a while as the city stirred awake. Not far away from the shooting, a dispatcher reported that the owner of a white Chrysler Town & Country wanted to make a report that his windows were broken out. Six other property owners would also report that their car windows were broken out that morning.
Nineteen minutes after the initial disturbance call, a little before 6 a.m., an officer called into the dispatcher to request a criminal background search on the suspect: "Can you run me a Quardious Thomas ... April 3, '93."
Reasonable Doubt
Nothing about that morning makes sense to Thomas' mother, Tonya Greenwood. She doesn't understand why Quardious (pronounced KWA-dare-yee-us), slipped out of the house after midnight on a Friday morning or why the 20-year-old was at the Williams' home, much less anywhere near Eric Williams' truck. If it was her son's plan to break into cars, she's baffled as to why he would target a neighborhood where so many prominent, and powerful, Jackson citizens such as Hinds County Sheriff Tyrone Lewis and Jackson Mayor Chokwe Lumumba reside.
Between the various reports of officials who responded to the scene and local media who covered the news, Greenwood is confused by the timeline of details and seemingly conflicting details of the morning's events.
And even if Thomas was inside the car, she doesn't understand why Williams would shoot into his own vehicle if he knew that his family was safe inside. She doesn't understand why Williams needed five shots to immobilize someone as skinny as her son. She doesn't understand why it took six days to be able to view her son's corpse or why the number of bullet wounds she and members of her family observed are inconsistent with the various medical reports that detail Thomas' condition before and after he died.
Most of all, Greenwood doesn't understand why Williams will never have to tell his side of the story in a court of law.
"That's the hardest part," Greenwood told the Jackson Free Press during a recent interview at her home in Jackson.
Jackson and Hinds County law-enforcement officials have declined to charge Williams with any crime for his role in the shooting or in connection with Thomas' death.
"(Williams) protected himself, he protected his property and, of course, his home, and he has every right to do that," Jackson Police Chief Lindsey Horton explained to the Jackson Free Press during an Aug. 7 interview.
The JFP used a public-records database to reach Williams. One number listed for his wife was disconnected; when a reporter reached Williams' father, Richard, he said he would have his son call back immediately. In a follow-up telephone call to the home of Williams, a woman said not to call again and threatened to "press charges."
The morning of the shooting, Sheriff Tyrone Lewis, who lives near Williams, told WLBT-TV that he got a text message about the incident from a neighbor around 5 a.m., a half-hour before the domestic disturbance call came in from the emergency dispatcher. Lewis said that when he went outside to head over to the crime scene, he noticed the windows of his personal vehicle were also shattered.
"Anybody that takes it upon themselves to intrude and impede upon people's personal property, they're at risk of losing their life or suffering the consequences that come with it," Lewis said.
Muddy Legal Waters
The law providing immunity for Williams is Mississippi's Castle Doctrine, which spells out a range of circumstances in which homicide may be justified. The Legislature passed the law in 2006 on a wave of similar laws around the nation that started with Florida's adoption of a similar legal tool known as "Stand Your Ground," which paved the way for a Sanford, Fla., jury to acquit George Zimmerman for shooting and killing unarmed teenager Trayvon Martin.
The Castle Doctrine applies to the immediate vicinity of an occupied vehicle, a dwelling or a place of business—essentially any occupied place with a roof, mobile or immobile—that he or she plans to occupy for at least one night, even a tent. It states that a person who uses the deadly force to do so "in resisting any attempt unlawfully to kill such person or to commit any felony upon him." The law also requires that the person who uses the deadly force must have a reasonable fear that his or another person's life or health is in imminent danger.
Originally designed to clarify self-defense rights, in practice, the Castle Doctrine and Stand Your Ground laws often muddy legal waters.
The doctrine often is not applied consistently, even within in the same jurisdictions. Five years ago, in 2008, a 36-year-old storeowner named Sarbrinder Pannu shot and killed another man, James Hawthorne Jr., after Hawthorne stole a case of beer valued at $15 from Pannu's store, J&S Food Mart on Medgar Evers Boulevard.
Police charged Pannu with murder, saying the Castle Doctrine did not apply because Hawthorne was fleeing, and Pannu's life was never in danger. Lumumba, then a Jackson councilman representing Ward 2, which includes Lakeover, said at the time: "We can't have people shooting people because they went into the store and got a beer. That's not an acceptable response in this society."
One of the best measures of Castle Doctrine cases is to examine records of the Mississippi State Supreme Court, which has considered only about 10 cases since 2012 where a defendant cited the Castle Doctrine.
Mississippi legal experts say most cases never make it to the courts because local cops and prosecutors make the call on the spot, as Jackson police did with the Quardious Thomas shooting.
Matt Steffey, who teaches constitutional law at Mississippi College School of Law in Jackson, isn't so sure that's the way the legal system is supposed to work. Steffey points to the Sarbrinder Pannu case, which resulted in his acquittal by a Hinds County jury.
"At the end of the day, anytime there is a homicide or a shooting, the district attorney certainly has the authority, the discretion—and the question is whether one thinks they have the duty—to present the facts of each one of these cases to a grand jury and let the grand jury decide whether there was self-defense," Steffey said.
"We don't take the word of suspects when explaining their actions. It is the job of the police and the district attorney to investigate and make sure the facts line up with the story," Steffey said. "If we took the word of the accused in all violent crimes, Parchman (state prison) would be an empty place."
A Good Family
Five months after the shooting, Tonya Greenwood is still mourning the death of her eldest child.
It took her almost three months to work up the strength to organize a vigil that about 30 of Thomas' friends and relatives attended at Lake Hico Park in October. The recent Thanksgiving holiday, the family's first without the young man everyone called "Q," was especially hard, she said. While the loss is great, Greenwood is perhaps more aggrieved over how so many people are almost giddy to paint Thomas as a street thug who got what he deserved.
Thomas was slender, handsome and giving, although Greenwood admits that her son's generosity at times agitated her.
"He would just give away brand-new school clothes that I just bought, just because his friends needed them," said Greenwood, speaking softly with one hand clenching a Kleenex and covering her face.
By some measures, Thomas comes from a good family. His grandfather, Mat Thomas, is a prominent businessman and serves on the board of the Jackson Redevelopment Authority. (He did not return calls for this story.) Hinds County District Attorney Robert Shuler Smith is Quardious Thomas' cousin.
Thomas stopped going to high school. In 2012, he was arrested in Jackson for house burglary, a crime for which he was serving house arrest at the time of his death. The court never retrieved the electronic-monitoring device on his ankle; Thomas was buried wearing it.
Greenwood said Thomas believed his arrest brought shame on the whole family. After that, something in him clicked, she said: He wanted to grow up and prove that he was a changed person. In May, he completed a GED program through Jackson State University, and was accepted to Alcorn State University. Instead, he decided to get start his general courses at Hinds Community College and planned to major in business.
Less than two months after receiving his diploma, those plans were halted.
Many details of the July 12 shooting remain unclear, but documents compiled by several agencies help fill in some of the holes of the tragic story.
In an incident report Jackson Police Det. Obie Wells Jr. completed later that afternoon, the detective indicated that when he arrived to the home of Eric Williams and his wife on Tanglewood Cove, the primary officer on the scene led Wells to two vehicles, both with the driver's side windows shattered.
One of their cars, a Chevy Avalanche, had blood on the door and inside the vehicle, which appeared to have been ransacked. Wells' report states the homeowner caught an individual breaking into his vehicle, at which time "the homeowner confronted the individual and subsequently shot him."
By the time an ambulance arrived, 15 minutes after the disturbance call, at 5:46 a.m., Thomas was no longer slumped over in the SUV as initially reported. According to a report technicians from American Medical Response wrote, EMTs found Thomas combative, lying on the ground with multiple gunshot wounds. Thomas shouted that he couldn't breathe and fought with technicians, the report states.
Police transported the Williamses to JPD headquarters downtown for an interview, according to the incident report.
Thomas was taken to University of Mississippi Medical Center seven miles away, where he arrived in full arrest. Emergency-department staff noted six gunshot wounds on Thomas' body, in his left nipple, left forearm, right buttock, right lower back, left middle back and left upper back.
Doctors performed CPR on Thomas; despite the resuscitation efforts, he continued to flatline.
Meeting Force with Force
In a twist of irony, the Lakeover shooting might have made bigger headlines had it not coincided with another national story.
One day after the Jackson shooting, on July 13, a jury found neighborhood-watch captain George Zimmerman not guilty of second-degree murder for killing Trayvon Martin in February 2012.
Several parallels exist between the cases, but a few key differences conspired against thrusting Eric Williams and Quardious Thomas into the national spotlight.
In the Florida case of an African American teenager and a nearly 30-year-old man of white and Hispanic heritage, Thomas and Williams are both black and over the age of 18. Unlike Trayvon Martin, who was walking home from the store—a place he had a right to be—Thomas was in a neighborhood where he did not live and found inside a vehicle that did not belong to him.
A physical altercation ensued sometime after Martin asked Zimmerman why he was being followed. The JPD incident report states that the homeowner confronted the individual in his truck.
In November, Clarion-Ledger reporter Jimmie Gates wrote that a police report he obtained indicates that the homeowner told the suspect to raise his hands and shot when the suspect started to "reach and fumble around." It is unclear whether Thomas and Williams exchanged more words or had any physical interaction.
The cases are similar in that police in both cases initially determined the shootings to be acts of self-defense, protected by state law. Forty-six days later, a special prosecutor charged Zimmerman with second-degree murder, for which he stood trial and prevailed. Robert Shuler Smith, the top prosecutor in Hinds County, has not brought charges against Williams or publicly revealed his own family connection to Thomas.
Tonya Greenwood said she has spoken to representatives of Smith's office, the state attorney genera's office and a private attorney after the shooting, but that none of the meetings have prompted a closer look at the shooting. Attempts to reach Smith and one of his deputies to discuss the case for this story before press time were unsuccessful
The strongest link between the cases is the reason both Zimmerman and Williams are free today. During his trial, George Zimmerman's attorneys never explicitly mentioned Florida's Stand Your Ground law, but the jury's lengthy instructions mirror the statute.
They stated: "If George Zimmerman was not engaged in an unlawful activity and was attacked in anyplace where he had a right to be, he had no duty to retreat and had the right to stand his ground and meet force with force, including deadly force if he reasonably believed that it was necessary to do so to prevent death or great bodily harm to himself or another or to prevent the commission of a forcible felony."
When the trial ended, an anonymous juror appeared on CNN and told anchor Anderson Cooper that jurors also discussed Stand Your Ground during its deliberations.
"The law became very confusing. It became very confusing," the juror, whom the network identified only as B37, told Cooper July 14. "We had stuff thrown at us. We had the second-degree murder charge, the manslaughter charge, then we had self-defense, Stand Your Ground." The juror said the not-guilty verdict resulted in part "because of the heat of the moment and the Stand Your Ground (law)." Steffey, the MC law professor, believes the Castle Doctrine presents similar challenges for people who prosecute crimes.
"I think the main thing the Castle Doctrine accomplished was to make more citizens confused about what their rights were," Steffey said. "I'm not sure so sure it expanded anybody's self-defense rights, but it certainly made the issue more complicated."
The Way of the Gun
Guns have been a favorite cause of many legislatures in recent years. In 2013, Mississippi lawmakers introduced a barrage of more than 30 gun bills. One failed proposal, a response to the December 2012 shooting massacre at an elementary school in Newtown, Conn., that ignited debates about gun control, would exempt Mississippi from complying with any new federal regulations on gun ownership.
A handful of gun bills survived, including one that would provide some state funding for armed guards in public schools, another that sealed concealed-carry gun permits from public records requests and another, House Bill 2, that backers called a technical amendment to an existing law that permits individuals to openly carry firearms.
In recent years, state legislatures have spun out gun legislation with great frequency, driven mainly by near-acts of nature that no person with a gun could have prevented. The combination of the Sept. 11, 2001, attacks and Hurricane Katrina, which happened four years later, made Americans feel less safe and more interested in buying guns, a 2008 report from the National District Attorneys Association found.
After 9-11, the National Rifle Association, one of the nation's largest and best-funded lobbying groups, working with the American Legislative Exchange Council, which develops model legislation for conservative groups and corporations, started petitioning statehouses around the nation to adopt Castle Doctrine-style laws.
The campaign started with Florida, which passed Stand Your Ground in 2005, and resulted in more than 30 states adopting one of the ALEC bills. It was a success even by ALEC's own measure, detailed in minutes from a 2007 ALEC meeting the Washington Post obtained describing the proliferation of Castle Doctrines as a "continuing success" for the organization.
The spread of the laws also came with unforeseen consequences. In June 2012, the Tampa Bay Times looked at 200 Florida stand-your-ground cases and their outcomes. The analysis revealed that 70 percent of people who invoke the law walk free and that defendants claiming self-defense are more likely to prevail if the victim is African American—59 percent of defendants suspected of shooting a white victim prevailed, 73 percent of people who used Stand Your Ground as a defense when killing an African American were successful.
HB2, the open carry law, was supposed to go into effect July 1, but Jackson-area officials including Smith and the newly appointed police chief, briefly blocked its implementation, citing worries that the law would lead to legal chaos. If implemented, Smith told reporters this summer that it would be "difficult to determine who is a threat, and (who) isn't a threat." Horton of the JPD agreed about the ambiguity, telling JFP in August, "It's going to cause us to police differently."
State Attorney General Jim Hood recently issued an opinion that broadens open-carry rights even further, stating that signs that some cities have posted banning conceal-carry may not be constitutional.
Horton acknowledges ambiguities exist in many laws his officers have to enforce, and said police agencies therefore should have a larger role in crafting policy.
"The same goes for the so-called Castle Doctrine. I don't remember anybody asking us, (and) we represent the capital city of the state of Mississippi. You would think (legislators) would reach out and want to know what we felt about some of this before they moved forward with that legislation. But that did not happen.
Speaking directly to questions the Lakeover shooting raised about the extent of owners' rights to use deadly force to protect their property, Horton offered: "Yes, more education is needed. No, you cannot arbitrarily shoot someone just because they're walking across your grass.
"Every case is going to be handled on a case-by-case basis and on its own merits. That's the frightening part of this. People think differently, and what constitutes fear for one person may not be for another. ... That's why you have courts and judges. It's tough, and citizens have no idea what it's like for officers to have to make an instantaneous decision."
A Mother Left Wondering
In the meantime, Tonya Greenwood's mind is left to wonder. She wonders about the conflicting timelines and why the funeral home would not let her see her son's body until six days after the shooting. She wonders why the number and placement of bullet holes on his body, which a relative documented on cell phone video and provided to the JFP, doesn't match up with several of the medical reports she has seen.
Greenwood wonders about the large purple bruise on his side, which the autopsy report states resulted from blunt-force trauma, and whether he had been in a fight before he died. And she wonders whether the discoloration around some wounds indicates whether some of the shots were fired at closer range than others and about the varying angles the projectiles entered and exited his body, according to the autopsy.
Taken together, Greenwood can't help but wonder if there is more to the story, if Eric Williams will ever have to provide a more complete accounting of the events that transpired that morning or if the police and prosecutors will ever do real investigation.
Greenwood doesn't know if her son was breaking the law that morning; she just doesn't think it matters. Nor did he have to die for whatever he could have been after in that truck, she said. Besides, had the police caught him, she thinks he rightfully would have been charged with a crime and appeared before a judge or jury account for his actions.
Eric Williams should, too, she said.
"They're scooting it under the Castle Doctrine," she said. "They made the law so easy—and just like that it's justified. (Quardious) never had a chance."
More stories by this author
Support our reporting -- Follow the MFP.