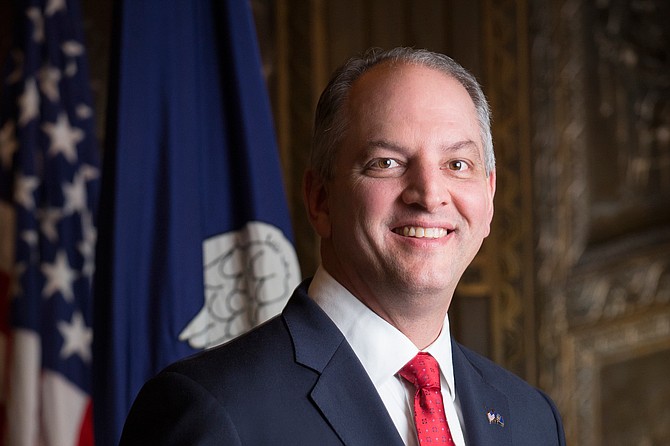 JACKSON — Kenytta Brown, a 16-year-old junior at Lanier High School, says he grew up in a heavily policed area, Jackson's Georgetown neighborhood. Brown also had many interactions with police. But despite police presence, his relationship with police is not safe and trusting. Brown says he was taught to trust the police only conditionally—but feels that most of the time, those conditions are not favorable to him. When they stop him, walking at night, he says they're suspicious of him.
"Sometimes I feel offended just because they think because I'm a black male they think I'll do something or go commit a crime," Brown says of Jackson police.
"I was taught most police target young black males, so watch yourself and what you do. She (my mom) was afraid that even if I didn't commit a crime that I would probably die one day, or I would've gone to jail for life for a simple crime. She also taught me that the police also abuse their power, and break the rules for their desires."
"I think she gets paranoid because she watches the news a lot," Brown said. "When she sees killing like that, she always calls me."
More Cops, Lower Crime?
After police shot and killed Alton Sterling, a 37-year-old Baton Rouge father, Louisiana Gov. John Bel Edwards spoke at the Living Faith Christian Center in Baton Rouge on July 7 before a crowd of 2,500 to honor Sterling's memory and to pledge reform in police training. "We have to introduce young people to law enforcement earlier so there is trust, there is confidence," Edwards said in the NOLA.com story.
"And we have to make sure that law enforcement are the professionals that we all want them to be."
But the introduction of police to children at earlier ages may have unintended negative consequences. In a nation that is noticing the high incidents of police killing, particularly of black men, public outcry from groups like #BlackLivesMatter and others insist upon police transparency and accountability due to generations of shattered trust between law enforcement and minority communities. Some warn that more police presence, without institutional and cultural reform, may do more harm than good, with the consequences of leading more of America's young people of color behind bars.
'Total Reimagining'
Blake Feldman, advocacy coordinator for the Mississippi ACLU, says he isn't surprised that state leadership in Louisiana and Minnesota, where police gunned down Philando Castile only a day after Baton Rouge police killed Sterling, is calling for comprehensive change.
But, Feldman says, criminal justice needs a "total reimagining," not piecemeal reform. "We know that more childhood encounters with police just won't result in trust or a better police-community relationship," he said. "The school-to-prison pipeline is a statistical reality, and children born into police-saturated communities undeniably experience trauma from those earlier encounters."
A 2011 study published in Justice Quarterly reports that as police presence increases in schools, those schools report "more crimes involving weapon and drugs and report a higher percentage of their non-serious violent crimes to law enforcement." And, in entering the system, it's hard to get out. As the ACLU reports, students who come in contact with that pipeline generally find themselves in juvenile detention, where, the ACLU says, they do not often have educational services. The ACLU also reports that students of color are more likely than their white peers, whether or not they commit the same offenses, to enter the pipeline, and that students with disabilities especially find themselves in the school-to-prison pipeline.
When students go into the pipeline, it's hard to come out. Many students find themselves back in trouble post-release from juvenile detention, and then they become adults who might re-enter the system, and then become parents to at-risk children who may enter the pipeline themselves, all of whom are more likely to have negative, distrustful experiences with law enforcement.
This is why Edwards' plan to add more police just isn't enough, in the context of building community trust, Feldman says. "The pieces of his reform in isolation could all be very counterproductive," he told the Jackson Free Press.
"So if to the extent that police officers are going to be trained better, and there's going to be more accountability, more transparency and they're going to undertake child development training before they step foot in a school—that would be great. But if any of those things don't happen before you just increase the number of police in certain communities, then it'll be to where poor people and people of color are going to be born into neighborhoods and school districts where they're going to be interacting with police officers from a young age without any of these other reforms.
"And that's incredibly problematic."
The U.S. Department of Justice defines community policing as a philosophy "that promotes organizational strategies, which support the systematic use of partnerships and problem-solving techniques, to proactively address the immediate conditions that give rise to public safety issues, such as crime, social disorder and fear of crime."
Some police departments have had great success with community policing by fostering positive and trusting relationships with the people whom they serve.
The Huffington Post reported in February of last year about Columbia Heights, a Minneapolis suburb with high crime rates, whose police force took community policing by the horns when Chief Scott Nadeau took over in 2008. His officers devote nearly 40 hours a year to community policing.
They have regular interaction with the schools in Columbia Heights, visiting with and mentoring students. The results were substantial—not only did the department win an international award in community policing, but juvenile arrests in Columbia Heights dropped by more than half. The story reports an atmosphere of mutual compassion between Columbia Heights schools and the police, where the students and teachers greet the officers with smiles and high-fives instead of fear.
Feldman says it is important that communities, legislators and law enforcement all be on the same page about the meaning of effective "community policing," and having trust in and accountability for officers, especially in the wake of violence against minority communities.
"It's dangerous when we're all agreeing on the terminology, and they mean different things to the community and to the DA or to the governor or to the legislator. And it might not be that they're paying lip service to the language that the community's using. It might just mean that they each mean something different. If community policing means doubling the number of police so they can each have less territory to patrol so that people know them and they know their community better, again, that could be great, or that could be awful."
Sierra Mannie is an education reporting fellow for the Jackson Free Press and The Hechinger Report. Read more at jfp.ms/education.
Support our reporting -- Follow the MFP.