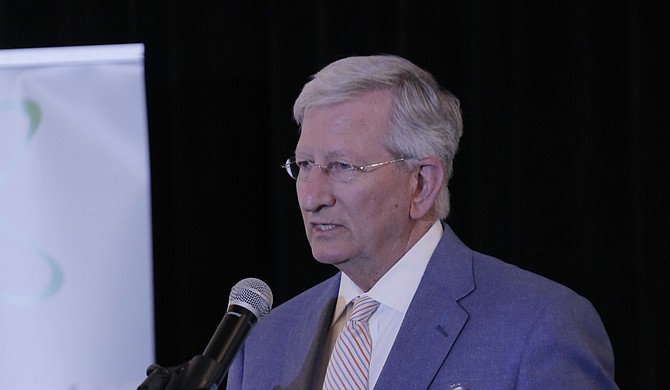 JACKSON — Mississippi's newly formed Department of Child Protection Services will have a year to revamp the state's foster-care system, due to the long-running "Olivia Y" lawsuit over maltreatment of children in State care.
On Dec. 19, the State and A Better Childhood, the nonprofit organization that brought the lawsuit, reached an agreement in how the foster-care system needs to improve in coming years.
The department will get until the end of 2017 to become a "fully functional child welfare agency," which includes implementing a new data-collection system to track kids in the State's care. Under the third remedial order, it must also ensure that new caseworkers have the technology they need to do their work, keep caseload numbers down and work to certify the 496 potential foster homes backlogged in the state's system.
All conditions of the new settlement agreement must be in place by January 2018, and Commissioner of Child Protection Services David Chandler admits a lot of hard work is left to do.
"Because the agency has the leadership as well as the support of the Legislature, the Governor, and the people of Mississippi, MDCPS will continue to make great strides toward making welfare reform a reality," Chandler said in a press statement. "Protecting children and nurturing families remain the unwavering focus for everything we do."
The new agreement lifted several reporting requirements under the 2012 settlement agreement, but Public Catalyst will continue to monitor the State's compliance in 2017. Public Catalyst is a New Jersey-based child-welfare monitoring organization.
"We congratulate the State on its willingness to acknowledge how far it still has to go, and its recognition that receivership remains a real threat," Marcia Robinson Lowry, the executive director of A Better Childhood, said in a press release. "This is a significant commitment to bringing caseloads down to professional standards, to making sure all children are in licensed homes, and to ensuring that all children are in homes or facilities that actually are able to care for them." 

The State must increase its number of social workers, foster homes and foster parents in the coming year. New foster homes must be licensed by June 30, 2017, and all children placed in those licensed homes thereafter.
Email state reporter at [email protected].
More stories by this author
Support our reporting -- Follow the MFP.