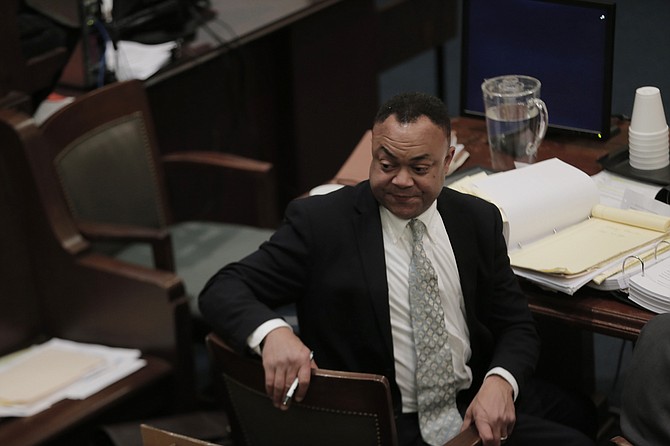 There might be a bribery conspiracy in the Hinds County justice system, and even an admitted member of it said he did not know how "deep it goes."
Tuesday morning's cross-examination of former Assistant District Attorney Ivon Johnson in the trial of Hinds County District Attorney Robert Shuler Smith began with a provocative line of questioning from defense attorney Jim Waide.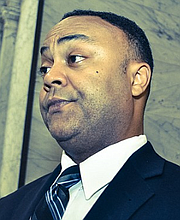 An archive of reporting on controversies surrounding Hinds County district attorneys, present and past.
Waide asked Johnson, who testified yesterday about the contents of several tapes he secretly made of Smith over the last year he knew the names of the other members of the bribery conspiracy he pleaded guilty to in federal court. On Monday, Johnson said he took money from Marietta Harris years ago in exchange for lowering bonds himself, a fact he told Smith about before he turned evidence over to the FBI in February of this year.
However, when Waide asked him for more names, Johnson said he did not know any of the other conspirators in the bribery scheme.
"Why won't you tell us?" Waide asked again and again, until Johnson said that he did not know if he could state any names out loud in court. He referenced the public documents related to his case that list the individual that received the lowered bond as "S.B." He would not say more.
Johnson said the Harris charge was the only incident of bribery that was "substantiated" and that he did not take money at any other point.
Another point of confusion this morning is a third layer of conspiracy—the notion that Smith was concerned about a "scam" in the county, which Johnson's testimony introduced. Supposedly, some individuals in the community were receiving money in exchange for "influence," and word of this was getting back to Smith. He texted Johnson asking for more information about it in October and November 2015. Johnson said those rumors were separate from the Harris bribery affair, even though Smith mentioned rumors involving Harris.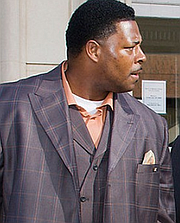 A primer on the old names surfacing in the 2016 case against Hinds DA Robert Smith.
"Again the scam, the situation, are two totally different things," Johnson said.
In all, three possible conspiracies have come up in the trial so far. First, the FBI charges against Johnson focus on a 2014 bribery conspiracy involving Marietta Harris. The FBI agents investigating corruption then had Johnson secretly tape conversations with Smith over the next several months.
The second conspiracy involves rumors of influence peddling. In 2015, as Johnson explained today, Smith was concerned with rumors about Harris and perhaps others peddling influence for cash. Smith asked Johnson if he was involved in text messages from late 2015 that Waide showed the jury today.
But only the third conspiracy at play in this trial, Smith's attempt to assist Christopher Butler with his case, matters to this jury, as outlined in instructions Special Judge Larry Roberts distributed on the first day.
The cross-examination of Johnson continues this afternoon.
Email city reporter Tim Summers Jr. at [email protected]. Read more about the Hinds County DA saga at jfp.ms/DAFiles and follow @tims_alive on Twitter for trial updates.
Support our reporting -- Follow the MFP.