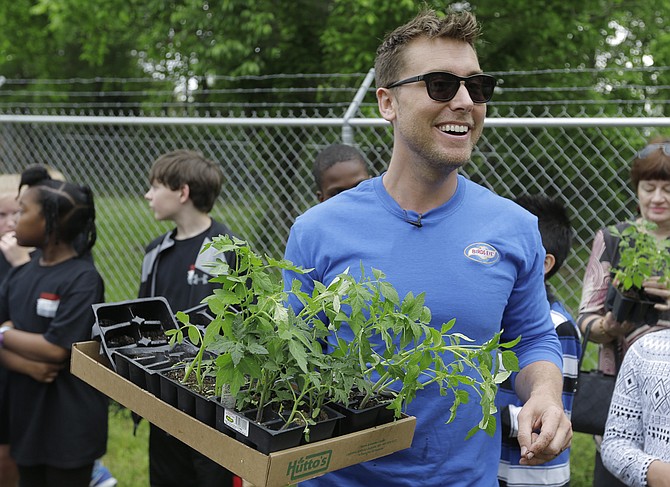 Former NSYNC member, author and philanthropist Lance Bass says he and his husband, artist Michael Turchin, come back to visit Mississippi at least five times a year. Bass, who lives in Los Angeles with his husband, a Miami native, says he still loves Mississippi, and his hometown of Clinton, despite the Mississippi Legislature's discrimination against the LGBTQ community with legislation like House Bill 1523, the Freedom of Conscience of Religion Act.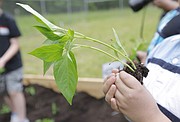 Bass also serves as a board member of the LA-based Environmental Media Association, a celebrity-heavy nonprofit that encourages environmental awareness and efforts toward sustainability. The EMA also works with schools through community outreach methods like #Greenmyschool, which has helped to build and maintain 17 gardens in the Los Angeles area.
So Bass was thrilled when the EMA and Birds Eye Vegetables partnered together to expand the 2009 #GreenMySchool program nationally by inviting three celebrity members a year to build gardens in their hometown. Eastside Elementary Students built the inaugural garden outside the Clinton Community Christian Corp., a nonprofit focused on helping local families. With the help of Gabriel Watson, founder of the Clinton-based Glory Boys landscaping company, students planted a variety of vegetable seedlings in raised beds provided courtesy of his company.
"I am so excited. I've been trying to get a garden for years," Eastside Elementary School principal Cindy Hamil said. "For the Environmental Media Association and Lance Bass to give so freely is fantastic."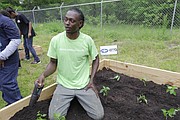 Gardens are good for students because they provide more than just educational benefits, Hamil says. Students who garden, she says, get the added benefits of stress relief, and access to healthier foods.
"You are what you eat," Bass told the students yesterday. "You don't have to eat fried foods all the time."
Bass, who attended Eastside Elementary School himself, says he was happy to be at home yesterday.
"Mississippi will always be my home. We all know that there are amazing people here. We're the hospitality state for a reason. Our leaders are just backwards," Bass said. "That's why I encourage these young people to think about going into government, because they're the ones who're going to be able to change the state for the better."
"I will never turn my back on Mississippi. Obviously, I'm here," Bass said.
Bass' fifth-grade teacher, Mrs. Jackie Massey, was also in attendance. Massey, who is Clinton Public School District's 2015 Teacher of the Year, says Bass was an amazing student.
Sierra Mannie is an education reporting fellow for the Jackson Free Press and the Hechinger Report. Email her at [email protected]. For more education stories visit jfp.ms/education.
Support our reporting -- Follow the MFP.