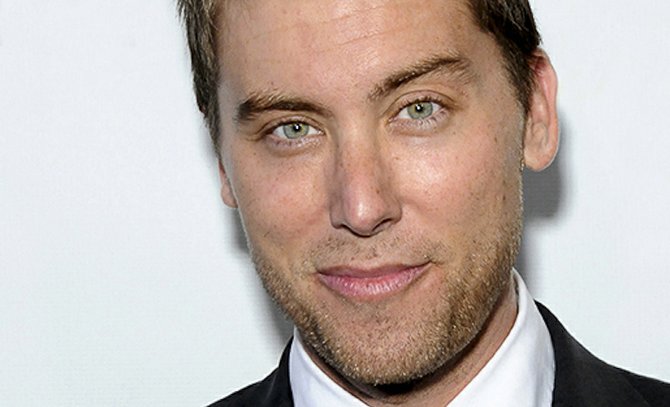 Two years after I graduated from high school in 2004, Lance Bass came out of the closet on the cover of People Magazine. His revelation struck a chord for me not just because he was a celebrity, as one-fifth of the world-famous pop group 'N Sync, but because he was from Clinton, Miss. As far as I knew growing up, there were no gay people in Clinton.
I know better now, but as a gay kid in Jackson (yes, my nickname at St. Andrew's was "Gay Kid"), I could count on one hand the number of LGBTQ people I knew.
It wasn't until I moved away to attend Interlochen Arts Academy in northern Michigan my junior year of high school that I met other gay people my age.
The next summer, I returned home determined to locate more of my kind, and I ended up making my first LGBTQ friends among the artists, advocates and thinkers at the Jackson Free Press, where I interned for the rest of high school.
My supervisor, then-Assistant Editor Casey Parks, a college student at Millsaps College as well as a lesbian with great taste in music, made me mixtapes and drove me around in the back seat of her car from Cups to N.U.T.S. to New Stage, introducing me to LGBTQ friends and allies all over the town, including some people I had already met who had somehow been invisible to me.
Suddenly, I saw Mississippi in a whole new light. My home state went from being a place I was desperate to escape to a place I now carry with me wherever I go.
I cannot understate the impact that seeing someone with Lance Bass' profile come out and talk about his experiences growing up would've had on me as a kid.
When I met Lance and his fiance, Michael Turchin, last October, they were dressed up as Wayne and Garth from "Wayne's World," complete with impressively accurate wigs. To be fair, my partner, John, and I were dressed up as Tom Sawyer and Huckleberry Finn. We were attending a Halloween benefit for the Los Angeles Gay Men's Chorus Alive Music Project (AMP), which tours high schools to combat bullying and present positive role models for LGBTQ youth.
Lance's Sirius XM show "Dirty Pop with Lance Bass" was covering the event, and I was fortunate enough to be a guest on the broadcast. We talked a bit about my role on "Mad Men" and my web series "EastSiders" on Logo, but the subject kept swinging back to Mississippi. We started up a conversation at the party afterward and discovered we had similar experiences growing up. We both wished that when we were younger there had been more successful, thriving Mississippians who were out and proud of who they were.
Not only do I admire Lance for living his life openly, I admire him for living his life with compassion. In both his professional pursuits and his charity work, Lance is an incredible example of how to balance ambition and integrity. A few weeks ago in Los Angeles, I caught up with Lance, who turns 35 on May 4, to talk about his career, the gay rights movement in Mississippi and his recent engagement.
Your Sirius XM radio show, "Dirty Pop with Lance Bass," is hilarious and wonderful. Thank you again for having me on as a guest last year! I'm curious to know what inspired you to take to the airwaves.
Since the '80s, I always dreamed of being a radio DJ. I would always pretend I was Wolfman Jack—I would listen to all my dad's records and record mixtapes of myself doing countdown shows. I never thought I would have the opportunity to actually host a show, with my crazy schedule. Sirius convinced me they could work around my conflicts, and we tested it out as a weekly show and then a daily show. My favorite two hours of the day are going on air live because anything can happen. It's so much fun to have a platform to talk about pop culture with other pop-culture fans because I'm the biggest pop-culture fan out there.
Speaking of your Sirius show, you recently shared the details of your engagement to your boyfriend, Michael Turchin, on the air. Congratulations! What does marriage mean to you?
Marriage, to me, is being able to commit, in front of the whole world, to the person you love the most. You're raised with the idea of marriage and having that dream of finding that one person you want to spend the rest of your life with and tell the world. Once you realize you're gay, it can feel like that will never happen. It's depressing, but in the last year having that dream put back on the table really has changed the world so much. You actually feel like a whole human being and not just a second-class citizen. 
Ever the good southern boy, you called his parents to ask permission. How did the conversation go? Were they as charmed as I imagine?
They were very happy that I did it; I don't think they were expecting that at all. I told my parents a couple of days before, and then I called his mom, dad and sister because they are the most important people in his life. I just needed to hear that they were going to be supportive. I told them 15 minutes before I popped the question because I knew they were so close that if they talked at all I knew that he would have figured it out. 
You've said that you proposed to Michael in New Orleans because it's your favorite city in the world, and that both you and your partner have roots there. I think the city has played a special role in the lives of many young LGBTQ people growing up in the south. I'll admit that my first kiss was at a bar on St. Anne's Street when I was 16. Sorry, mom. What significance does the city have for you?
That was the one city that I could escape to. There was so much culture around and so many different people. I felt included for the first time in New Orleans. You see all walks of life—black, white, gay, straight. It was the one place I could look to in the south where all cultures clashed, but everyone got along and had a great time. 
Have any favorite New Orleans memories?
Definitely the night that I got engaged was my all-time favorite. I had 10 of my best friends from high school that I hadn't seen in a while and a lot of best friends from LA in town meeting my Mississippi friends for the first time. Right after I proposed, we went to meet our friends at Cat's Meow, and right when we walked in and showed the hand with the ring on it, we all started screaming and celebrating and had a great time. Just to see how much love all my straight friends from Mississippi had for Michael was so amazing—it was such a great feeling to see those worlds colliding. 
Growing up gay in Mississippi, I never imagined that gay marriage would be legal in so many states, much less recognized federally with the overturning of DOMA by the Supreme Court. I certainly never imagined I'd be interviewing Lance Bass about his engagement! How do you feel about the way the country has embraced LGBTQ rights?
I think it's been amazing. It's going faster than we ever thought possible. Of course we'd all like to snap our fingers and have it be legal across the country, but that's not how the things work. I think in my lifetime all 50 states will have legal marriage. I go down to Mississippi at least four or five times a year, and when I go out, there's not one person who says anything negative or treats me any differently. Everyone is in support of it. I think it's just an older generation keeping us back from making it illegal. The people in the south are too sweet and hospitable and afraid to talk to the older generation to deal with this. I think they don't want to be inhospitable and are letting the older generation die out before things can really change. 
Your mother, Diane, gave a speech to her church—about being the Southern Baptist mother of a gay son—that went viral after you posted the transcript to your Huffington Post Blog. Were you surprised by the response?
It's really been amazing; the response has been overwhelming. Every day I have someone come up to me saying, "Your mother's words really touched me," from parents to kids that knew that it helped their parents. She voiced an opinion that a lot of people had in the south but weren't really able to say. If you know my mom, she's pretty shy. She's not one to write pieces at all.
What was the reaction like at her congregation?
I don't think she knew what to expect, but her whole church has been so supportive of her. Her congregation absolutely loved when they read the Huffington Post article. Not one negative person has come up to her saying anything stupid. 
I was really struck by something you wrote in your preface to her speech, that when you came out, your family came out, too. I think it's the fear of this kind of societal pressure that keeps a lot of people in the closet—concern not so much for how they will be perceived but for how the people they love will be impacted. Was that something you were concerned about before you came out?
For sure. My main concern was how my family would be treated. I live in places like New York and LA so it's easy for me to be myself and not have to deal with what people are saying, but when you live in a place like Mississippi you have a different set of concerns. I hear a lot of people saying they have to wait for family members to pass on to come out, so they won't have to live with the fallout, which I think is just so sad. 
The world has changed so dramatically in a short period of time. How has your family's experience evolved over the years?
It went from my family not knowing anything about the LGBT community to my mom reading everything she could get her hands on about our community and our struggles. I love that they have gotten so educated about it, because now we can speak the same language. They can start spreading and educating the truth about who we are to other people as well. 
I think the letter struck a nerve because it speaks to a question that's weighing on a lot of people's minds right now—how do you hold on to your own personal faith when there are so many people out there trying to force their definition of faith on other believers? I know you've described yourself as a Christian—what does being a Christian mean to you?
My relationship to God is my relationship now. I do feel like the church pushed me out. I am very disappointed at how the Southern Baptist Convention has represented themselves. When I grew up in the church, it was about loving each other and helping the underdog. When you have the head of the SBC preaching against people in the congregation, it's so sad, because I think it pushes LGBT people away.
I do think it's important to believe in a higher power, and Christians should embrace other people who want to come to church. I think it's scary how the church has let this get out of hand—turning away not just gay people but unmarried mothers and divorced people. It's 2013, and the church is still picking on a minority of people. They're never going to turn people toward the Lord if they continue that way. 
You executive-produced a doc-umentary that just premiered at Slamdance called "Kidnapped for Christ," which sheds light on the abusive ex-gay therapy methods employed by an American-run evangelical Christian reform school in the Dominican Republic. What inspired you to tackle the subject, and what has been the response to the film?
The response has been amazing. The one reason I really wanted to be a part of this film was, yes, there was a main character that was sent to these schools because he was gay, but it also looked at all the other reasons the kids were kidnapped and sent there—drugs, being "bad," etc. I didn't want to do a film that was just another gay film or focused on the issue of gay primarily, although it touched on that. It really speaks to everyone—hopefully everyone can relate to one of these kids. Watching this film, you definitely feel a call to action. You're pissed by the end of this feature. At the premiere, we had people walking out because they were so upset by what they were seeing that they couldn't take it anymore. 
When can people see "Kidnapped for Christ?"
We're still playing festivals throughout the summer. It should be out and distributed after that. 
You've also done a lot of acting, with appearances in "Tropic Thunder," "Zoolander" and the Broadway revival of "Hairspray." You recently filmed a supporting role in the upcoming LGBTQ comedy, "Such Good People," starring Michael Urie and Randy Harrison. Can you tell me about your role in the film?
I loved working with all those guys and how they put it all together with crowdfunding. It's really cool to see that the audience supports you before you even start the movie. It's a whole different mood when you're shooting something. I play the silly owner of the Porpoise Purpose, a porpoise charity that they (Urie and Harrison) try to donate stolen money to and then try to take it back, and comedy ensues, of course.
You recently released your first new song in 12 years, "Walking on Air," a collaboration with Anise K, Bella Blue and Snoop Dogg. What inspired you to return to music?
I've been looking for my debut single for a few years now and couldn't find the right song. This demo fell in my lap, and I was in the studio three days later. I fell in love with it. We're packaging it up and will be releasing it in a few weeks. 
And you also launched a new charity website, didn't you?
I did! www.famousyardsale.com just went live. You can go on and buy used items from celebrities, like you're at a yard sale. All the money goes to a charity that the celebrity picks. It was inspired by the new Lifetime show I'm producing called "Celebrity Home Raiders," where we go into celebrity's homes and auction off their belongings for charity.
When and where can people watch "Celebrity Home Raiders?"
It's on Thursday nights, 9 p.m. central time on Lifetime.
You're obviously a busy guy!  Any advice for other aspiring over-achievers?
Surround yourself with really good people.  No one can do it solo. You have to have people with great advice that know what they're doing that you can really trust. There are a lot of people that take advantage of you, and you have to learn very quickly how to weed those out. 
It's no secret that there's a great deal of homophobia in the entertainment industry. Have you experienced discrimination, either directly or indirectly?
Of course. I've lost many jobs because I'm gay. I would never call anyone out, but there have been many things I've been let go from.
What advice do you have for aspiring LGBTQ performers?
You have to be yourself. The ones trying to hide—that's where you get into trouble because it creates a negative story when you do come out and will hurt you in the long run. If you start open, there's nothing they can find out and make a story of. They'll look at your talent instead of your personal life.
Who are some of your favorite LGBTQ writers/artist/performers, and what do you love about them?
There are so many great ones. I think what Wilson Cruz is doing, not just as an accomplished actor, but as an advocate for GLAAD, is incredible. Alan Cumming is a great representation for LGBT actors out there. His career has been so incredible. I'm sure he's had tons of doors closed in his face, but look what he's done. He's shown that an entertainer can be gay and still play all kinds of roles. How he balances his career and his views is also admirable to me.
Taking it back to Mississippi, where are some of your favorite places to visit in your hometown?
There's really not much to do in Clinton! Growing up in Mississippi is about the people—your friends, being able to hang out. There wasn't even a movie theater growing up. It was about the fire tower, blueberry hill, the Jitney parking lot. You went to these places to hang with your friends, and that was what it was all about. These friendships you had living in a small town. 
What are your thoughts on the recent "religious freedom" bills such as Mississippi's SB2681 that recently passed the Mississippi Senate?
It's crazy that people want to write discrimination into law. It's so silly that in 2014 that's even an option. Most of my friends in Mississippi, when they found out what the bill was truly about, were pissed off because they were confused. Their congressmen and church leaders were explaining the bill in a completely different way than what it is. It's a dangerous bill. An ambulance wouldn't have to pick up a person because they think they're gay. That's what this bill really is, and that's scary. It's going back 100 years scary. 
Lastly, how has growing up in Mississippi shaped you as a person?
It definitely keeps me down to earth. That's one thing I really pride myself on: having a good grasp on reality. I definitely attribute that to growing up in a safe place like Mississippi and having an amazing family. You could trust people. It helps you really focus on and learn how to nurture relationships with your friends because, again, there wasn't anything else to do but have friends and do group activities with your church. It was about being with other people. Your family, and the friends who become like your family.  
Comment on this story at jfp.ms. Read more about Lance Bass at lancebass.com and Kit Williamson at kitwilliamson.com.
Support our reporting -- Follow the MFP.