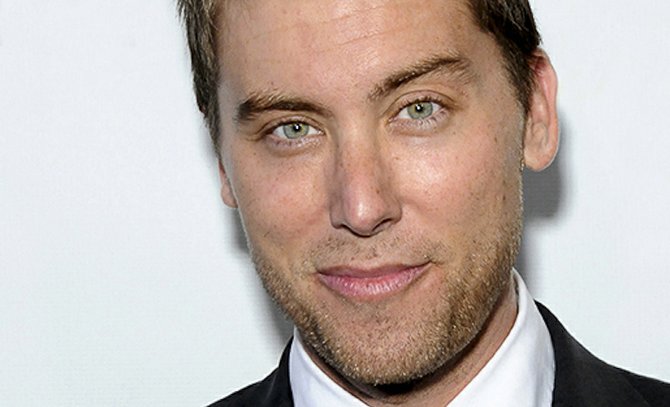 This is an excerpt of a letter Lance Bass' mother, Diane, wrote to her church about her son's homosexuality.
I am here to share my testimony. Please know that I am NOT here to debate the issue of homosexuality. I would never do that because I do not have all the answers and will probably never have them in this life. The Bible warns of false teachers, and I would never say anything that might possibly be considered false teaching. However, there are some things I feel led to share that I know beyond a doubt are true and I will share those with you tonight. ...
Seven years ago, we found out that Lance is gay. We were totally blindsided and devastated because never in a million years would we have guessed it.... [T]he first thing I did was fall to my knees and ask, "What would Jesus do?" I almost immediately knew the answer ... love my son. And that is what I have done. Never once did I ever think about turning my back on him. Never once was I ashamed or embarrassed. My feelings were more of sadness and just sheer disappointment in life.
... I do not know why, but even as a staunch Christian, I personally never believed that being gay was a choice. I never knew a lot of gay people, but the ones I did meet I felt compassion for because I could feel their pain of being rejected and my heart always went out to them. ... I continued to love my son, stand beside him, and defend him, but for several years I continued to pray relentlessly for a miracle.
Well, Lance is still gay. However, I did get a miracle. ... I learned to have unconditional love and compassion for my son and others in the gay community. I haven't marched in parades or spoken at conventions, but I do feel that God has led me to speak out concerning the church's role.
My son is a Christian and wants to be able to worship, but he does not feel that the church cares about him and has pretty much disowned him as a fellow believer. There is something terribly wrong with that, and I have to speak up on behalf of my son and others who find themselves in the same situation.
When I was a little girl, I went to a celebration with my grandparents on the courthouse lawn in Laurel. I was thirsty and ran to drink some water from one of the water fountains. My grandmother screamed at me to stop.
When I looked at the fountain, it had the word "Colored" on it, and she told me I had to drink out of another one. I was only 6 years old, but I knew something was just not right about that. Just as my heart told me something was wrong that day on the courthouse lawn, my heart is telling me that something is wrong with the way the church treats those who are gay.
I could tell you many stories that gay young people have told me about how so-called Christian people have treated them, but I will only share one. One of the young men told me that he was searching for God and visited a large church one Easter Sunday. He was enjoying the beautiful service and feeling so drawn to what he was experiencing.
Everyone was standing singing a hymn and when he sat down, there was a note in his chair. It said, "You know you are going to hell." He told me that he never went to church again. I don't blame him, but to my knowledge, he has not accepted Christ and is lost.
When I found out Lance was gay, I dove into the scriptures looking for answers. The scriptures that kept jumping out to me were Jesus's warnings about judgment. The person who wrote that note should heed those warnings.
Jesus says in Luke 6:37 "Do not judge, and you will not be judged. Do not condemn, and you will not be condemned. Forgive and you will be forgiven." Jesus is telling us that we cannot lead others to him if we are judging and condemning them. ...
Also see:Lance Bass on God, Being Gay and Loving His Sweet Mama
Support our reporting -- Follow the MFP.