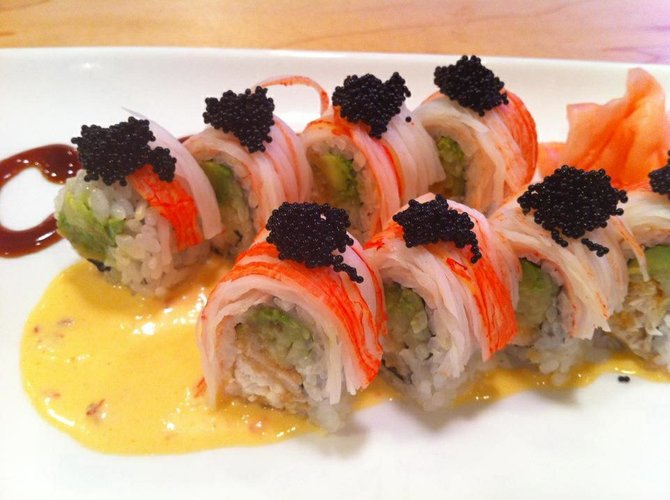 When I moved downtown in December 2007, the first core group of residents joked that living in Tombigbee Lofts and Plaza Building was akin to a dorm for 30-year-olds—a dysfunctional family of sorts. Over the years, the resident makeup diversified, adding empty nesters, graduate students and even people with kids. But the familial feeling remains. Like any family, we have secrets, but I'm willing to share a few.
Wasabi Sushi & Bar (100 E. Capitol St., Suite 105, 601-948-8808), a neighborhood favorite of King Edward and Standard Life residents, now offers a "secret" menu that you have to ask for. It's in Chinese and accompanied by photos of the dishes to help guests make a selection from the authentic dishes. Wasabi owner Lina Lynn started the menu because she wanted to give more adventuresome diners a chance to taste the food from the village where she grew up.
"We eat a lot of fish there," she says. "Since Wasabi has a lot of sushi fish, this lets us fix it different ways."
One favorite is the spicy boiled fish, sliced and cooked in hot oil broth with vegetables, which Lynn says is the top spicy dish in China. Lynn also grows a lot of fresh greens in her organic garden and puts them to use on this secret menu. Every time you come in, the vegetable offering is different depending on what she harvested that day. Mapo Tofu uses popping peppers—"numbing and spicy at the same time"—that Lynn prepares "just like your grandma cooks." The secret menu dishes are big enough to share, so next time you're in, ask for it and enjoy a downtown meal family-style.
Recognizable by their bright yellow shirts as they patrol on bike and Segway, the Downtown Jackson Ambassadors offer people directions, keep things clean and safe, and will escort you to your car. They're also on hand when you just don't know who else to call if you get a flat tire, run out of gas or even if there's a cat somehow stuck in your car engine (true story). Call them at 601-624-6684 any time for assistance, even if you are just visiting.
What would a family be without sweets for the kids? The "Walk Down Memory Lane" dessert at Parlor Market (115 W. Capitol St., 601-360-0090), served in a lunchbox, is a trip back to childhood memories. It varies with the season and the mood of the chef but includes an assortment of treats ranging from push-up pops to the restaurant's version of "Twinkies" and "Moon Pies." Ordering one to share among friends is a surefire way to make you think of elementary-school lunches as you make new memories.
See also:
Smoking in Jackson? Not in Public Places
More stories by this author
Support our reporting -- Follow the MFP.