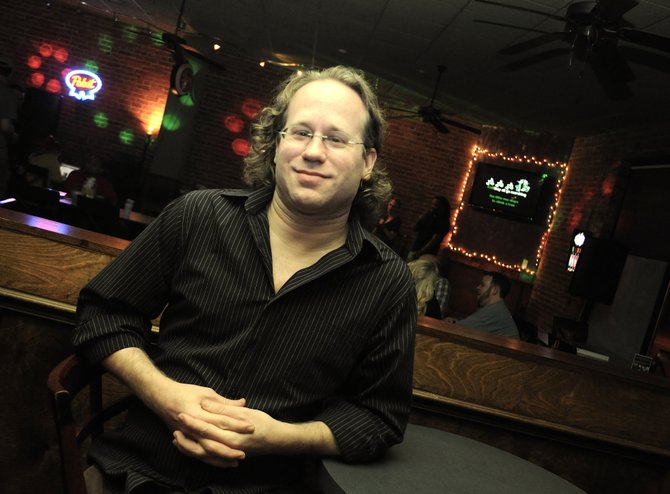 When it comes to karaoke, DJ Matt Collette knows best. Here's his advice on what to do and not to do to keep the DJ and audience happy.
DO be adventurous with your song choices.
DO have a good time.
DO show support for all performers.
DO learn microphone control. If you're going to scream or belt a certain part of the song, pull the mic away from your face a bit.
DON'T drop the mic.
DON'T scream into the mic.
DON'T hit the mic. They are expensive.
DON'T spin the mic by the wire. It can short out or become unattached.
DON'T tear up or write in the song books.
DON'T use the song books as drink coasters.
DON'T go on stage unless you are called up.
DON'T start talking into the mic while the karaoke DJ is making an announcement.
DON'T use the mic stand as a prop.
DON'T turn on a song and then leave without letting the karaoke DJ know.
If you itch to karaoke every night, here's where to go:
Monday
Fenian's Pub
Burgers & Blues
University Place Sports Bar & Grill
Tuesday
Martin's Lounge
McB's Restaurant
Wednesday
Ole Tavern
Last Call Sports Bar
Club Magoo's
Philip's on the Rez
Shucker's Oyster Bar
Thursday
Club Magoo's
Hot Shots
Metropolitan Bar Sports Grill
McB's Restaurant
Last Call Sports Bar
Friday and Saturday
Club Magoo's
Debo's Lounge
Hot Shots
For addresses, phone numbers and karaoke times, visit jfp.ms/dailykaraoke
See also:
Smoking in Jackson? Not in Public Places
Support our reporting -- Follow the MFP.