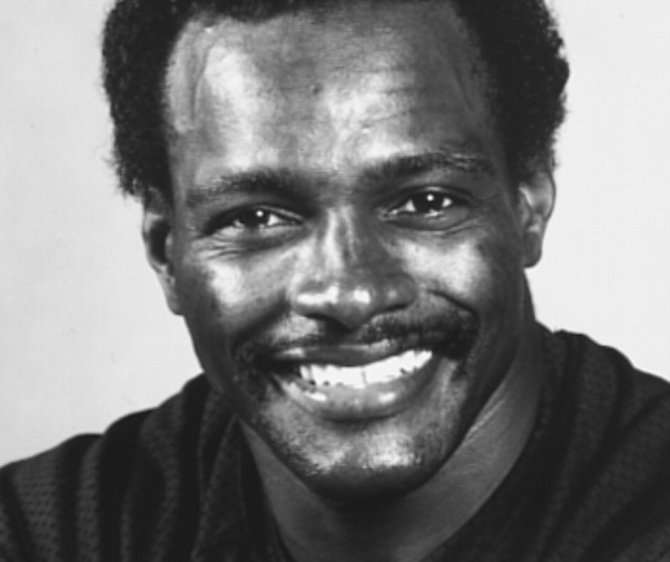 My assignment: Tell you what a prospective sports fan needs to know about Jackson.
My response: Gladly.
Football: Walter Payton first became famous here. He broke the NCAA record, scoring 65 touchdowns at Jackson State University (1971-74), but did you know he punted and place-kicked for the Tigers, too? He ran the 40-yard dash in 4.4 seconds. Have you ever wondered if he also could hand-stand a 40-yard dash? He could.
Payton had the body of a Greek god. He built those powerful legs running up and down the levee of the Pearl River and the concrete steps of Veterans Memorial Stadium. He would bring his Chicago Bears teammates to town and trick them into doing his workouts with him. Inevitably, they lost their breakfasts before collapsing. We could spend a whole piece talking about Sweetness, but there's much more to the Jackson sports scene.
Baseball: Since the old Jackson Senators played the Fairgrounds ballpark in the early- to mid-20th century, minor-league baseball has been a Jackson-area staple. We had the Jackson Mets and Generals at Smith-Wills Stadium, and we now have the Mississippi Braves in Pearl. Since the Braves' Class AA franchise moved to Trustmark Park in 2005, M-Braves have made what Jacksonian Eudora Welty would call "A Worn Path" to Atlanta. Former M-Braves such as Freddie Freeman, Andrelton Simmons, Jason Heyward, Mike Minor, Craig Kimbrel and Evan Gattis led the white-hot Atlanta Braves to one of the best records in baseball this season.
Basketball: In Jackson, high-school basketball is king. In fact, high-school basketball is part of this city's social fabric. The fire marshalls know all about it. They have to keep hoards of fans from blocking exits in the various high school gymnasiums. School loyalty runs deep, and rivalries are often bitter. Lanier probably has the largest following—the most heralded legacy—but Murrah, Provine, Jim Hill, Wingfield, Callaway and Forest Hill all have had their moments, and many of them. Jackson basketball has produced NBA pros such as Monta Ellis, Mo Williams and Othella Harrington. Cornell Warner, who played seven seasons in the NBA, was once a benchwarmer on a Lanier team that was 44-0 and won a national championship.
Tennis: Jackson spawned an NCAA champion in Devin Britton, a current pro, and the late Slew Hester, a Jacksonian, not only was a founder of River Hills but also spearheaded the building of the U.S. Tennis Center at Flushing Meadows, N.Y., where the U.S. Open will take place later this month.
Golf: The Jackson area is home to many golf courses, both public and private. Eddie Payton, Walter's older brother, built an HBCU powerhouse golf program at Jackson State. Across town, at the Country Club of Jackson, 15-year-old Jacksonian Wilson Furr might just be golf's next big deal. He just won every match he played in an international competition in China, and virtually every major college power in the nation has offered him a gold scholarship. He took an official NCAA visit to his hero Tiger Woods' school, Stanford, in July. Furr is now entering 9th grade.
Places: Mississippi Veterans Memorial Stadium once hosted Southeastern Conference doubleheaders. Now the stadium is home to Jackson State football and the MHSAA state championship high school games, usually in December. The stadium lives on borrowed time, and will likely end up part of the ever-expanding University of Mississippi Medical Center. First, however, the state must find a football home for Jackson State, Walter Payton's school.
If you yearn for the stadium's glory years, visit the Mississippi Sports Hall of Fame and Museum (1152 Cool Papa Bell Drive, 601-982-8264). Watch clips of Sammy Winder's 7-yard dive into the northwest corner of the end zone, Mother Nature block Artie Cosby's field goal, Archie Manning throwing another touchdown strike or even Walter Payton running up and down those stadium steps, glistening in the July heat but scarcely breathing hard at all.
Rick Cleveland is executive director of the Mississippi Sports Hall of Fame. Follow him on twitter @rick_cleveland.
See also:
Smoking in Jackson? Not in Public Places
Support our reporting -- Follow the MFP.