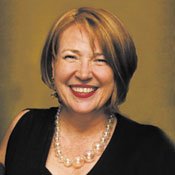 Last week, I had a young documentary crew called subSIPPI in my office asking me questions about whether Mississippi has changed.
This is nothing new: I've had a lot of documentary makers, along with other media, come through my door since the Jackson Free Press launched in 2002. 
 Usually, they have come here, or back here, from somewhere else--often Canada--and have fallen into two groups: those who want to show that Mississippi hasn't changed at all and occasionally one who wants to show that it's completely reformed.
I've even dealt with some documentary makers who leave their ethics at the state line: One tried to get me and my photographer to engage in subterfuge to get an old Klansman in Franklin County to yell at us so that he could "door-step" it on camera (and still won't speak to us because we refused and told others about it). Another crew pretended to be horrible racists to get a former Klansman in my hometown to open up to them.
In addition to not sharing the journalistic ethics I'm trained to uphold, many documentary makers, I've learned, are extremely competitive, trying to elbow other filmmakers away from sources at big trials or even getting major players to sign agreements that they won't talk to any other media, including local ones, as I saw one cut-throat filmmaker do during the Edgar Ray Killen trial in my hometown (which got her yelled at on the court square there by yours truly).
I've spent many, many hours over the years talking to filmmakers about the enigma that is Mississippi, figuring that if I can influence any of them not to over-simplify our state, we're all better off.
So, to put it mildly, I've become a bit more reluctant to give documentary makers my time. My naive romance with the idea of someone sticking a camera in my face and convincing me to open up my notes to just any filmmaker faded years ago.
But there have been good ones: I watched one native Jackson filmmaker, Myra Ottewell, face her own naivete about our state's race history. Her documentary, which started out with a much rosier mission, became a compelling portrait of her journey into her hometown and state's past. Myra, who now lives in Vancouver, admitted what many white people aren't willing to face: She hadn't known enough before about the real effects of our race history to be informed on it. She faced that void in her upbringing and turned it into a film, "Mississippi Remixed," that appears on MPB and, from messages I've gotten about it (I'm in it a little), has hit the mark with people in a similar place as Myra.
Good storytelling--which is what all good artists manage to do, regardless of media--takes us places we might not go without a great narrative to guide us. Stories make us confront truths that are, otherwise, easily left hidden in a musty box. They help us know our history so that we can be smarter and more proactive about our present and future. They allow us to look backward for context we need to move forward (which I call the answer to Mississippi's riddle: do both).
Another filmmaker who visited me, Paul Saltzman, has done a remarkable job of doing both. I met Saltzman through my former intern Thabi Moyo, who produced for him while he was in Mississippi from, yes, Canada. He had been a civil rights worker in the 1960s and had violent experiences in Mississippi. He was back to see how we'd changed and, as it has turned out, to complete his own personal journey.
When Saltzman came through here years ago, he was still in what I like to call the "hunting and gathering" stage. He was looking for a story. And, boy, did he find one.
His film, "Prom Night in Mississippi," was one result. He learned that a first-ever integrated prom was happening at Charleston High School, helped out by Morgan Freeman. He made an award-winning film about the prom, which he attended.
Recently, I looked at Twitter and someone mentioned that they had just seen "The Last White Knight," and I was in it. Huh? "Must be one of those releases I signed years ago," I thought to myself a bit nervously.
Turns out that Saltzman managed to meet up with and interview the son of Byron de la Beckwith, the bigot who murdered Medgar Evers. The son, also named Byron, had beaten Saltzman then, and is not exactly reformed now. Saltzman frames the film around their reunion to teach many lessons about our violent past. He is helped in the film by Harry Belafonte, Morgan Freeman and the late Jimmy Travis, who lived here in Jackson, among others.
In the film, Saltzman explores his subtitle, "Is Reconciliation Possible?" As good stories do, the film allows the viewer to make up his or her mind with powerful stories and dialogue between the characters; in this case, Saltzman and Beckwith.
What struck me is how Saltzman had the courage to get up close and personal with his former nemesis without subterfuge, even allowing the man known for white supremacy to interview him back about why he had come to Mississippi 43 years before (in response to the murders of Chaney, Goodman and Schwerner).
How different this was from an attempt to "doorstep" a former Klansman for a cheap shot. It's storytelling of a much higher level: an attempt to understand even those whose actions we loathe--if for no other reason than to keep it from happening again. And through these deep conversations, the men got to know each other on a human level, even as they disagreed on so much.
Near the end, Saltzman asks Beckwith if their conversation is an example of "reconciliation." Beckwith responds that respect and understanding came from it.
Saltzman replies that he likes Beckwith while disagreeing with him. (A feeling I completely understand from many of my interviews with controversial figures.) Saltzman tells Beckwith that he appreciates "that we can be real with each other."
The film ends with a combination of caution and hope. Harry Belafonte tells Saltzman that " I have hope" for Mississippi, but adds, "I don't feel safe here" ... and that he fears "that the devil has just paused for a moment and is coming back."
Meantime, Beckwith admits to Saltzman that he is of a dying breed, leaving the viewer feeling a bit relieved.
"I am the last ... of the Beckwith Klan era" and "my children ... do not feel the way I do," he says, rather cheerily.
This is exactly the kind of film, and storytelling, that I want to see more of about this state. And it's the moral of the remarks I made to the subSIPPI filmmakers recently in my office: Mississippi is a work-in-progress. We're better, but we have a long way to go. And we'll get there with a whole lot of uncomfortable conversation, and the willingness to both listen and to hear.
"The Last White Knight" screens this weekend at the Crossroad Film Festival, April 13 at 1:10 p.m. on Screen B at the Malco.
CORRECTION APPENDED: The original column said Clarksdale High School instead of Charleston High School. Donna Ladd apologizes for the error.
Support our reporting -- Follow the MFP.