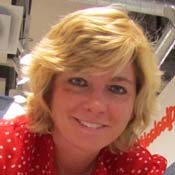 Twenty years ago, when Cristen Hemmins was a student at Millsaps College, two teenagers pulled out a gun and abducted her in the campus parking lot. The young men raped her and shot her twice as she fled to a gas station for safety.
Now 40, Oxford resident Hemmins is married with three children. The memory of the sexual assault wasn't the first thing she thought about when she decided to speak out against the "Personhood" ballot initiative that would redefine "person" or "persons" in the Mississippi Constitution to "include every human being from the moment of fertilization, cloning or the functional equivalent thereof." But when she thought about her experience, she felt the need to share her story publicly. Had she gotten pregnant from the rape, she would have wanted the option of having an abortion.
"I have an obvious reason to be so against it," she said of the initiative. "I am not saying that everyone should do what I do. I just don't want the government or Mississippi voters making that decision for me. This initiative is about so much more than abortion"
Hemmins said voters need to know that the measure would carry implications for every mention of a person in state law.
"We are talking about big government—a massive expansion of the welfare state and entitlements spinning out of control," she said. "... Can I claim a fetus as a dependent of taxes? Can I get welfare for my fetus if it's a person?"
Now that the Mississippi Supreme Court OK'd the initiative for the Nov. 8 ballot, advocates on both sides of the issue are gearing up for a battle to convince voters to vote for or against the initiative. The Supreme Court ruled in response to a lawsuit Hemmins and another Mississippi resident filed together with Jackson attorney Rob McDuff.
Within hours of the court's Sept. 8 ruling, Lt. Gov. Phil Bryant held a press conference with former Arkansas Gov. Mike Huckabee, who was in town for a "Yes on 26" campaign kick-off event that night.
The "Yes on 26" campaign in support of the amendment formed in June and has five full-time staff members and several volunteers. The campaign is funded through private donors and anti-abortion organizations throughout the country.
After the ruling, Mississippians for Healthy Families, a political action committee that formed on Aug. 23 in opposition to the initiative, made a Facebook page opposing the amendment. The PAC lists Jackson ACLU Executive Director Nsombi Lambright as its director, and Kay Scott, CEO of Atlanta-based Planned Parenthood Southeast, secretary. Bear Atwood, legal director for the Jackson ACLU said Mississippians for Healthy Families is meant to be a grassroots effort made up of several individuals and organizations instead of just one entity.
The PAC sent out a press release on the day of the ruling saying that it would be working to inform voters over the next few weeks.
"This initiative would drive up the cost of Medicaid, Medicare, health insurance and medical malpractice insurance, give legal protection to cloned embryos and end embryonic stem cell research," a Mississippians for Healthy Families release states. "While giving politicians the unprecedented intrusion into deeply personal medical and family decisions, this initiative would also change hundreds of laws and standards that have long been settled, including inheritance laws, end-of-life decisions, and standards of care for medical services." Other Mississippi residents appear to have started another Facebook page against the measure: "No to Amendment 26."
Greg Sanders, deputy director of "Yes on 26," said his organization has support from Personhood USA, Georgia Right to Life, Prolife Mississippi and Personhood Mississippi as well as churches and the American Family Association. The campaign's website lists Bryant at the co-chairman. Sanders said that some of those organizations are funding his campaign, but could not say which ones. The campaign's website has resources for churches and for supporters that include push cards, T-shirts, stickers and yard signs.
"This is very much grassroots," Sanders said. "We are using media with radio, Facebook and Twitter. We will also have billboards and at some point (will) have television ads."
Sanders said his campaign is focusing on simply defining the word "person" in the Constitution as beginning at fertilization. He said it would not prevent people from using condoms and "certain" birth-control pills. Morning-after pills would be illegal under the provision, he said.
"If we have some sincere questions, we will address that," he said. "We are not afraid in any way to look at unintended consequences."
Sanders would not say if supporters ultimately want the initiative to go to the U.S. Supreme Court to have a shot at overturning Roe vs. Wade, however the Personhood Mississippi website leaves no doubt, stating that if the amendment passes, "a legal challenge will be set up to the unconstitutional court ruling 'Roe-v-Wade.'"
Previous Comments
ID

164941

Comment

Thank you, Ms. Hemmins, for speaking out against Amendment 26. This Amendment to our state constitution will be a nightmare of lawsuits attempting to limit women's reproductive rights and scientific research. The ultimate goal is obvious - get to the SCOTUS and challenge Roe v. Wade while it has a sympathetic majority. I have a 20 year-old daughter living here. If this Initiative passes, I will advise her to leave the state. I don't want her living in a place so hostile to women. If this Amendment is challenged, goes all the way to the SCOTUS and overturns Roe v. Wade, I don't know what I can advise her to do short of leaving the country.

Author

mims

Date

2011-09-14T20:35:15-06:00
ID

165011

Comment

Read up on the Deceptions that yeson26 perpetuate and reasons to oppose 26 - then see if you want to vote for someone who not only supports such a disaster for our state, but who also is acting chairman of the organization promoting it - Phil Bryant!

Author

BobbyKearan

Date

2011-09-21T12:47:56-06:00
ID

165234

Comment

ALSO, I BELIEVE IN POPULATION CONTROL. No, seriously, I do. Reduction in crime is a result of Roe v. Wade. Look it up.

Author

jbreland

Date

2011-10-21T09:35:00-06:00
More stories by this author
Support our reporting -- Follow the MFP.