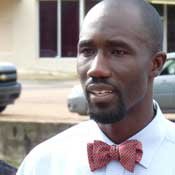 Read the proposed JATRAN changes (PDF)
Before Jackson City Council members vote on proposed changes and cuts to JATRAN, the city's planning committee is expected to make final revisions during its meeting this afternoon.
The city council is scheduled to vote on several cutbacks to JATRAN services tonight during its 6 p.m. meeting. The changes come after Jackson Mayor Harvey Johnson Jr. informed council members last month that the city will have to shell out $1.5 million in back pay and wages for JATRAN employees. The expenses are required in the city's collective-bargaining agreement with local union bus drivers.
The city held three public hearings before Christmas to gather input on the proposed changes, which include cutting and consolidating routes, eliminating Saturday bus services and laying off 21 bus drivers. The planning committee revised their proposal Dec. 20 before the third and final public hearing. But Ward 6 Councilman and Planning Committee Chairman Tony Yarber said he is still not satisfied with the changes, and expects the committee to make additional revisions during its 4 p.m. meeting.
"What I do anticipate is that there will be several suggested amendments," he said "... I am not real favorable of the proposal as it stands. We will have to see what happens today and go from there."
The current proposal includes: consolidating route 1 to include a longer portion of State Street, extending to Target and proceeding to Northside Drive instead of Briarwood Drive; combining routes 3 and 6 along Hanging Moss and Beasley roads; Ending route 4's midday service to Lakeland Drive, and extending it to the Jackson Medical Mall; combining routes 13 and 8 for the Presidential Hills area; and various changes to pick-up and drop-off times for all routes.
If the council votes against the proposed changes, city spokesman Chris Mims said the $1.5 million would have to come from another source. While it is still too soon to tell, he predicted those cuts could come from the Jackson Police Department or other various city departments' budgets. He said the committee's proposal adjustments on Dec. 20 mainly reflected routes.
"As far as laying off employees and (ending) Saturday service, those initial adjustments (are) still in the Dec. 20 proposal," Mims said, adding that JATRAN staff will present additional suggestions to the planning committee this afternoon.
City Attorney Pieter Teeuwissen said the city will not be required to hold another public hearing if the planning committee approves additional revisions to the proposed changes today because the public has already been informed about the nature of the cuts.
Ward 2 Councilman Chokwe Lumumba has soundly opposed any cuts to JATRAN services. This morning, Ward 1 Councilman Jeff Weill and Yarber said they were undecided about their vote.
More stories by this author
Support our reporting -- Follow the MFP.