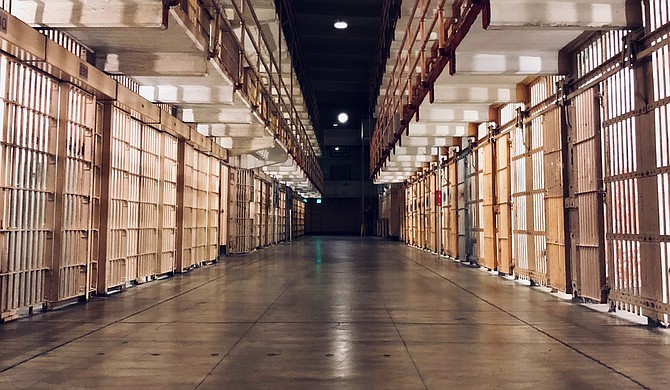 OXFORD—Father Walter J. Ciszek's only crime was to minister to laborers in a remote Ural Mountains village, but it was 1941, and the American-born priest soon found himself swept into the Soviet Gulag, where he would spend the next two decades.
"I could not overcome the shock occasioned by the total loss of freedom and the sense of complete control held by someone else over my every action, my every liberty, my every need," Ciszek would later write. "People could disappear into those prisons and never be heard of again."
The world's largest gulag today is in the United States, where a quarter of the world's prison population is behind bars, and Mississippi is at the heart of that gulag with the nation's fifth-highest incarceration rate.
Although the state has reduced its prison population in recent years, new arrivals from as far away as India and Nepal may reverse that trend, and what's more, many of these new arrivals have committed no crime.
The epicenter of this new trend appears to be the for-profit, CoreCivic-owned Tallahatchie Correctional Facility in the Delta town of Tutwiler. The U.S. Marshals Service this summer contracted to send 1,350 federal inmates to the 2,672-bed prison, and sources say hundreds of asylum seekers are also being housed there.
Like Ciszek, asylum seekers have committed no crime. They came to the United States believing the words on the pedestal of the Statue of Liberty, and seeking refuge from either gut-wrenching poverty or the violence and corruption of drug cartels and dictatorships in their homeland.
"These are people who spent their last dime to get here, probably being picked up God knows where," says Lisa Graybill of the Southern Poverty Law Center in Montgomery, Ala. "Asylum seekers don't know what rights they have."
I contacted the prison, CoreCivic, and the U.S. Immigration and Customs Enforcement, and none of them is willing to break down the numbers or provide specifics on what is going on inside the prison walls. Many of the detainees or inmates may be undocumented migrants. At least some have come from prisons in other states like South Carolina.
President Trump's "zero tolerance" policy on undocumented migrants has been a boon to the private prison industry—in this writer's mind an abomination that turns the judicial system into a profit-seeking enterprise.
The month that the U.S. Marshals Service announced its plans for the Tutwiler facility, CoreCivic's stock rose 3.5 percent. One of the nation's largest private prison companies, CoreCivic, like the industry as a whole, benefits not only from government largesse, but also from the financial backing of major banks like JPMorgan Chase, Bank of America and Wells Fargo.
CoreCivic, by the way, was a financial contributor to Trump's inauguration.
Asylum seekers are supposed to be given a court hearing and vetted in a process that shouldn't take longer than a month. However, CoreCivic and ICE won't confirm or deny their presence, much less their length of stay, their access to family and legal counsel, and the scheduling of hearings.
If the past is prelude to the future, the situation must be scary for anyone behind the walls of the Tallahatchie Correctional Facility.
"The Tutwiler facility has a sordid record," says Bill Chandler, executive director of the Mississippi Immigrants Rights Alliance. Indeed, it was the scene of a violent riot in 2004 in which inmates set fire to a portable toilet, clothing and mattresses. Another CoreCivic facility, the Adams County Correctional Center, was the scene of an inmate riot in 2012, with inmates taking guards hostage. One correctional officer died in the incident.
So, you tired, poor, "huddled masses yearning to breathe free" and who've just arrived at Tutwiler, welcome to Mississippi!
Joe Atkins is a veteran journalist, columnist, and journalism professor at the University of Mississippi.
More stories by this author
Support our reporting -- Become a JFP VIP.
The news business has changed dramatically in the past two years, and we need your help more than ever to keep bringing you important stories about Jackson and the Metro. Become a JFP VIP with an annual membership or you can Sign up as a monthly supporter. Thanks for anything you can do to empower our journalism!