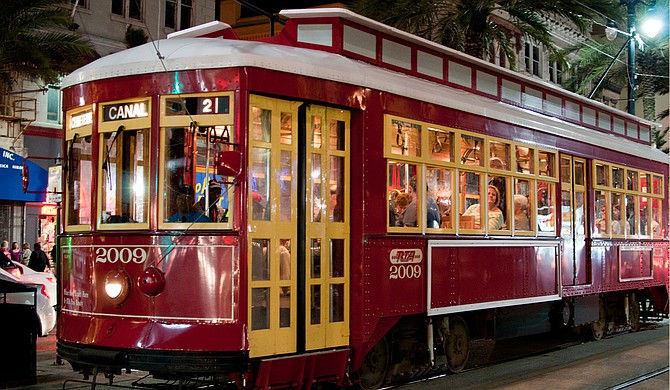 NEW ORLEANS—I made my first pilgrimage here back in the late 1960s, with my buddies crammed in a jalopy all the way from North Carolina. We stayed at the decrepit Hotel Paris, drank cheap beer on Canal, then wandered down Bourbon, where old-school jazz masters like Papa French and Sweet Emma still performed.
My wife, Suzanne, and I rode in style this time on the City of New Orleans that Arlo Guthrie sang about, enjoying the club car as we passed through the Mississippi Delta with its endless fields, primeval swamps and bayous, and tiny, sunburnt towns. In the city, we stayed with our daughter Jessica in the Irish Channel and took a short Uber ride to Galatoire's for a meal I couldn't have afforded in the 1960s.
Papa French and Sweet Emma are gone, but Steamboat Willie is there on Bourbon, playing "Do You Know What It Means to Miss New Orleans?" at the Cafe Beignet. Steamboat knows what it means. Hurricane Katrina forced him to leave, but the former preacher and Bible salesman came back.
"I'm doing what I'm supposed to be doing," he told me once during an earlier visit. "I am in the right place."
A different kind of musician, Bob Dylan, says New Orleans is a city where the ghosts of the dead and the laughter of the living are never far apart.
"The ghosts race towards the light, you can almost hear the heavy breathing," he writes in his autobiographical "Chronicles." "Around any corner there's a promise of something daring ... something obscenely joyful behind every door—either that or somebody crying with their heads in their hands."
The great New Orleans photographer Clarence John Laughlin captures this dichotomy in his haunting depictions of tombstones and Greek statues, Corinthian columns, strange figures peeking out of rooftop gables, young women staring off into the distance as if searching for something lost, forgotten or never found. From its founding, New Orleans has offered a "special kind of fantasy," Laughlin once wrote, whether it's "the unparalleled development of funereal art in the old burial grounds" or "the wild fantasy of the Mardi Gras."
One evening we sat in a courtyard with some of Jessica's neighbors, surrounded by banana plants, giant elephant ears and cats everywhere. We met an author of children's books in training to become a voodoo priestess, a writer for the National Enquirer, a former missionary who now operates a women's clothing store on Magazine Street, a restorer of 100-year-old shotgun houses and a civil engineer with deep roots in New Orleans who has come back home after years of being away.
They talked of their city with joy and pride, of its resilience after the devastation of Katrina in 2005. Dylan wrote "Chronicles" just before Katrina, but he saw and felt the same. "There are a lot of places I like, but I like New Orleans better," he wrote. "Everything in New Orleans is a good idea."
Joe Atkins is a veteran journalist, columnist, and professor of journalism at the University of Mississippi. His blog is laborsouth.blogspot.com, and his email is [email protected].
More stories by this author
Support our reporting -- Follow the MFP.