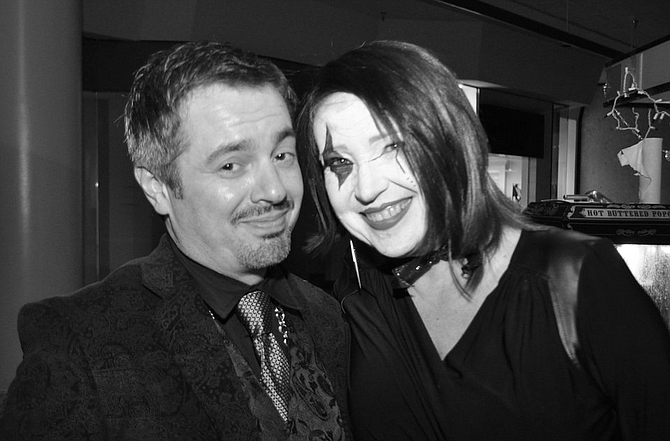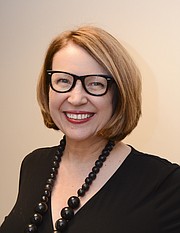 JACKSON, Miss. — Life can come at you fast. Over the last several weeks, I have had a scary health diagnosis that made me feel weaker than I'm used to, even as I gained strength from remarkable women and men witnessing publicly about abuse, led by a very human Dr. Christine Blasey Ford, between my doctor's appointments. It's been an intense month or so of thinking about what it means to be a woman, what we hold inside, and how we gather our inner strength and our outer support team to face daunting challenges.
Now, I'm a bit scared on the eve of surgery tomorrow after my diagnosis of breast cancer—which my great team of doctors at Baptist believe we found early—but I also feel like a warrior ready to turn the strength I've honed over my lifetime to my own health and spirit and that of my loved ones, especially my hero Todd Stauffer.
It doesn't hurt anything that I have the most rocking group of women (and a remarkable brother) as part of what I'm now calling Team Donna—family and friends who are helping me navigate my new complicated world of research, decisions, emotions and strength. They send book links and numerous cat (and, oddly, sloth) gifs and video, offer to edit for me (yes, Amy), help publish my work, make me laugh and cry a bit, go on appointments with me, design me "Donna's Warrior Health Regime" and send a cool ID bracelet that says, "I'm a fucking warrior." (That was from one of multiple badass nieces.)
For someone who is always on deadline in one way or another, this necessary gathering of those I love around me, physically or otherwise, is a very definite "cancer perk" (a phrase a member of Team Donna shared from a survivor friend of hers).
I had first planned not to tell anyone outside the inner circle and my staff; I've learned that reticence is a common response at least until you get used to your diagnosis. You need to control it however you can. And you really don't want to talk about it every second. But at this point, I've decided I'm ready to go public, so to speak, in no small part because so many of you have become part of my larger and wonderful world since we started the Jackson Free Press 16 years ago (and let's face it, it would get out in this town). You have supported us through thick and thin; you help us with research and story tips; many of you (especially more conservative readers) tell me you like the paper and our brand of journalism even if "I don't agree with everything in it." Ha, I don't either.
Most importantly, I'm writing this because of the people I care about most in Jackson, and the people who have done the most for us and this newspaper and our mission over the years. Let's start with Todd.
It's easy to forget that he isn't from Mississippi, considering everything he's put into this newspaper and done for Jackson and our mission to be a voice for progress and excellence in a state from where too many smart people flee. (I was in exile for 18 years, as most of you know.) Let's just put it this way: If it weren't for Todd, the Jackson Free Press wouldn't exist. He's the one who enabled it to launch and has kept it going, by hook or crook and a great deal of stress, during tough times for newspapers and people getting mad at us for doing real journalism. It's hard for me to imagine a non-native who has invested more sweat and tears into our state than Todd Stauffer.
As my long-time life partner, he's handling a lot through my illness, as he did when I shattered my upper arm several years back and then later when I had to prop up in a Baptist hospital bed, with an infection, to direct and edit election coverage back during the Initiative 42 vote. Todd manages to keep it together no matter what—while doing all sorts of work on the side for racial healing, supporting us strong women, equitable business incubation and smart economic development—and I know that this illness could be the most challenging hurdle we've faced together. We are a small business, and it is up to him and our long-time associate publisher Kimberly Griffin to keep those wheels turning and our people paid. I ask that you be kind and supportive to Todd (and Kimberly) through this process of him being pulled in so many directions. They are a great team, but words of support and understanding never hurt. He can seem like Iron Man, but even superheroes get tired and frazzled, even if they won't admit it.
Also, our staff. Three women already essentially run the Jackson Free Press—Kimberly, managing editor Amber Helsel and art director Kristin Brenemen—and they have stepped into those roles fully in recent years, allowing me to travel to do the long-form writing that is more important to me than ever and to begin writing a book about Mississippi, its people and overcoming historic challenges.
The JFP's amazing newsroom buzzes along whether I'm there or not. Other long-time staffers—recently promoted associate editor Micah Smith, web editor Dustin Cardon and designer Zilpha Young—have expanded their roles, and of course Ko Bragg and now Ashton Pittman make up a small-but-topnotch reporting team. They are all already used to me being off-site for extended periods, but please help them however you can during my recovery. Or just thank them when you see them for the magic they all create together and their dedication to community.
As for me: I don't want to talk a lot about the cancer, and I'm terrible with medical terms anyway. All you need to know is that they found it during a routine exam, and they believe it's early-stage. I have surgery tomorrow, and will be in the hospital at Baptist until Friday anyway, then back home for recovery.
My basic ground rule for all of you is this—cancer is not defining me (or Todd). Talk to me about the mid-terms, my last story, curing racism, Mississippi's progress, sloths if that's your thing or what meteor shower is coming up. (I really like meteor showers.) I'm not looking for random advice or certainly not horror stories. This experience is the ultimate Zen practice for me, and I'm working to stay very present and positive. And it's gone pretty well so far.
Know that I'm so, so grateful to supporters, readers, my "new women's network" as I call them (you know who you are, locally and up in Yankee country). I plan to write as I recover because that is my heart and soul and way to heal. You may not see me around as much in upcoming weeks, and maybe months, but my spirit is where it's always been—looking forward toward a city, state and nation where all people are strong, loving, equitable, informed and motivated toward excellence with ample opportunities to get there.
As I'm sitting on my porch in my favorite writing spot, kitties Willie and Deuce on cushions at my feet, I know it's a very tough time in the nation and the world, as the last few weeks have shown painfully. But I have hope because our democracy and its promise is always worth working hard and fighting to ensure, and so many are finding the courage to step into that challenge, including right here in Mississippi. On that note, please read and share my latest Guardian article about Mississippians defying stereotypes on race.)
Here's to all of you and your warrior spirits. We will prevail together.
Follow me on Twitter at @donnerkay, keep at eye on my blog (donnaladd.com), my Guardian archive and find me on Facebook. It's not hard.
Support our reporting -- Follow the MFP.