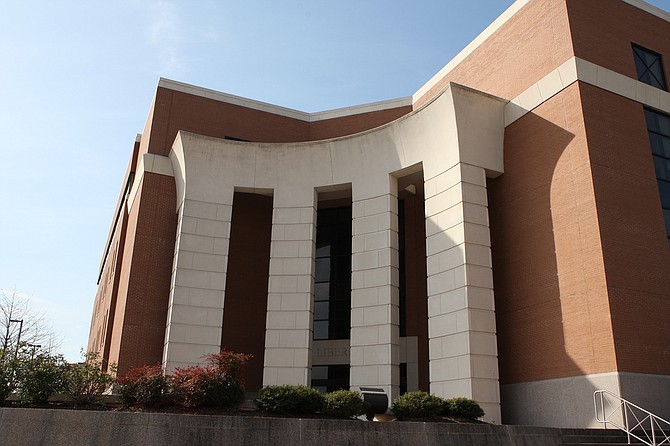 The University of Southern Mississippi's College of Nursing Clinical Simulation Lab recently purchased three new patient simulators using a donation from USM benefactors Chuck and Rita Scianna. The patient simulators are manikins from a company called SynDaver Labs and are known as "The Next Generation Harvey."
Nursing undergraduate and graduate programs use Harvey manikins, which have synthetic tissues that mimic the mechanical, thermal and physicochemical properties of human tissue, to teach students about cardiac diseases by having them listen and feel how such diseases affects a patient's heart and lung sounds, and cardiac pulses.
USM purchased two additional patient simulators with the donation, which will arrive on campus later this summer. For more information about the College of Nursing, visit https://www.usm.edu/nursing. For more information about the College of Nursing's new SynDaver, visit https://www.usmfoundation.com/CoNSynDaver.
USM HOYO Program Hosting Homebuyer Education Workshop
In honor of National Homeownership Month in June, Mississippi Home of Your Own, a program from University of Southern Mississippi's Institute for Disability Studies that helps people with or without disabilities own and maintain their own homes, will sponsor a free, one-day homebuyer-education workshop on Saturday, June 9. The workshop will be from 8 a.m. to 4 p.m. at the Jackson Revival Center in the Dr. Raymond O. Biard Multipurpose Center (4655 Terry Road) in Jackson, and is open to residents of Hinds and surrounding counties who are interested in buying a home.
HOYO has helped more than 700 families in 66 Mississippi counties become homeowners since 1997. Applicants of the HOYO program must attend a homebuyer education class to be considered for financial assistance in purchasing a home. The program offers forgivable deferred loans based upon need to eligible borrowers with disabilities in Mississippi. Information about the grants will be available at the June 9 workshop. The Mississippi Council on Developmental Disabilities and BancorpSouth are co-sponsors for the workshop.
For more information or to pre-register for the homebuyer-education seminar, call Heather Steele at the Institute for Disability Studies at 1-888-671-0051.
MSU Joins Online College Application Platform
Starting Sep. 1, Mississippi State University will allow undergraduate students applying at the university to do so using online college application platform The Common Application.
The Common App provides incoming students with a single online application for any member college or university, and offers 24-hour support for services such as financial aid. The application also features scholarship tools, digital portfolios, virtual mentors, a virtual counselor, an online resource library for counselors and advisors, and Spanish translation services. The platform also introduced a new service this year called The Common App for transfer, which is a separate application for transfer and adult students.
For more information, visit commonapp.org.
Support our reporting -- Follow the MFP.