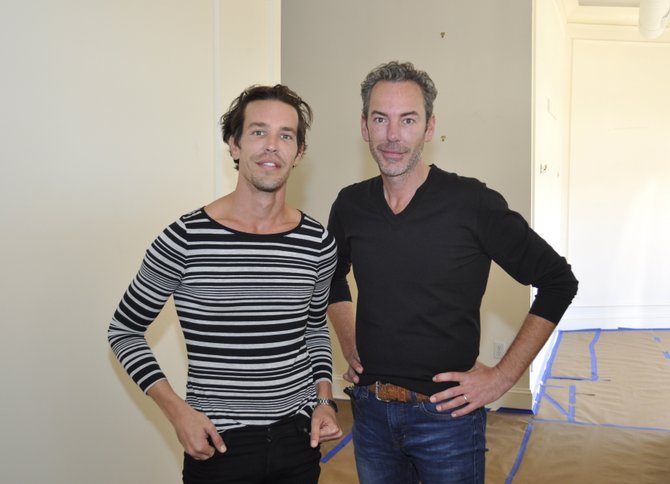 Fondren Barber Shop Coming Soon
Next month, partners Justin McPherson and Eddie Outlaw—a frequent contributor to the Jackson Free Press—will open a new business, The Fondren Barber Shop, next to their William Wallace Salon (2939 Old Canton Road).
The Fondren Barber Shop will be located in the space Au Courant Floral once occupied. It will feature six to eight stations with reclining barber chairs inside an 800-square-foot space. The shop will offer full-service cuts starting at $20.
For information, contact William Wallace Salon at 601-982-8300 or visit the salon's Facebook page.
Crossgates Burn Center Relocates
The burn center at Crossgates River Oaks Hospital (350 Crossgates Blvd., Brandon), which underwent a large-scale expansion two years ago, is relocating to Central Mississippi Medical Center in Jackson.

The Mississippi Department of Health approved the move and issued a certificate of need to Health Management Associates, Crossgates' parent company. The relocation will cost $1.4 million.
The timetable for the move is not currently available.
Magnolia Environmental Solutions Purchases Advantage Destruction Services
Jackson-based electronic waste recycler Magnolia Environmental Solutions LLC, a subsidiary of Magnolia Data Solutions LLC, recently purchased Advantage Destruction Services for an undisclosed amount.
Magnolia's management issued a release stating that the acquisition strengthens the company in its e-waste recycling and on-site shredding services.
"Together, our companies will have enhanced resources to compete aggressively in the southeastern United States market, while also allowing us to better serve our clients with increased support staff, fleet lines and processing equipment," Christopher Lumaghini, president of Magnolia Data, said.
The release also stated that Magnolia is the only R2 certified electronics recycler in Mississippi.
Advantage Destruction, which does business as Advantage E-Cycling, is based in Pearl.
Tatum and Breazeale Honored as USM College of Business Alumni of the Year
The University of Southern Mississippi's College of Business honored retired businessman William Tatum Jr. and Polk's Meat Products CEO Julie Polk Breazeale as 2013 Alumni of the Year during a luncheon Friday, Oct. 4, at the Thad Cochran Center.
Tatum, a Hattiesburg native who graduated from USM in 1959, received the Boardman Distinguished Alumnus of the Year Award. He is an original member of the College of Business Advisory Council.
Breazeale, a Prentiss native who received an undergraduate degree from the university in 2000 and a master's degree in business administration in 2007, received the Outstanding Young Alumnus of the Year Award.
"Knowing the accomplishments of those awarded previously for Young Alumnus, I knew it was something quite special to be recognized," Breazeale said in a statement. "It will be even more memorable since my dad, John Polk, recently received the Alumnus of the Year award. We are the first father-daughter duo."
"The College of Business is the heartbeat of a campus," Tatum said in a statement. "No matter what your major is and the college you attend, you must utilize some, or most, of the College of Business graduates in areas such as sales, marketing, CPAs, economics and the like."
Next year, the College of Business will move into a new 93,000-square-foot building next to the Trent Lott National Center for Excellence in Economic Development and Entrepreneurship. The building is named Scianna Hall in honor of Southern Miss alumnus Charles "Chuck" Scianna, who committed $6 million toward the project, which is estimated to cost $30 million.
To learn more about the Southern Miss College of Business, call 601-266-4659 or visit the college's website.
Support our reporting -- Follow the MFP.