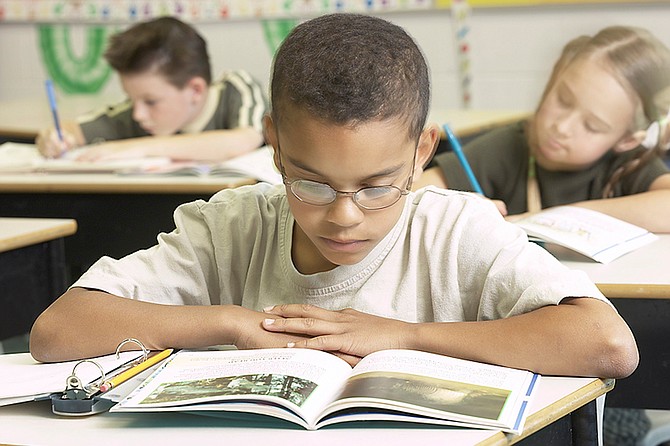 JACKSON — Third graders around the state improved their scores on the reading assessments required for promotion to the fourth grade this year. Statewide, 93.2 percent of third graders passed the test, an increase from the 92 percent that passed last year.
The Literacy-Based Promotion Act, enacted in the 2014-2015 school year, requires students to pass a reading exam before they can advance to fourth grade. Students must score at Level 2, 3, 4 or 5 on the exam to advance. This is changing next school year, however, after a change in state law.
Starting in 2018-2019 school year, students must reach a Level 3, 4 or 5 to pass the third-grade reading test.
Kymyona Burk, the state's literacy director at the Mississippi Department of Education, said that the state's pass rate would have been 73.8 percent if the new cut scores were in place this year. She said this is still an increase over the previous year.
"We had been just very proactive about making sure that all our stakeholders were aware that this is coming," Burk told the Jackson Free Press in regards to the score shift.
There are 82 literacy coaches in 78 of the 144 districts in the state, Burk said. Those coaches work in 180 schools around the state. MDE also holds statewide literacy trainings for teachers and parent nights to give families the resources they need to help students improve their reading skills at home.
More than 60 school districts had 95 percent or more of their third graders pass the third grade reading gate this year, but students who did not pass the first time have two more opportunities to re-take the test. There is a re-test over the summer.
More than 1,900 third graders in Jackson Public Schools passed the test, or about 89 percent of third graders in the district. The other 250 third graders will have opportunities to re-take the test during the summer. State law also allows districts to issue good cause exemptions in certain instances for students to move up to fourth grade.
To see how your school district or school scored on the third-grade test, read the scores online.
Email reporter Arielle Dreher at [email protected].
More stories by this author
Support our reporting -- Follow the MFP.