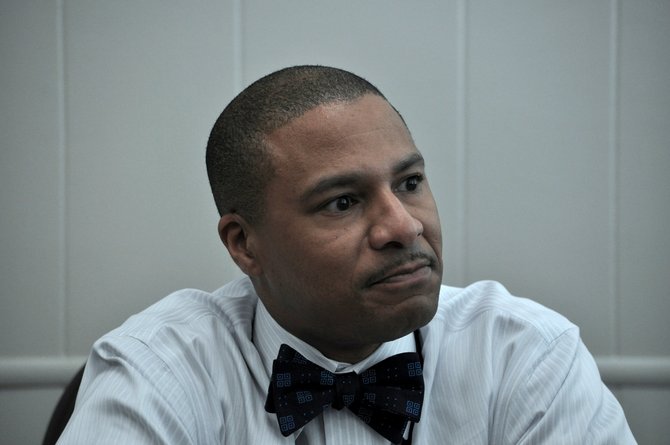 Jackson Public Schools could retain up to twice as many third graders as the rest of the state.
Results from the so-called third-grade gate test, which requires students to demonstrate reading proficiency before moving on to the fourth grade, show that 28 percent of JPS' third graders may have to be held back. Statewide, some 15 percent of third-grade students might be retained based on the pass-fail score a Mississippi Department of Education panel recently adopted.
Dr. Cedrick Gray, the superintendent of JPS, told the Jackson Free Press last month that the district was prepared to retain as many as 40 percent of third-grade students.
Opponents of the testing call it an unfunded mandate that will cost state taxpayers millions of dollars.
Mike Sayer of labor-rights organization Southern Echo said the 5,612 students who could be retained as a result of the testing will need 141 literacy instructors at a cost of approximately $8.46 million.
In 2013, the Legislature passed the Literacy-Based Promotion Act, which calls for teachers to evaluate students' reading level from kindergarten through the third grade. Students who show the need for help once in the third grade would receive intensive reading instruction and their families would receive instruction on how they might help at home, backers of the law, including Gov. Phil Bryant, argued.
Sayer urged for Gov. Bryant to call a special session to fund the Literacy Act mandate for highly qualified literacy teachers. When proposed, the testing legislation called for literacy interventionists to work with students for a minimum of 90 minutes during regular school hours.
"The financial resources to fund this mandate idle in the state's Rainy Day Fund," Sayer said in a press release. "Further, the renewable funding resources would be there every year if the Legislature had not granted corporations up to $30 million per year in tax breaks in the past several years. It is hypocritical on the part of the governor, the lieutenant governor and the (House) speaker, and other legislative leaders, to proclaim the absolute importance of literacy to the success of our children, denounce social promotion and the necessity of retention, and then bar access to existing state resources to effectively fund what it takes to get the job done."
Students who fail get two more chances, one later this month and one during the summer. They must reach a basic level of reading skill, not national standards of proficiency.
This story reflects the following corrections: Using data from Southern Echo, we reported that 5,800 students had failed the assessment statewide, that the state needs 141 literacy coaches that will cost $8.7 million. Southern Echo has since adjusted its figures, which are reflected above.
More like this story