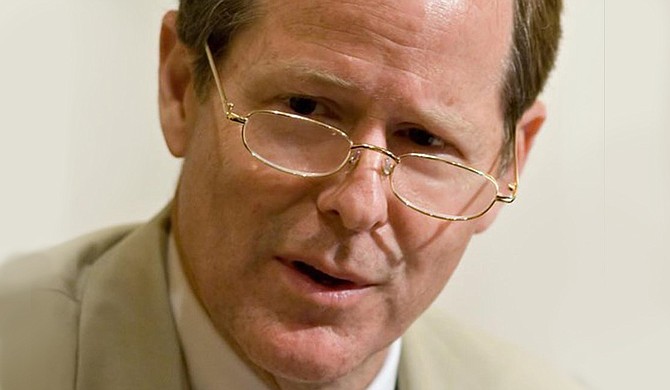 JACKSON — On the last day of 2017, Hinds County Circuit Court Judge Jeff Weill Sr. announced that he will not seek re-election to a third term in 2018. Weill was elected twice to the Jackson City Council and twice to the circuit bench. He will continue to serve in his judgeship through the end of his term that ends Dec. 31, 2018.
A statement from Weill's office says that he is "grateful and humbled by the outpouring of community support he has received" during more than a decade of public service.
"While the decision not to seek re-election was a difficult one," the statement by law clerk Kate Steiner says, "he remains committed to the local justice system as he considers further opportunities to serve."
The Jackson Free Press has reported on Weill's contentious relationship with Hinds County District Attorney Robert Shuler Smith. Weill testified about Smith's character in his 2016 trial, saying he felt "intimidated" by Smith during two different occasions.
In a June 2016 letter to the Mississippi Bar, Weill described those incidents. During a capital-murder case on May 11, 2016, Weill said, he ordered a bailiff to seize the cell phone of an unnamed assistant for Smith after it went off during court proceedings. Weill said that later in the day, Smith banged on his chamber doors, bringing in a television crew to record his demands that Weill return the phone. Weill said he received "threatening" text messages from Smith later that night as well.
In September 2017, Weill presided over the conviction and sentencing of Donald "Darnell" Turner, a long-time friend of Smith's whom Attorney General Jim Hood prosecuted for three felony counts for beating, dragging, strangling and shooting at a girlfriend before dangling her off a bridge in the Washington Addition. In his sentencing of Turner, Weill pointed out that Smith had not initially recused himself from prosecuting the suspect's case and had not presented all the evidence to the grand jury the first time around—evidence the State of Mississippi later presented.
"I'll note that now-District Attorney Robert Smith represented you in the past, and his office, despite that prior relationship, and without any effort to recuse himself from his office, presented your case to the grand jury and (it resulted in a) 'no-bill,' essentially dismissing the charges until the AG's office discovered that relationship, and Mr. Smith agreed that his office should be removed from the case," Weill told Turner at the sentencing. Smith was not present.
In March 2015, Weill held two county public defenders in contempt when he appointed new attorneys to take over their cases, and the defenders refused to stand down. This caused Democratic U.S. Rep. Bennie Thompson to ask the U.S. Justice Department to investigate Hinds County Circuit Court Judge Jeff Weill for holding public defenders in contempt of court.
The Hinds County Board of Supervisors, which is responsible for paying for the private attorneys, appealed to the state's high court to stop Weill from substituting public defenders with attorneys, which brings additional costs to the board. In October 2016, the Mississippi Supreme Court ruled that Weill could continue hiring private attorneys instead of public defenders in criminal cases before him.
On Thursday, Jan. 4 at 9 a.m., Weill will sentence defendant Javondus Beasley, convicted by a jury on Dec. 14 of a triple homicide.
Email city reporter Ko Bragg at [email protected].