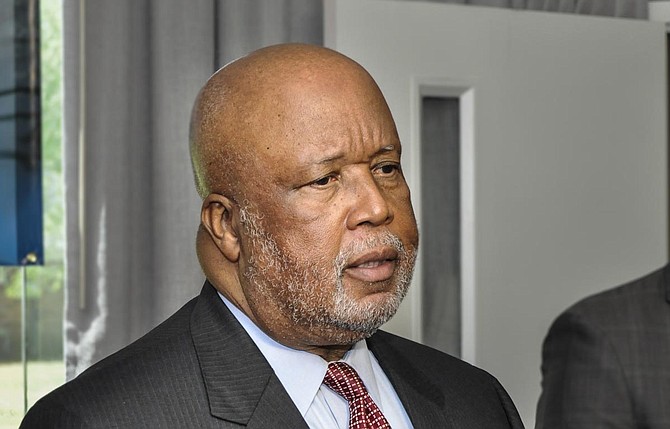 A controversy brewing in the Hinds County courthouse has the potential to draw the attention of the United States Justice Department, which recently issued a scathing investigative report on the operation of municipal courts in Ferguson, Mo.
On Wednesday, Democratic U.S. Rep. Bennie Thompson asked the Justice Department to investigate Hinds County Circuit Court Judge Jeff Weill for holding public defenders in contempt of court. The tension between Weill, a former Republican member of the Jackson City Council, and the Hinds County Public Defender's office stems from a dispute that began in February, when the judge made several accusations against Assistant Public Defender Alison Kelly and transferred her cases to private attorneys. Kelly and the HCPD's office are fighting the move through the courts.
"The public defender service was created to give indigent defendants a fighting chance against their accusers. Indigent defendants have a constitutional right to counsel by competent attorneys," Thompson wrote in a letter to U.S. Attorney General Eric Holder, requesting an investigation of Weill.
Weill did not immediately respond to a phone message and a follow-up email to his court administrator seeking comment this morning.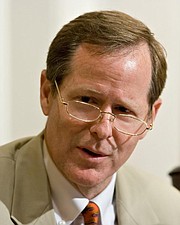 Defense attorneys have long decried Weill's courtroom management style as improperly heavy-handed. On Monday, Weill held two county public defenders in contempt when he appointed new attorneys to take over their cases, and the defenders refused to stand down.
WAPT reported that Weill levied $100 fines against Public Defender Michele Harris and Assistant Public Defender Greg Spore, whom he also held in contempt. He ordered a bailiff to remove Harris from his courtroom.
"As you can see, I was forcibly removed from the court. We will continue in our representation of our clients and do so in a zealous manner," Harris told reporters at a news conference on the courthouse steps. "We respect the court, but the court should also respect the rights of every individual that comes to court, and that is not what is happening in this particular courtroom."
In a letter to Harris dated Jan. 15, Weill accused Kelly of unlawfully running a private legal practice outside of her work as a public defender and exhibiting disrespectful and unprofessional conduct. Kelly denied Weill's claims through court papers.
Thompson's letter to Holder argues that Weill's actions demonstrate "a clear bias against the public defender service," and is therefore "violating the constitutional rights of many individuals who appear in his court."
The DOJ recently completed an investigation of the city of Ferguson, where a white policeman named Darren Wilson killed an unarmed black teenager named Michael Brown in August 2014 and concluded that police department and court practices "have sown deep mistrust between parts of the community and the police department." The DOJ found that it undermined the legitimacy of the entire justice system in Ferguson. Since the agency issued its Ferguson finding, an appetite has grown for similar investigations in other cities around the country.
The Mississippi State Branch National Association for the Advancement of Colored People also weighed into the Hinds County controversy, issuing a communique on March 17, calling Weill "mean-spirited" and accusing him of placing the public-defender system "under attack."
More stories by this author
Support our reporting -- Follow the MFP.