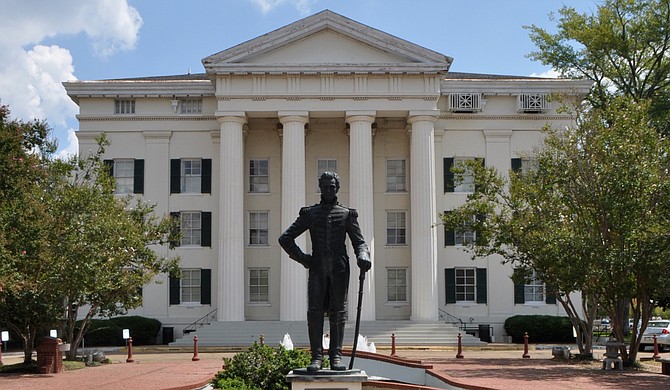 JACKSON — This is a verbatim statement from the City of Jackson:
Mayor Chokwe A. Lumumba has established a task force to provide recommendations for developing a Jackson Police Department policy that will govern the release of names of officers involved in a shooting, and the timeframe during which the release should take place.
As specified in the Executive Order issued by the Mayor on Tuesday, March 27, 2018, the Task Force consists of community members who have a deep-rooted understanding of community, policy, advocacy, and community organizing across multiple sectors, both at the local and national levels. Although the initial task force membership was capped at 15, it was expanded to 21 to accommodate the many requests to serve.
We regret that we were not able to accommodate all volunteer requests and we sincerely thank all who agreed to serve. Dr. Safiya Omari, Chief of Staff and Ms. Keyshia Sanders, Director of Constituency Services, will represent the administration on the Task Force. A list of the additional Task Force members is provided
below.
The Task Force will choose a chairperson and meet on a bi-monthly basis at a day and time to be determined by the majority of its members during the first meeting to be held on Wednesday, April 11, 2018 at 5 p.m. in the Warren Hood Building, 200 S. President St., Andrew Jackson Conference Room.
All meetings will be open to the public. The Task Force will make recommendations to the Mayor as the City strives to develop policies and procedures in this area.
We trust in the values, wisdom, and commitment of this Task Force and look forward to the development of an effective policy framework that centers people and place at the core of this work.
We expect that this process will yield policy recommendations that work for all stakeholders, and will serve as a model for collective problem-solving in the future.
Task Force Members
Mr. Matt Bolian
Mr. Terun Moore
Coach James Davis
Mr. Jed Oppenheim
Ms. Kay Gex
Officer Eric Stanton
Ms. Frances Greer-Morris
Mr. Michael Starks
Detective Paul Hobson
Officer Christian Vance
Corporal Mark Hodges
Mr. Mike Walker
Attorney Edley Jones
Officer Abigail White
Mr. Ricky Jones
Officer Patrick Williams
Ms. Nsombi Lambright
Ms. Rukia Lumumba
Attorney C J Lawrence
Read more at jfp.ms/policeshootings
More stories by this author
Support our reporting -- Follow the MFP.