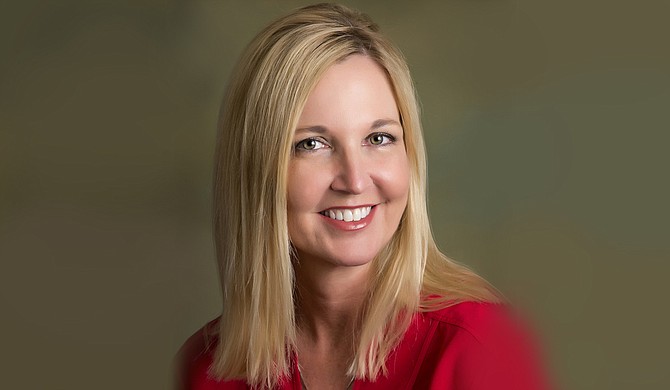 Amid widespread efforts to crack down on sex trafficking, particularly of children, those who participate in adult sex work—often called prostitution—are getting caught in the sweeps. Many consider this a flaw in the system.
In October, the Federal Bureau of Investigations partnered with law enforcement agencies, including the Jackson Police Department, for a highly publicized nationwide effort to recover underage victims of human trafficking and prostitution. However, authorities found no children in Mississippi as a result of Operation Cross Country that took place from Oct. 12-15.
They did arrest prostitutes, however. The Jackson Police Department arrested 13 individuals during the sweep, charging 12 of them with prostitution and two of them with additional charges of possession of a firearm and possession of meth and heroin, respectively. The youngest woman arrested was 18 and the oldest 77. One woman's charges solely indicated she had "obstructed traffic."
Jackson Police Department Commander Steve McDonald said sometimes charges for obstructing street traffic occur because "people are prostituting or trying to sell themselves they will step out in traffic and stop vehicles." However, the woman in the press release charged with obstruction of traffic had no accompanying prostitution charges listed.
The issue of conflating prostitution with sex trafficking looms large for many women's advocates.
Sandy Middleton, executive director for The Center for Violence Prevention in Pearl, listed primary factors that increase the prevalence of sex work here in Mississippi: the failed foster-care system, poverty, homelessness, lack of support for runaway children, lack of programming and planning for runaway children, and lack of screening kids for different types of sex crimes.
Sex work, or prostitution, then becomes a by-product of other societal and economic factors, which is why Middleton affirms that criminalization is not the answer. "Criminalizing human trafficking does little to change it," Middleton said. "It's on the enforcement end of our laws where we can expect to see the change."
Charging the Pimps, Johns Instead
While law enforcement are supposed to treat minors involved with any type of sexual act, trafficking or prostitution as victims, things get complicated for adults engaged with sex work.
The Mississippi Code states that if a person charged with prostitution is doing so because he or she was a victim of trafficking, "that person shall be immune from prosecution for prostitution as a juvenile or adult." But, the law does not determine whose burden it is to uncover whether those charged with prostitution have fallen into the lifestyle because they were trafficked.
"It does get harder to do (as an adult)," Middleton said. "If it's a child, and they're performing any sex acts, and they're held by a person which we could consider to be a trafficker, then that's trafficking. With an adult, you have to prove that someone has forced them or coerced them to perform these acts. So there's a bigger investigation that has to take place for adults."
Commander McDonald said that when people are arrested for prostitution, they're interviewed and officers discuss a lot of things with them to "see if they fit into trafficking or if it's a life choice they've made."
Overall, Middleton views Operation Cross Country as a good idea because law enforcement can work and learn together to stop sex trafficking. But, she still wants a paradigm shift from arresting the sex workers to charging the "pimps" who sell sex workers and the "johns" who purchase their services.
Steven Jensen, assistant special agent in charge for the FBI's Jackson field office, said this operation "serves as a deterrent" to perpetrators of sex trafficking and child prostitution by showing that different agencies are together dedicating resources to "not only to the crime problem, but what we're doing about that problem."
"Numbers are just part of it," Jensen told the Jackson Free Press. "That doesn't paint the full picture."
Repealing Prostitution Laws?
In 2016, Amnesty International called for states throughout the world to protect and fulfill the human rights of sex workers by repealing laws that criminalize consensual sex work. Its report explains that the threat of criminal charges forces the sex workers to operate outside the system, fearful to involve law enforcement when they are in danger.
"Violence against sex workers is further compounded by criminal and other punitive laws and policies against sex workers which inhibit sex workers' ability to seek state protection from violence and/or compel sex workers to operate in covert ways that compromise their safety. In most countries law enforcement is not adequately focused on the protection of sex workers from violence but instead on prohibition of sex work through enforcement of criminal law," the report said.
This fear of prosecution means that crimes against sex workers can go unreported out of fear of losing their livelihood or freedom. But, it also means that the opportunity for sex workers to collaborate with law enforcement to identify abusers and traffickers is lost.
Middleton trains law enforcement to screen effectively for trafficking because it takes a certain element of trust for someone to open up about being trafficked.
"With these victims of trafficking, they first have to develop a little bit of trust with the law enforcement officer they may encounter," Middleton said. "A lot of times they might not open up to law enforcement, which is why we're willing to assist in the screening process."
Middleton sees prostitutes as victims, and says that her research proves that "people that are on the street that we call prostitute have been victims of sexual assault either as a child or as an adult, but primarily as a child."
In the model where sex work is prosecuted, actual street workers are the ones who get penalized in traditional "stings." Middleton explained that deterrents start to work when the pimps—the ones selling the victims and forcing them to perform—and the "johns" who purchase the sex get arrested.
A global study called "Does Legalized Prostitution Increase Human Trafficking?" conducted by Seo-Yeong Cho of the German Institute for Economic Research, Axel Dreher of the University of Heidelberg and Eric Neumayer of the London School of Economics and Political Science, looked into cross-sectional data from 150 countries. It also examined case studies of Denmark, Germany and Switzerland to determine the effects of legalizing or criminalizing prostitution.
"On average, countries where prostitution is legal experience larger reported human trafficking inflows," the study found.
However, the study also reports that neither criminalization nor legalization makes trafficking go away. "The problem here lies in the clandestine nature of both the prostitution and trafficking markets, making it difficult, perhaps impossible, to find hard evidence establishing this relationship," the study concludes. Secondly, the authors say that legal prostitution would improve work-life for prostitutes and does not encroach on "freedom of choice" to work in the field or purchase sex.
Activists underscore the need to separate sex work and sex trafficking, which serves as modern-day slavery. But, because prostitution is illegal most places, the two get swept into a broader category of crimes involving commercial sex, making it harder to provide work protections for sex workers or open conversations about alternative regulations for prostitution.
Amnesty International maintains that laws should deter from "catch-all" offenses that criminalize sex work in exchange for policies that protect sex workers from abuse and exploitations because the role of the state is to ensure workplace safety—regardless of the type of employment.
Email city reporter Ko Bragg at [email protected].
Support our reporting -- Follow the MFP.