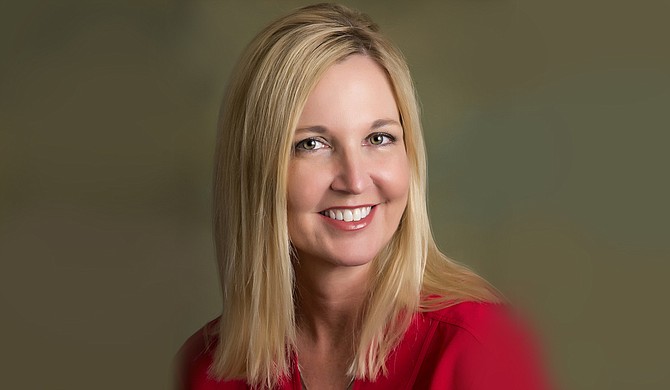 JACKSON — Victims of human trafficking need a place to go in Mississippi.
The Center for Violence Prevention in Pearl has an emergency shelter for victims of domestic violence, and Executive Director Sandy Middleton has received several calls asking her to house rescued trafficking victims in her emergency shelter. Middleton says her organization took these victims in, but she soon realized that a long-term solution is necessary.
These people need a roof over their heads, but that is not enough to take care of them. The state lacks a coordinated effort and resources to curb the problem, Tamara Hurst, an assistant professor at the school of social work at the University of Southern Mississippi, says.
"It all needs to be done in tandem: resources and awareness and training. Otherwise, if we do the training with law enforcement but don't have resources, you won't have anywhere to put anybody," Hurst told the Jackson Free Press.
Foster-care children and those who live in extreme poverty are at higher risk to be trafficked, but Hurst said it could happen to anyone. "Sometimes, all it takes is somebody being in the wrong place at the wrong time; it just takes one moment of vulnerability for someone to be manipulated," she said.
Mississippi law defines human trafficking as the coercing or recruiting of a person to subject them to forced labor or services, or benefit from them financially. Despite being illegal, it's happening in the state at higher rates than expected.
The National Human Trafficking Resource Center reported 17 human-trafficking cases in Mississippi in the first three months of 2016, along with 29 calls to its national trafficking hotline from here.
State coordination to respond to human-trafficking calls and cases is far from organized, and no particular state agency has all of the victim data on reported cases in one place. The state's human-trafficking act says that every investigation should be reported to the human-trafficking coordinator in Attorney General Jim Hood's office by the initiating law enforcement agency.
"The biggest part of the problem is that we have no process," Middleton told the Jackson Free Press.
"We have no definitive process from these cases from start to finish."
This past legislative session, lawmakers changed the definition of an abused child under law to include a trafficked child, regardless of the relationship of the trafficker to the child, with House Bill 1413. Other efforts are underway to fix the problem, but learning how to collect data on human trafficking and coordinating among state agencies is critical to the process.
Hurst worked in Georgia as a forensic interviewer and studied the problem for her doctorate dissertation. When she came to Mississippi, she began to organize groups of people working to stop a problem some people in the state would deny existed.
"I have heard that there are people who think that's it's not a problem in this state, but I know too many service providers that run into victims all the time," Hurst said.
Dead Bill, Dissolved Taskforce
Middleton tried to help solve the problem in the recent legislative session. She helped propose House Bill 553, which would have created a special law-enforcement officer position to work on these cases, formed three rapid-response teams (one in each region of the state) and enabled the center to coordinate with other agencies to build an emergency shelter for victims in the Jackson metro area. The bill died on the Senate calendar, however.
"The lieutenant governor was supportive of many of the provisions in the bill, but it was not successful because of the new money that it would have required for implementation," Lt. Gov. Reeves' communications director, Laura Hipp, said in a statement to the Jackson Free Press. "This year simply wasn't the time to add additional costs and new programs while many existing programs were having budget cuts."
Middleton said she plans to go back to the Capitol and offer the same legislation next year, pledging that her organization can be the agency the state needs to coordinate rapid response to human-trafficking calls.
"My biggest frustration is that state government moves slowly, and we have children and victims who are missing from foster care and we have children who are in detention centers who are actually victims and need to be receiving appropriate services," Middleton said. "In our (nonprofit) world, we can move pretty quickly to address a problem. That's why the center stepped up."
In mid-May in the House Performance Based Budgeting meeting, service providers who help human-trafficking victims sat around the table and listed out for committee members what they do and how they fit into the puzzle of the solution for human trafficking. A problem quickly emerged: No one knows who is coordinating the efforts.
"Do we need a quarterback?" Toby Barker, chairman of the committee, asked representatives of state agencies, community health centers and other advocates. The answer? A resounding "yes."
"We need a quarterback," Hurst told the chairman.
Middleton, Hurst and several state-agency representatives were part of the governor's task force on human trafficking that Gov. Phil Bryant created in 2014. The task force included lawmakers, judges, and agency and non-government representatives, who met for several months and produced a report by July 1, 2015, as prescribed in Gov. Phil Bryant's executive order.
The task force was not operational in nature and was more of a study group, Middleton says, but after the task force submitted the report, no one seems to have seen evidence that the report was released publicly. Bryant's executive order states that "the status of the task force shall be reviewed no later than September 1, 2015, to determine appropriate action for its continuance, modification or termination." The Jackson Free Press obtained a copy of the report from the state's Office of Homeland Security, which hosted most of the task force meetings.
The report lists several recommendations that subcommittees developed last summer. The administrative subcommittee recommended that the state utilize a toll-free hotline through the National Human Trafficking Resource Center to be the main human trafficking tip-line in the state.
Other recommendations included possible changes to state law.
The legal subcommittee suggested some of the changes that House Bill 1413 enacted as well as other changes. The report recommends enacting legislation governing the reporting of missing children to follow federal reporting mandates. The 83-page report contains many more recommendations, and its findings confirm what advocates are still saying almost a year later.
"It is abundantly clear that Mississippi has no strategic plan or competent service delivery for victims of labor and sex trafficking," the report says.
The State's Future Plans
Mississippi state law mandates the statewide human-trafficking coordinator within the attorney general's office to collect data on human trafficking, create and maintain a website to publicize that data, submit an annual report to the Legislature about the data collected, and apply for grants to enhance investigation and response efforts. The penalty for trafficking a minor is between $50,000 and $500,000, state law says.
The state's Department of Homeland Security office has human-trafficking training in its curriculum for law enforcement officers, Todd Frier, communications director for the department, says. Frier said his department has a $3-million federal grant to run operations for the entire office, however, and while the department does training for law enforcement officers around the state to identify signs of trafficking, not all counties will be reached with minimal funding.
The House Performance Based Budgeting Committee will hold round-table discussions for all players in the state's anti-human trafficking efforts throughout the summer. Community advocates and service providers like Middleton are frustrated, however, because while planning is necessary, it doesn't solve a present problem.
"Someone has to be the tip of the spear, and we don't know who that is," Middleton said. "It's uncomfortable for me to wait for another year while people sit around a table and talk about it—I am ready to see something happen."
Email Arielle Dreher at [email protected]. Comment at jfp.ms.
More stories by this author
Support our reporting -- Become a JFP VIP.
The news business has changed dramatically in the past year, and we need your help more than ever to keep bringing you important stories about Jackson and the Metro. Become a JFP VIP with an annual membership or you can Sign up as a monthly supporter. Thanks for anything you can do to empower our journalism!