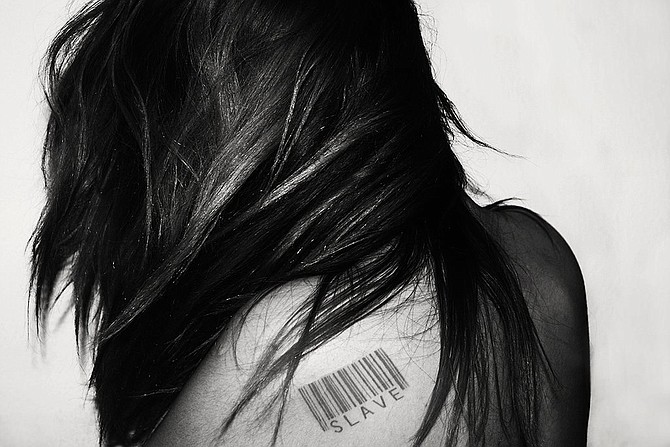 JACKSON — A Shared Hope International study of states' child human-trafficking laws gives Mississippi a "B" grade for its state laws.
The study evaluated state laws based on how they criminalize minor sex trafficking, and how they penalize traffickers and facilitators. Additionally, the study evaluated if states had protective provisions for child victims as well as tools for investigation and prosecution of such crimes.
Mississippi has kept a "B" grade for the past three years on the study, with provisions for child victims and tools for investigating and prosecuting crimes being the areas most in need of improvement.
In a recent FBI sting focused on child human trafficking, local law enforcement and FBI forces made 28 arrests but found no children. The cutoff age to be considered a minor is 18 years old, so women or men who are trafficked for sex and older than 18 can be charged with prostitution, unless they disclose potential human-trafficking violations to law-enforcement officials.
In the 2016 legislative session, Mississippi lawmakers changed the definition of "abused child" to include children who had been trafficked, regardless of the relationship of the trafficker to the child. Other efforts in the state to coordinate responses to human trafficking are slow in coming, however, and the Shared Hope report acknowledged this.
"Mississippi law does not mandate or authorize either training or development of training materials for law enforcement on human trafficking or domestic minor sex trafficking," the Mississippi report card says. "Single party consent to audiotaping is permitted, but wiretapping is not allowed for human-trafficking ... investigations, denying law enforcement an important tool for investigations and evidence."
Both the Mississippi Department of Homeland Security and the attorney general's office have facilitated training for law-enforcement officers, but training is not mandated in the state's human-trafficking act. The state's Relief for Victims Human Trafficking Fund could fund the training. So far in 2016, the National Human Trafficking Hotline estimates that 22 minors in Mississippi have been trafficked. The hotline reports 80 calls from the state this year.
Email state reporter Arielle Dreher at [email protected].
More stories by this author
Support our reporting -- Follow the MFP.