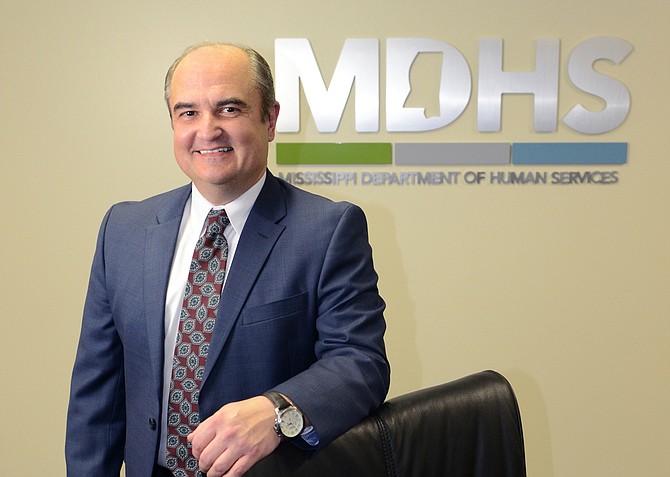 JACKSON — The "efficiencies" buzzword rang across the Mississippi Capitol last summer as lawmakers met the people who provide services from maintaining the state's roads to administering the state's federal child-care funds to look for extra dollars to help stabilize the State of Mississippi's budget and supplement its slowing revenue growth.
In November, Lt. Gov. Tate Reeves and House Speaker Philip Gunn, R-Clinton, announced efficiencies due to new vehicle moratorium and cutting out-of-state travel they found in agency budgets, and they proposed a state budget for fiscal-year 2018 valued at $195 million less than the fiscal-year 2017 budget.
But the next fiscal year does not start until July, and agencies are strapped for cash now, with Gov. Phil Bryant cutting most of their budgets by almost 1.5 percent late last week. It was the second cut in fiscal-year 2017, bringing the reduction to 3 percent from the governor alone. Several agencies took budget cuts once already this fiscal year, back in September due to an "error."
What does this mean for state services going forward? It is impossible to tell now, but if revenue does not pick up, the agencies likely face layoffs, weakening their efforts to provide services to Mississippians.
John Davis is the executive director of the Department of Human Services, which recently split from the state's newly formed Department of Child Protection Services, which administers Mississippi's foster-care system, due to a court settlement agreement. He told the House Appropriations Committee on Jan. 11 that he was requesting the same budget he was allocated last year. Even after MDHS took a $13-million to $14-million cut last year, Davis told the committee that he did not have to lay off staff to manage. The future, however, looks less promising, and while Davis remains optimistic, the numbers look bleak.
MDHS privatized its child-support program, and so far, Davis said that has led to cost savings because the State is spending less, and collections are up. The program was privatized in October, however, so Davis said his agency will continue to address changes and monitor the program's progress. MDHS also administers the state's Temporary Assistance for Needy Families and Supplemental Nutrition Assistance Program, which provides financial assistance and food for Mississippians in need who qualify. While those programs are run primarily with federal funds, some personnel who administer those benefits and work for MDHS are paid with State funds. MDHS also administers the child care development block grant and Oakley Youth Development Center, where young people who commit felonies go with a judge's order.
'Is Leaner Better?'
MDHS requested a little over $60 million for the upcoming fiscal year, which would allow the agency to maintain its current staffing levels. Both the Legislature's budget committee and the governor's recommended funding levels for the agency at $54 million and $58 million, respectively, both mean RIFs or reduction-in-force for the agency, a handout to lawmakers from MDHS shows. The agency presented data to House members at a Jan. 11 committee meeting showing they would have to lay off at least 50 employees even if the Legislature appropriated the $58 million that Gov. Bryant proposed for MDHS. Plus, required technology projects to help streamline data amongst MDHS programs that the agency needs would be in jeopardy.
MDHS went through an independent IRS audit, Davis said Jan. 11, and the whole agency needs an IT overhaul with a price tag of $100 million.
"We can't as a state afford that $100 million for a new system, but we can afford the $10 million it would require over a period of time to upgrade the system to the point where we feel like we're confident in the information being protected," Davis told the committee.
About 80,000 Mississippians have rolled off SNAP rolls, which provides food stamps and a safety net for needy families, in the past year, saving MDHS $10 million to 11 million. Some House members questioned just how much leaner Davis' agency could get; it not only administers SNAP benefits but also runs the State's child-care subsidy block grant, child-support enforcement, state-run juvenile detention services and adult protection services.
"It seems like to me that the system may be more stretched than it has been in my political career," longtime lawmaker Rep. Steve Holland, D-Plantersville, told Davis at the Jan. 11 meeting. "Because you are an important service to people ... is leaner better for you?"
Davis said he could find more efficiencies in his department but also pointed to other State agencies that were drawing down funds to help some of the state's most vulnerable people.
"When I say 'leaner,' it's not just about finding efficiencies. It's how I braid services with other agencies who have them available," Davis said.
Davis said the State could look to maximize federal early-childhood funds that come down through MDHS as well as through the Mississippi Department of Education.
But the governor only exempted the Mississippi Adequate Education Program from his latest budget cut—not all of MDE's budget, so the early childhood funds could be cut, too.
Compliance Means Money
David Chandler, the commissioner of the Department of Child Protection Services, told House lawmakers that the State will spend $1 million less in legal fees in 2017 due to a new settlement agreement with organizations that sued the state several years ago on behalf of Mississippi's failing foster-care system.
The new child-protection agency hired more than 400 new employees, mainly social workers, in 2016 to help bring down the caseload for the average social worker, which at one point was close to 50. But, the number of foster children increased in 2016.
"When I took over, we had about 5,000 children in our custody, and now we have almost 6,000. So as our employee numbers grow, our children population is growing as well, but that's not static," Chandler told the House Appropriations Committee on Jan. 11.
The child-protection department requested more money for fiscal-year 2018 after the agency escaped cuts to their fiscal-year 2017 budget and managed to steer clear of Gov. Bryant's first cut after legislative staff made a $50-million mistake. In Gov. Bryant's cut last week, however, Chandler's agency was not exempt. The department projects an increase in needed funding to comply with the new settlement agreement—about $6.7 million needed for foster care maintenance payments. "It is vital to MDCPS to maintain it current level of funding and the 1.5 percent increase in General Funds," a handout to the House Appropriations Committee says.
The governor exempted MAEP, the military, the Veterans Administration board, parts of the Department of Public Safety, most of the state's court system, financial aid, and the Schools for the Blind & Deaf from his latest cut. Bryant diverted $4.06 million from the State's rainy-day fund to fill the budget hole. He attributes the cuts to slow revenue collections that do not meet state estimates.
"I am hopeful (the cut and rainy-day fund transfer) ... will be enough ... however, additional cuts or transfers from our rainy day fund may be required later," Bryant's Jan. 12 letter to the State's fiscal officer says.
Email state reporter Arielle Dreher at [email protected].
More stories by this author
Support our reporting -- Follow the MFP.