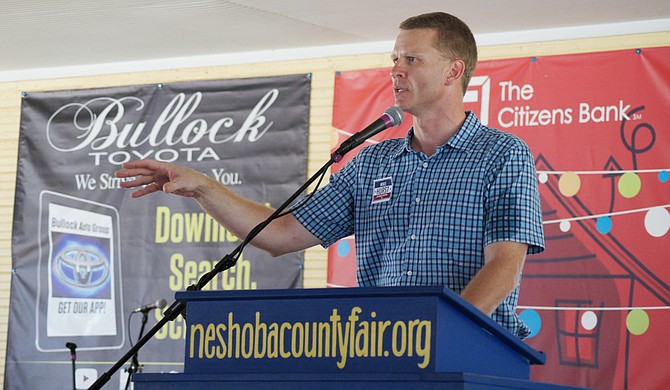 JACKSON — Two taxicab drivers, one from Jackson and one from Star, filed suit against the City of Jackson for what they believe to be "anti-competitive, arbitrary and irrational regulations," specifically accusing the city of playing favorites with companies like Uber.
Mike Hurst, who was the unsuccessful Republican candidate for state attorney general last fall, is representing the two taxi drivers and released a statement Wednesday that outlined their complaints.
"John Davis and Shad Denson are hard-working citizens who simply want an equal opportunity to earn a living in their profession without the government choosing sides and forcing them to work for someone else," Hurst stated in the release. "Jackson's anticompetitive, arbitrary and irrational governmental regulations violate my clients' constitutional rights and create a roadblock to their opportunity to create a new business, while giving established taxicab companies an express lane to operate under a special set of rules."
The press release does not mention which companies in particular Hurst means when he refers to "established." He does immediately mention a relatively new company, though.
"While Jackson has deregulated the market for big national companies like Uber, it is past time that they stand up for our citizens and level the playing field so that we all may benefit," Hurst wrote.
The specific requirements that Davis and Denson claim to be "arbitrary" and are asking the court to permanently prohibit include asking applicants to show "Mississippi residency for six months prior to applying; a Jackson business license; an office in Jackson; its vehicles domiciled in Jackson; an office staffed 24 hours a day; and at least eight vehicles under its company."
The suit comes under the direction of the Mississippi Justice Institute, a legal action wing of the traditionally conservative the Mississippi Center for Public policy. Hurst is the general counsel for this new institute.
Jackson City Council President Melvin Priester Jr. said tonight that he cannot comment on pending litigation.
Email city reporter Tim Summers, Jr. at [email protected] See more local news at jfp.ms/localnews.