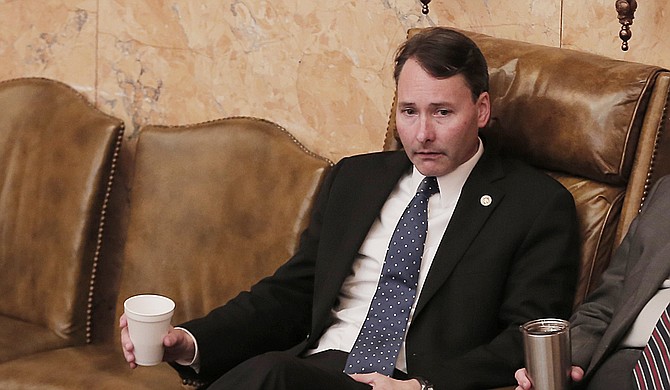 The "Mississippi Unborn Child Protection from Dismemberment Abortion Act" passed the Mississippi House of Representatives last week, meaning that legislators are back in the business of pushing anti-abortion legislation.
The House didn't do much last week, due to party tensions over big bills, but the anti-abortion bill slid through the cracks after it was held on previous question—limiting debate on the bill—then held on a motion to reconsider. The motion to reconsider was tabled by voiced vote on Friday and will now head to the Senate.
The bill would define and regulate dismemberment abortion, which can be used for abortions in any stage or time period depending on a woman's body and the location of the embryo. Rep. Sam Mims, R-McComb, who sponsored the admitting privileges bill in 2012 that led to an appealed U.S. Supreme Court Case, also authored this bill.
Doctors would not be allowed to use clamps, tongs or scissors to dismember an "unborn child's body." Diane Derzis, the owner of Jackson Women's Health Organization, the state's only abortion clinic, says that the legislation would set a dangerous precedent for safe abortion practices.
"You're having the Legislature tell a physician what instruments he or she can use, and that's a dangerous precedent because you can use those instruments at eight or 10 weeks, or anytime," Derzis told the Jackson Free Press today.
To practice a safe abortion, Derzis said, certain tools need to be available to doctors. Derzis used the example of a woman who comes in for an abortion who is only five weeks pregnant with a rudimentary embryo, but if her pregnancy is implanted, certain tools might be necessary to perform an abortion for that woman in the safest way.
"Safety-wise, a certain procedure (might be necessary), and the Legislature is going to ban that procedure?" Derzis said. "It's utter gall and ignorance. The focus is on the fertilized egg and embryo—not on the woman."
The bill would provide ample protection for injunctive relief and civil damages "against a person who has performed or attempted to perform a dismemberment abortion."
Staci Fox, president and CEO of Planned Parenthood Southeast, said in a statement that the bill (which has become law in some states) is a part of a broader effort to end access to abortion.
"It has no basis in medicine and would prevent doctors from providing care based on what's best for their patients, which is dangerous and deeply disturbing. In no other area of medicine would this be acceptable. We have serious concerns about the constitutionality of this measure," Fox said in a statement.
"At Planned Parenthood, our top priority is making sure that every woman, no matter where she lives, can make her own personal, private health-care decisions without interference from politicians. We'll continue to do everything in our power to protect women's access to safe, legal abortion on behalf of the women and families of Mississippi."
Similar bills have been filed in other state legislatures. In West Virginia, senators filed an almost word-for-word identical bill this session. The Oklahoma Legislature passed a similar bill in 2015, and the state's attorney general, health commissioner and other state agents were subsequently sued by Nova Health Systems and the Center for Reproductive Rights in October 2015. The Oklahoma case was recently remanded back to district court in Oklahoma; a bill that passed in Kansas is also enjoined in a similar lawsuit. Derzis said that attorneys will benefit from this type of legislation and that taxpayer dollars could be spent in much better ways.
"I love the state of Mississippi," Derzis said. "There's so much more they (legislators) should be doing."
Nationally, abortion is back on the U.S. Supreme Court's agenda as justices will hear arguments this Wednesday in the Whole Woman's Health v. Hellerstedt case, which could dramatically change the landscape of abortion laws nationwide. The case is important to the Jackson Women's Health Organization's because the state's appealed case was not dismissed because admitting privileges are a part of the Whole Woman's Health case.
JWHO staff are headed to Washington, D.C., tomorrow to represent their clinic. Derzis said that the fact that the U.S. Supreme Court didn't dismiss the JWHO case, filed against the clinic in 2012 when the state maintained that the clinic had to have admitting privileges, is cause for concern.
"Since our case is really hanging in limbo too, this decision is going to affect us as well. This is a momentous occasion one way or the other," Derzis said.
Clarification: This bill has been updated to reflect that unborn child disemberment bills have been passed in both Oklahoma and Kansas--not Ohio.
For more stories about abortion in Mississippi, see jfp.ms/abortion. Email state reporter Arielle Dreher at [email protected]
More stories by this author
Support our reporting -- Follow the MFP.