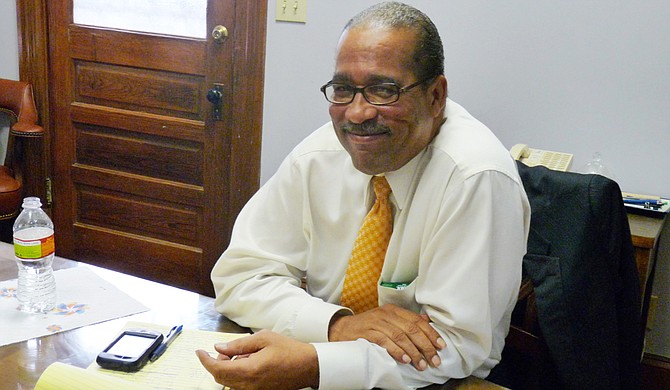 During his objections to Attorney General Jim Hood's prosecution of Christopher Butler at a hearing in Hinds County Judge Melvin Priester Sr.'s courtroom on March 3, 2016, Hinds County District Attorney Robert Shuler Smith referenced the Supreme Court decision of Williams v. State.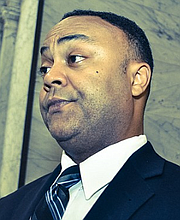 An archive of reporting on controversies surrounding Hinds County district attorneys, present and past.
The Hinds County Grand Jury indicted Harvey Williams in 2003 the murder of Calvin Johnson in a Jackson nightclub. After a trial in 2007, under the direction of then-District Attorney Faye Peterson, a jury convicted Williams, sending him away with life in prison, and in 2010 the Mississippi Court of Appeals affirmed the lower decision.
Then, in 2011, the Mississippi Supreme Court granted a new trial for the Williams case after the court "found that Williams's defense was prejudiced by the exclusion of testimony from a witness" that would have shown that Johnson had a weapon in his possession earlier in the evening. Following the remand, Smith as the DA filed a "nolle prosequi," a formal notice of abandonment by the prosecutor, which included evidence that he believed proved Williams acted in self-defense. The presiding Hinds County Circuit Judge Breland Hilburn signed the order, effectively ending the case, but two days later the same judge signed an order rescinding his previous decision. Hilburn claims that his order approving Smith's nolle prosequi was "erroneously entered."
Nine months later, on March 13 and 14, 2012, Hilburn signed two orders effectively moving the case to the AG's office, stating that because the original prosecuting attorneys were now with the AG that they should be the ones to prosecute Williams.
The defense responded that Smith's nolle prosequi, when approved, intitially brought the case to an end. The case was then reassigned, eventually falling in 2012 in the lap of Circuit Judge Jeff Weill, the same judge who has recently sealed numerous documents related to the charges Smith now faces.
Weill ruled on Feb. 14, 2013, that although Hilburn ended the case against Williams when the nolle prosequi was signed, the AG's office was free to do so because the DA's office would not prosecute.
The Supreme Court disagreed, concluding that "Mississippi law does not permit a trial court to disqualify a duly elected and serving district attorney and replace him with the attorney general where the district attorney has decided, in the lawful exercise of his discretion, not to prosecute a criminal case."
Whether that case is applicable in the current case will be seen as the legal drama unfolds.
Read more on the DA cases at jfp.ms/DAFiles.
Support our reporting -- Follow the MFP.