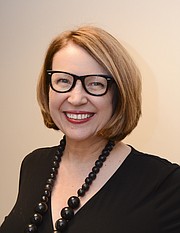 "I didn't know Jackson had alleys. I thought they were just in big cities up north." Zeakyy Harrington, a 17-year-old Mississippi Youth Media Project this summer, told me that as we walked back to Capital Towers from lunch along Pearl Street a couple weeks ago. As he reached out and opened the door of the building for me—he's quite the young gentleman—he talked about how he wished he had been able to spend more time in downtown Jackson and other parts of the city as he was growing up in the Washington Addition.
He was one of 21 YMP students who spent most of his summer days this year in downtown Jackson participating in my volunteer project that now has a life of its own in the same building with the Jackson Free Press, although it's separate from the newspaper. The students brainstormed, created, debated, wrote, photographed and videotaped many interesting, important topics this summer (see their work at jxnpulse.com and read more at youthmediaproject.com), but one of my favorite takeaways from the summer was how involved they got in downtown Jackson while they were here.
Most of the teenagers are still in high school, with a couple now in college. But almost to a teen, none of them had spent much time downtown or in a high-rise building with an amazing views or checking out big-city alleys like Zeakyy was doing that day. And they liked it. A lot.
A group of them and I presented at One Million Cups at Coalesce on State Street downtown about their project this summer, and they blew the audience away with their start-up mentality and determination to be fully engaged in Jackson, try new restaurants and return to the city, even if they go away to college, to help it become a place they really want to be.
Young Jacksonians are literally the city's future. We must listen to them, take their advice, invite them into spaces where they've never been and introduce them to museums, restaurants and other cultures, as these teenagers were doing all summer.
Almost to a person, the YMP students talked about one of their favorite times of the day being the lunch break every day when they would explore downtown, trying Caribbean delights at Taste of the Island or Asian food at Wasabi. They were in full exploration mode, and many of them were finding a city that had been hidden from them. I firmly believe that their amazing work was inspired both by the creative space they worked in and the streets where they wandered during the day, often taking pictures and videos, or in recent weeks stalking Pokemon.
Even though most of them grew up in the metro and attended public schools here, they brought new eyes with them to downtown Jackson this summer, and it's what we all need to pledge to do every single day. Seek out the new; be present for what our city offers; tell others; brainstorm ideas; inspire positive change.
Those have been this newspaper's goals for nearly 14 years now (our birthday is in September). We started Best of Jackson in the city just a few weeks after we launched in 2002—the ballot was in our first issue - because we were so amazed that no other media outlet had ever respected the city and its creative potential enough to honor what's great here. Now the reader's choice award are announced every January with a remarkable awards party in various parts of the city.
We started promoting "Think Global, Shop Local" right away to draw focus back to our locally owned businesses and not the chains, knowing that great cities have a strong local business community with good support.
And we launched the annual Jackpedia early in our tenure to welcome students and other newcomers to the city and remind existing residents to renew their vows every August to engage in the best of the city and support and love the creative right here.
I've always said that the Jackson Free Press' goal wasn't to create the kind of local community that loves where we live to death, but to celebrate and spotlight all the various people who have long had that spirit. We've long wanted to be the place where the love of the city and of Mississippi and of the diverse people who live here is front and center. And it's a real, sometimes tough love: We treasure our city enough to criticize and find and then publish real solutions every change we get.
Working with the Youth Media Project teens this summer, I also renewed my vows again, seeing the city yet again through the young eyes of Jacksonians who want to be pride of their city and a city that deserves their pride.
On a drive through west and south Jackson this summer, Mayor Tony Yarber said something to me that I've long believed: In Jackson, we too often wait for elected officials to save us. He was talking about crime prevention, but that sentiment applies across the board.
Good government is vital, as are well-run and evaluated public services. I believe public servants must be held accountable and have a strong role to play. But that can never replace the need for civic involvement and public engagement in making our city into the best she can be and supporting those who are already doing the hard work. And when we do that in a deliberate and open way in front of young people, we model that sense of urgency and high standards for them.
Once again, we welcome our new classes of college students to Jackson, and salute those who have stayed here. I have known so many young people over the years who are determined to stay in the state for college out of the need to be a part of our continuing upward spiral of change and progress—and to help push back on negative efforts such as House Bill 1523 and to, finally, get that Mississippi state flag changed to one we can all be proud of once and for all.
I also know young people who come here precisely because they want to be part of a very meaningful effort to band together for social change and justice. And I can tell you that it's hard to find a better place to get involved in meaningful change than the middle of Mississippi: I've long said you can make a difference by showing up here. Stay here long enough and get involved, and you will see exactly what I mean.
To me, the annual Jackpedia is a salute to what's great here, and it's a challenge for all of us: Don't ignore the potential for greatness right in front of your eyes. Reach out and taste it, and share those experiences. We don't all have to agree on anything else other than the need to love all over our city, state and fellow Mississippians. We're in this thing together, so let's enjoy every stop on the road.
Support our reporting -- Follow the MFP.