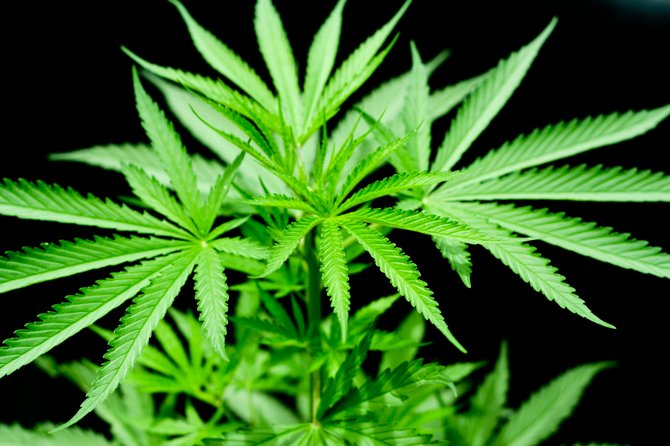 Harper Grace Durval was 6 months old when her parents saw her first seizure.
"She was in the bed with us," said Ashley Durval, Harper's mother. She's not sure if it was her baby's first seizure. "God knows how long she was seizing before we woke up. It's a terrifying thing."
That was 18 months ago. Harper, now 2, has a rare form of epilepsy, Dravet Syndrome. Her daily grand mal seizures include unconsciousness, severe muscle contractions, and loss of bladder and bowel control. The seizures can also cause brain damage.
"They're very severe," Ashley says of Harper's seizures. "They last two to three hours at a time (and are) very hard to control."
Harper's doctors have resuscitated her to keep her alive, and the toddler takes five medications twice a day. But the seizures continue.
"For her age, there's not really any more medications that we can do," Ashley says, and the medicines also take a toll. "She has speech delay. She's very temperamental, she's restless, has insomnia."
One morning, during one of Harper's many emergency-room visits, Ashley saw a CNN segment about cannabidiol, or CBD, derived from marijuana. CBD, which can be ingested in a liquid form, contains almost no THC, the ingredient that gets pot-smokers high. The story featured Charlotte Figi and her mom, Paige.
Charlotte also has Dravet Syndrome, and had suffered 300 seizures a week, sometimes 60 a day. She had "significant cognitive and motor delays, brain damage, a surgically-placed feeding tube for water and food, struggles to talk and walk, and needs full care in all areas of life," Paige wrote on the Realm of Caring website. The Colorado Springs-based nonprofit was "formed to provide a better quality of life" with CBD for Coloradoans "affected by various debilitating conditions," the website says.
Anecdotal evidence of CBD's benefits is widespread. The scientific research is thinner, but studies have shown the oil to alleviate chronic pain, psychotic behavior, depression, nausea, and diabetic symptoms, in addition to epilepsy and other ailments.
For Charlotte, CBD reduced her seizures to one per week. She is eating on her own again, sleeping soundly and even riding horses.
"She is clearheaded, focused, has no attention deficit," Paige continues. "... Her brain is healing."
Ashley contacted Paige, who told her to move to Colorado, where CBD is legal.
That wasn't a viable option for Ashley. She told Harper's godmother, Jennifer Beard, about CBD, and Beard took action. She called Josh Harkins, a former classmate and a state senator for District 20, covering parts of Madison and Rankin counties.
"She just casually said '(Harper) needs you to legalize marijuana' as a joke," Harkins says.
Beard wasn't really joking. She urged Harkins to watch "Weed," a documentary featuring CNN's Chief Medical Correspondent Dr. Sanjay Gupta, about the many uses of marijuana and the medical applications for CBD.
"I listened and watched and started asking questions," Harkins says.
He reached out to the University of Mississippi's National Center for Natural Products Research. Since 1968, the center has studied marijuana as the nation's only federally sanctioned marijuana grower. Harkins consulted the Mississippi Bureau of Narcotics, and he spoke with Paige Figi. What he learned led him to sponsor a bill to legalize CBD.
"I've got kids, and if it were one of my daughters that was having this problem, I would go to the ends of the earth to do whatever I could do to help treat them," Harkins says.
Nervous that he would get resistance to the bill, he approached Sen. Phillip Gandy, a Baptist pastor and a fellow Republican from Hickory. His response was unexpected.
"Josh, this is a great bill," Gandy told him. "You've got to do this."
The bill moved rapidly through the Legislature, with only six lawmakers voting against it. On April 17, Gov. Phil Bryant signed "Harper Grace's Law."
The law decriminalizes marijuana for research purposes at Ole Miss, making Mississippi the 23rd state to do so. The university also requires approvals from the federal National Institutes of Drug Abuse and the Drug Enforcement Agency.
Harper Grace is about a year away from getting CBD. It will take that long to complete the growing and research. But Ashley and the many parents of epileptic children in Mississippi now have hope, even though Harper may get worse, or CBD may not work for her.
"We're just trying to remain patient and give it all to God," Ashley says. "That's all we can do."
More stories by this author
Support our reporting -- Follow the MFP.