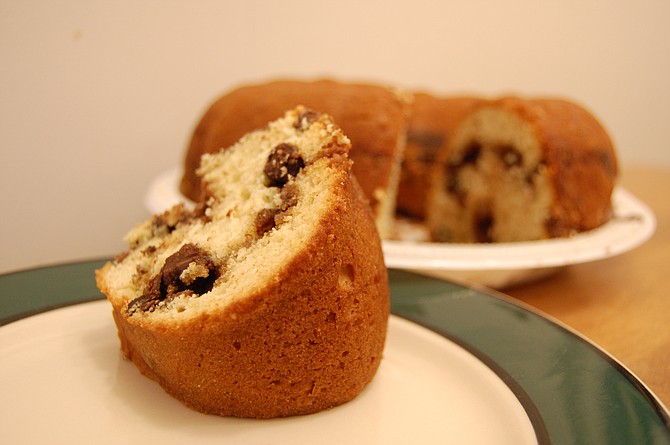 I don't know what it is about Christmas that makes even the most assiduous morning bedbug into an early riser, but every Dec. 25 when I was a child, my older brother Daniel and I would spring forth from our beds wide awake before the sun even considered peeking over the horizon.
After waking up at an offensively early hour a couple years in a row, my parents established a Christmas morning anti-curfew. My brother and I weren't allowed in their room before 6 a.m., or some years, 7 a.m. We still woke up in the wee hours, so we'd gather in the basement, whispering and laughing conspiratorially. We'd play for what felt like hours, only to check the clock and discover 12 minutes had inched past.
Finally, at a few minutes until go-time, we'd creep up the stairs, trying in vain to get a glance at the presents waiting in the darkness of the living room (lights were also not allowed until wake-up call), and pause outside our parents' room until the precise moment the second hand ticked to 6 a.m. Then, we'd burst into Mom and Dad's room, heralding the joys of the holiday to two people who, a few hours ago, had likely been cursing in the dark at the assembly instructions for a Little Tikes play kitchen that "Santa" brought and, therefore, were not quite as chipper as Daniel and me.
We'd dash into the living room to check out Santa's contribution—Mr. Kringle always claimed responsibility for the items that were awkwardly shaped or hard to wrap, as Mr. Kringle did not choose to wrap his gifts.
My mother would head into the kitchen. It was tradition for us to have coffee cake on Christmas morning, which Mom would prep before we could unwrap a single gift. We could check out Santa's offerings, but the rest had to wait. She'd beat the eggs and fold in the flour and layer the cinnamon with a practiced hand, while we practiced our patience.
Then, the coffee cake would go into the oven, and we'd unwrap our gifts (one at a time, rotating who was opening the next one and taking notes for the thank-you cards we'd write later, like any self-respecting family with a strong OCD strain).
When the gifts were open, we'd sit together at a table for four and eat our coffee cake. Although after that, we'd inevitably go off to different corners of the house for a few hours to dive into a new book, play a new game or just take a nap, the pre-dawn to post-coffee cake ritual was always how we started Christmas—together.
Christmas Morning Coffee Cake
1/2 cup butter, softened
1 cup sugar
2 eggs
1 teaspoon vanilla
1 cup sour cream
1 1/2 cup flour
1/2 teaspoon baking soda
1 teaspoon baking powder
Topping
1/2 cup sugar
1 tablespoon cinnamon
Mix the butter and one cup sugar. Beat in the eggs, vanilla and sour cream. Then add the flour, baking powder and baking soda, and mix everything together well. Pour half in a glass pan. Mix the topping ingredients together and add half to the pan, smoothing out across the cake layer. Follow with the second half of the cake mixture and the second half of the topping. Bake at 375 degrees for 30-25 minutes.
More stories by this author
Support our reporting -- Follow the MFP.