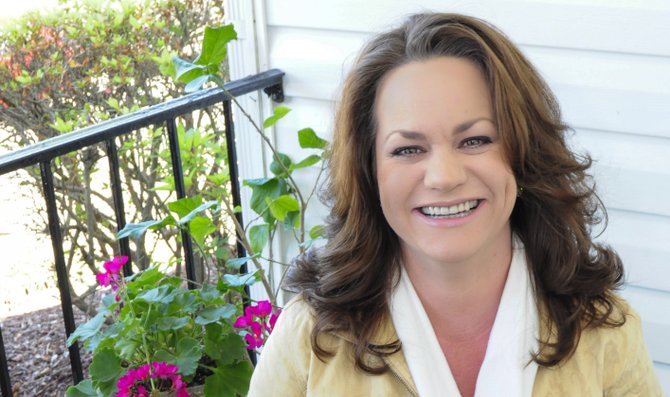 One late Saturday evening in 2013, Amanda McMillan took a break from her job as a server at Table 100 in Flowood. She waits tables at night while attending school at Hinds Community College's Rankin campus during the day, pursuing a degree in sociology. She had received an email: "The First Lady of the United States would like to invite you to the State of the Union address."
By Tuesday, McMillan was in Washington, D.C., shaking hands with the president and first lady.
The White House became interested in McMillan because she had become an equal-pay crusader in recent years. A Jackson native, McMillan moved to Cleveland, Miss., when she got married in 1995. There, she found herself in a company flagrantly guilty of job and pay disparities based on gender and race. McMillan tried many times to apply for higher-paid positions in sales, only to be rejected. The company wouldn't even allow her to fill out the form because of her gender.
"When I asked about being paid equally to the men in my office, I was told, 'They have families to take care of, and they need to be paid more,'" she says.
This past April, the White House wanted her to address economic and political experts at the Center for American Progress, she says, "because I've lived it, not because I've studied it. It was the experience of my life."
Because she worked as a bookkeeper, McMillan had access to much of the business' accounting practices. "I documented everything—the time, the date, any thoughts that pertained to any incident," she says. "I had concrete evidence of the pay discrepancy."
While in Washington, D.C., this year, McMillan, 44, also participated on a round-table panel on MSNBC's "Morning Joe," and Cosmopolitan magazine featured her in June 2013. She hopes to write a book, and has connected with many amazing women advocates, including Lilly Ledbetter, namesake of the Lily Ledbetter Fair Pay Act of 2009. She wants to share her story with anyone who will listen.
"I'm no scholar. I'm no professor. I don't have all the answers," she says. "I just believe in the power of women."
McMillan's two daughters, ages 7, 17 and her son, 25, motivate her to continue pushing for gender equality.
"I don't want them to have to deal with this issue in 10, 15 years," she says. "My 7-year-old doesn't understand—'Why is mommy going to see the president?' Now that she is in second grade, As, Bs, (and) Cs mean a lot to her. She wants to get that A. And I said, 'If Eli—the little boy in your class—gets all the answers right and gets an A, and you take the same test and get all the answers right and get a C, is that fair?' She adamantly knew the answer was no.
"And I said, 'That's what mommy is fighting for,'" McMillan says.
More stories by this author
Support our reporting -- Follow the MFP.