One of the uglier memes that popped up during the recent Jackson mayoral campaign was the comparison of then-candidate Chokwe Lumumba to former Mississippi Gov. Ross Barnett. The charge was that one was just as "racist" as the other.
Barnett, who died in 1987, was a Jackson attorney and governor of the state from 1960 until 1964. Mayor-elect Lumumba has worked as a civil-rights attorney for decades. He was a co-founder of the Malcolm X Grassroots Movement and served one term on the Jackson City Council. He helped found the Republic of New Afrika, a black-power group.
Former Mississippi Gov. Ross Barnett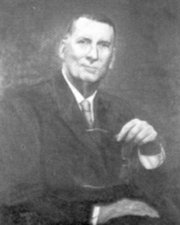 Civil attorney
Ran for governor three times (1951, 1955, 1959). His first two runs were not successful. He won in 1959 on a one-note platform: white supremacy. He once declared: "God was the original segregationist. He made the white man white and the black man black, and he did not intend for them to mix."
In 1956, Barnett was among the lawyers who helped John Kasper, a racist agitator from Tennessee who was convicted of school-integration violence.
In 1961, Barnett ordered the arrests of Freedom Riders who came into Mississippi to register African American voters.
In 1962, Barnett denied James Meredith admission to the University of Mississippi. Under pressure from the Kennedy administration, Barnett yielded, but not until two people were killed and hundreds injured on the Ole Miss campus in segregationist riots.
After he left the governor's office, Barnett continued speaking out against integration.
Jackson Mayor-elect Chokwe Lumumba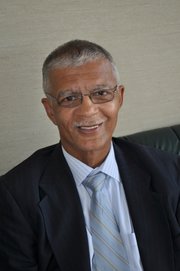 Civil-rights attorney
Ran for Ward 2 council seat in 2009 and for mayor in 2013 on a "people's platform," which talked about the people engaging to solve a range of city issues, from economic opportunity to infrastructure to crime. His platforms have never excluded whites or any other race.
In 1993, Lumumba co-founded the Malcolm X Grassroots Movement, "an organization of Afrikans in America/New Afrikans whose mission is to defend the human rights of our people and promote self-determination in our community."
Lumumba served as vice president of the Republic of New Afrika, an organization that advocated for "an independent predominantly black government" in the southeastern United States, black self-defense and reparations for slavery. A police officer was killed in a shootout in 1971 when JPD and FBI raided the RNA house without notice at dawn. Lumumba was not present.
Lumumba represented a range of clients from former Black Panther Assata Shakur and the late hip-hop artist Tupac Shakur to the Scott Sisters.
Lumumba self-describes as a "Freedom Democrat," identifying with icons of the civil-rights struggle in Mississippi such as Fannie Lou Hamer.
SOURCE for Barnett: New York Times obituary, 1987
SOURCES for Lumumba: Jackson Free Press interviews; MXGM.com; speeches
Read More:
Putting a Toe in the Water of the Race Conversation
What Is Racism? Why Meanings Matter in Conversations About Race
Racism Affects Families from Generation to Generation
Crimes Against (Some) Americans
Facts Matter; So Do Stereotypes
Taking Jobs from Blacks? Not so Much
More stories by this author
Support our reporting -- Follow the MFP.